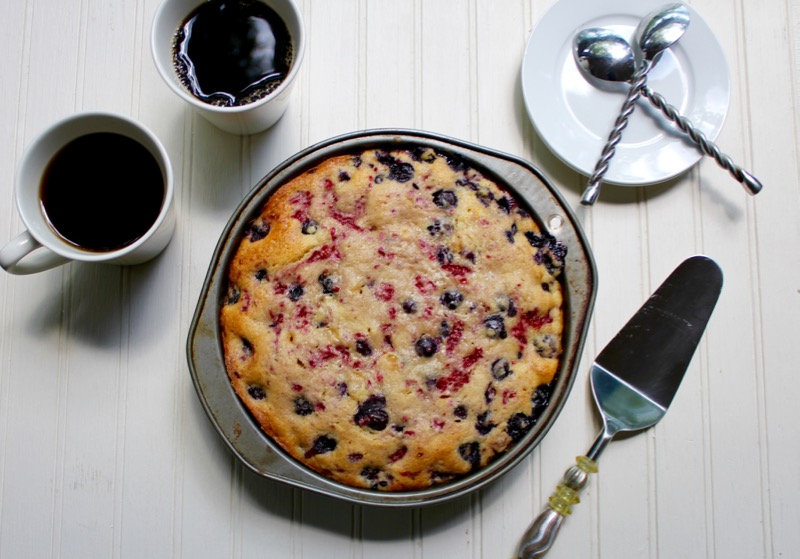 Our hearts are hurting right now with the senseless loss of life in Orlando, Florida.  I try to keep my blog free of political comments so you will hear none of that from me, but the tragedy that took so many lives has nothing to do with politics.  It is just a sad commentary on the hate that seems to permeate our otherwise great country.  The hate needs to stop.
When the world seems too much to bear, baking cookies for your neighbors or making a breakfast cake to share can be a small token of friendship that can tell people that you care.  Please do not lambast me for such a silly response to what has happened. I fully understand the complexity of our problems and the great loss.  We are trying to deal with it by being actively involved in finding solutions.  But no act of kindness is too small. Besides, baking is good for the soul.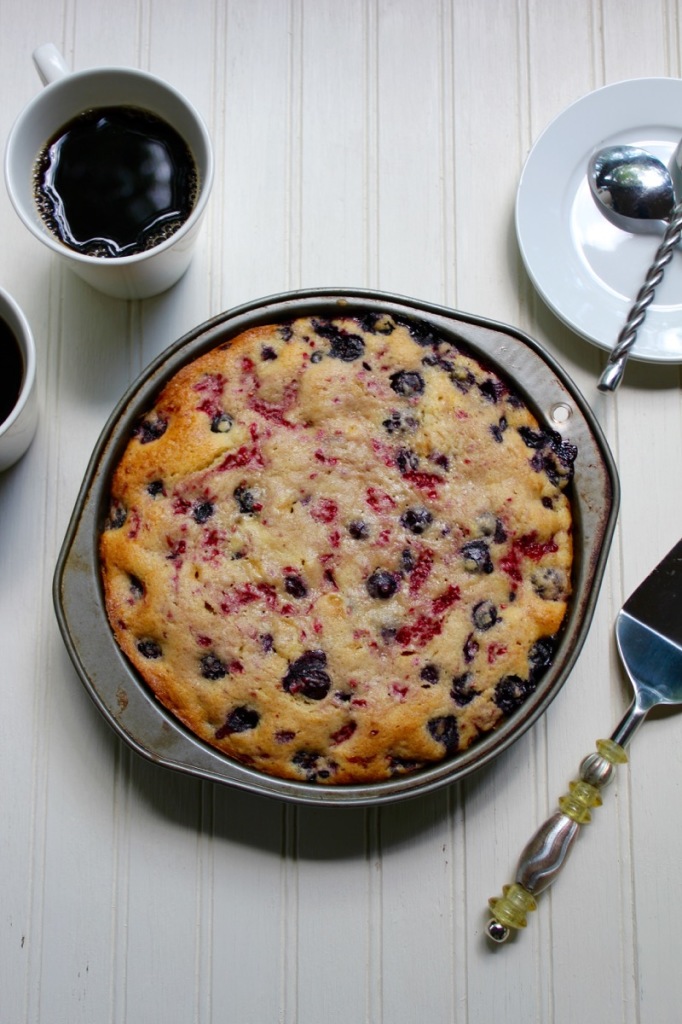 This summer berry buckle is a fruit studded coffee cake.  It is more fruit than cake, but the combination is a wonderful summer treat.  Add whipped cream or ice cream and you have the perfect dessert to enjoy on the porch or deck.  Or serve it for breakfast with juice and coffee.  You may think that 4 1/2 cups of fruit is too much but it is not.  I used a pint of washed and dried blueberries, 1/2 pint of washed and dried raspberries and 1/2 pint of washed and dried blackberries.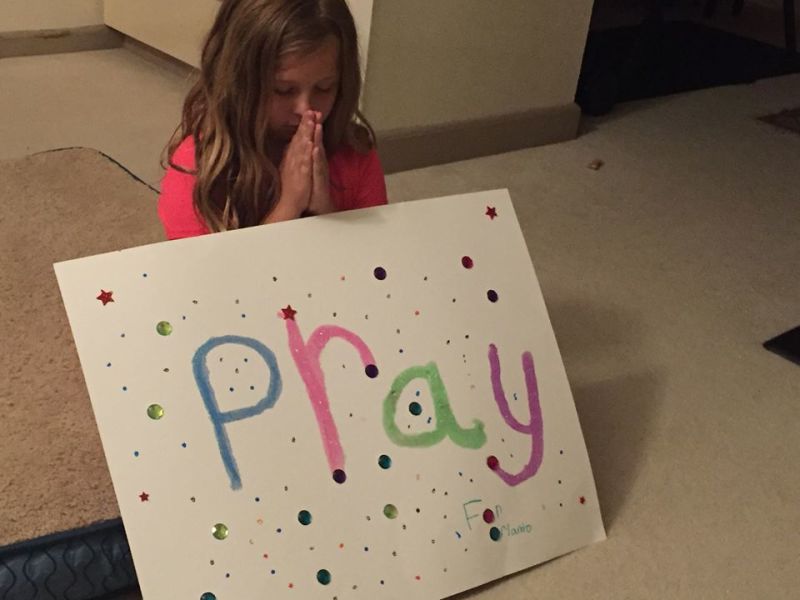 My nephew and his family live in Orlando and Paul's daughter Katie made this sign to honor the fallen victims of the horrible tragedy.  Katie has a big heart.  It is not right that our young children should have to endure such horrors.  We all need to unite, without animosity, to find a solution.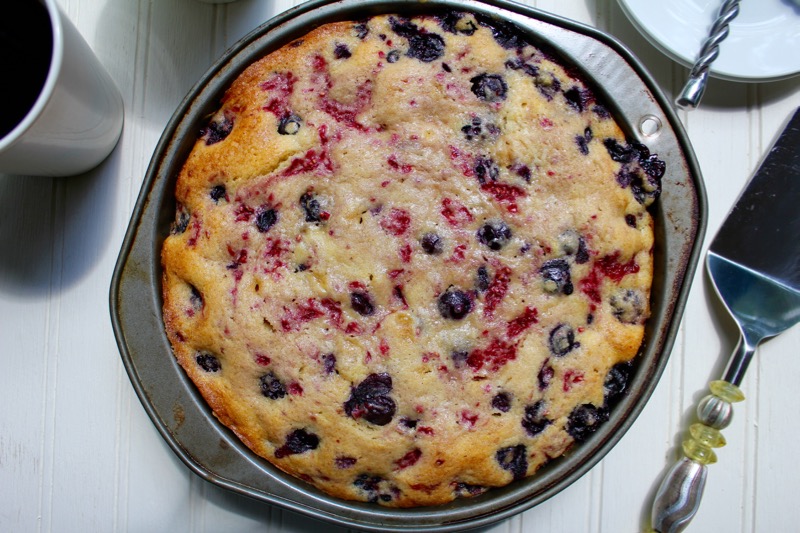 Bake this Summer Berry Buckle to share with friends.  It is a small gesture of good will.
SUMMER BERRY BUCKLE ( The New York Times )
½

cup/114 grams (1 stick) butter, at room temperature, plus more for greasing pan

½

cup/100 grams granulated sugar, more for sprinkling

¼

cup/55 grams light brown sugar

3

large eggs, at room temperature

1

tablespoon/5 grams finely gratedlemon zest

1

teaspoon/5 milliliters vanilla extract

1 ¼

cups/156 grams all-purpose flour

½

teaspoon fine sea salt

½

teaspoon grated nutmeg

¼

teaspoon baking powder

4 ½

cups summer berries (a mix of blueberries, raspberries, blackberries or use any one kind)

Cinnamon, for dusting (optional)

Confectioners' sugar, for dusting
Heat oven to 375 degrees. Butter a 9-inch round cake pan.
In the bowl of an electric mixer, add butter, granulated sugar and brown sugar and beat until light and fluffy. Add eggs one at a time, then add lemon zest and vanilla and mix until combined.
In a separate bowl, combine flour, salt, nutmeg and baking powder, and whisk to combine. Add dry ingredients to egg mixture and mix until just combined.
Gently fold berries into the batter, then spread batter in pan and sprinkle lightly with more granulated sugar. Bake 40 to 50 minutes, or until top is golden and cake is cooked through.
Allow cake to cool, then sprinkle with cinnamon, if using, and confectioners' sugar.