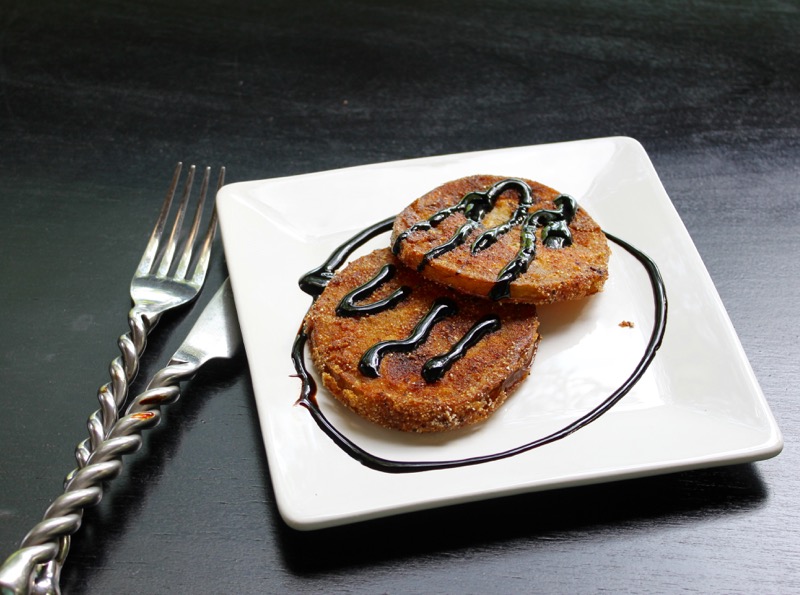 This will be a quick post.  We are leaving for Michigan this week for a celebration of our 50th Wedding Anniversary.  David and I both grew up there in a small town in Southwestern Michigan.  It just seemed fitting that we should return to the place where it all began.
David made these fried green tomatoes last night as an appetizer.  They were so good that I could not resist sharing his simple recipe.  What sets them apart is the Balsamic vinegar glaze.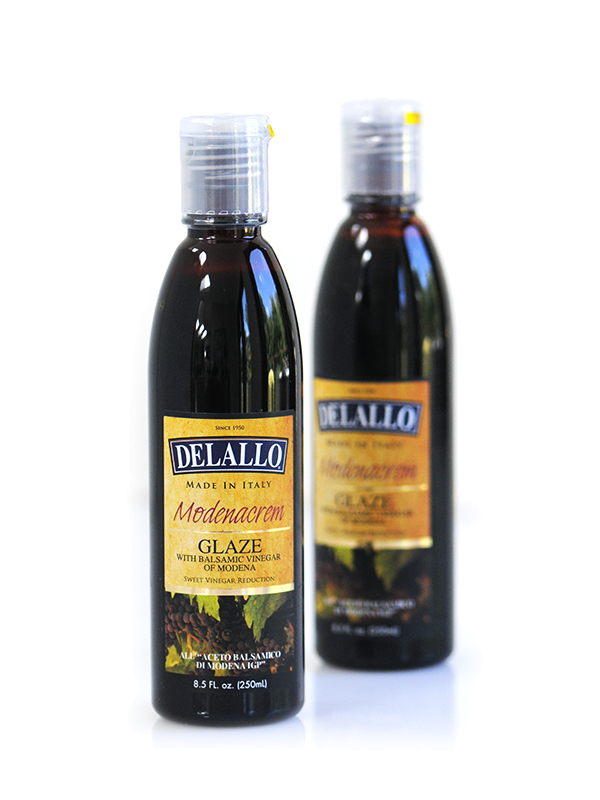 The glaze is made from a slow reduction of true Modena Italian Balsamic Vinegar.  It has a sweet complex flavor that complements both sweet and savory dishes.  We found it at our local supermarket, but you can order it online here.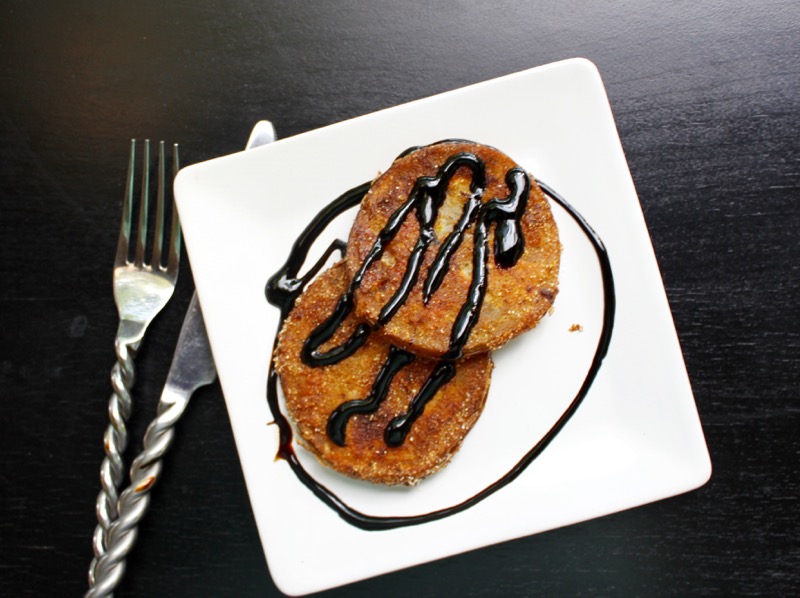 I think you will agree that this makes an outstanding appetizer or first course.
DAVID'S FRIED GREEN TOMATOES
Green Tomatoes – As many as you like, sliced about 1/4 inch thick
Salt and Pepper to taste
Flour and Cornmeal in equal amounts
Smoked paprika to taste.  David used a lot.
Milk for dipping
Vegetable Oil for frying
Delallo Glaze drizzled on tomatoes to finish
After slicing tomatoes sprinkle with salt and pepper.  Mix the flour, cornmeal and smoked paprika in a shallow bowl.  Place milk in a separate shallow bowl.
Dip the tomatoes first in the milk and then dredge in the flour mixture.  Place on a large plate or cookie sheet and let rest in the fridge for about 1/2 hour to set crumb. You can skip this step if you are in a hurry.
Heat enough oil in a large skillet to generously film the bottom of the pan.  Approximately 3 tablespoons.  When oil is hot add the tomatoes and fry until the first side is golden.  Flip and fry on the other side.  Remove from pan when done and add additional batches as needed, adding more oil if pan becomes dry.
To serve, place on small plates and drizzle with the balsamic reduction.