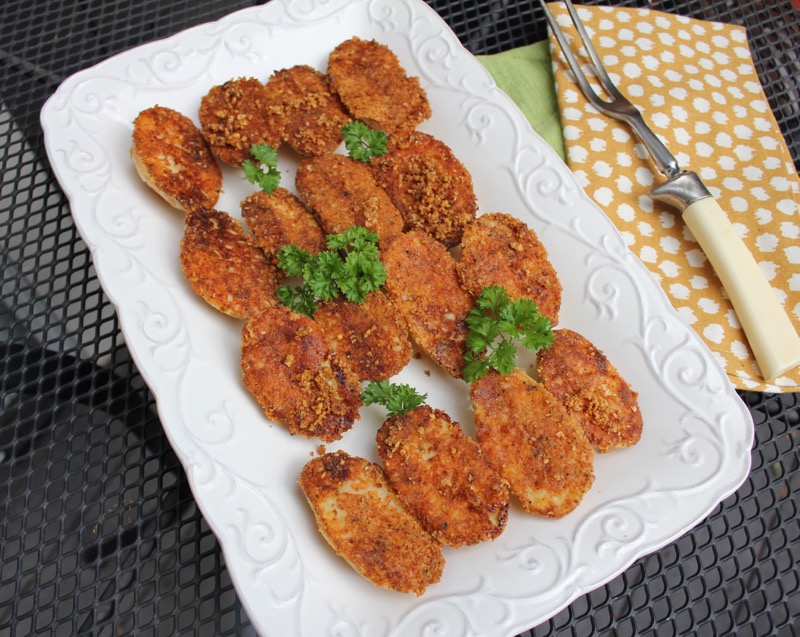 Before we left for Michigan and our 50th Anniversary celebration, I made these tasty roasted potatoes.  They will be made often.  You can use either freshly grated Parmesan cheese or the stuff in the jar.  They are flavored with garlic powder, onion powder, oregano, paprika and chili powder.  It is even suggested that you drizzle them with a sour cream dip.
We had meant to take our wedding album to our celebration, but when it came time to get it, it was no where to be found.  Luckily we had two pictures saved to our computer.  This is a picture of David and his Groomsmen.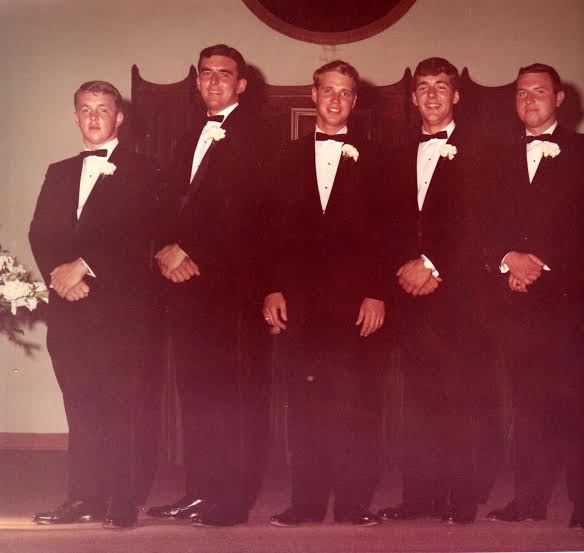 Since three of the guys were able to attend the party, David decided to recreate the picture with our friend Moses standing in for Jack (second from the left).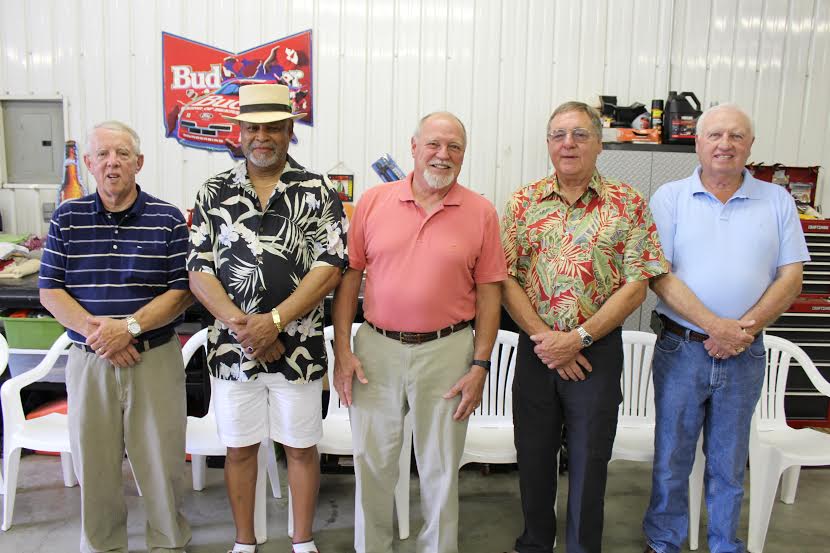 We had the best time with everyone and David is still friends with all of these guys.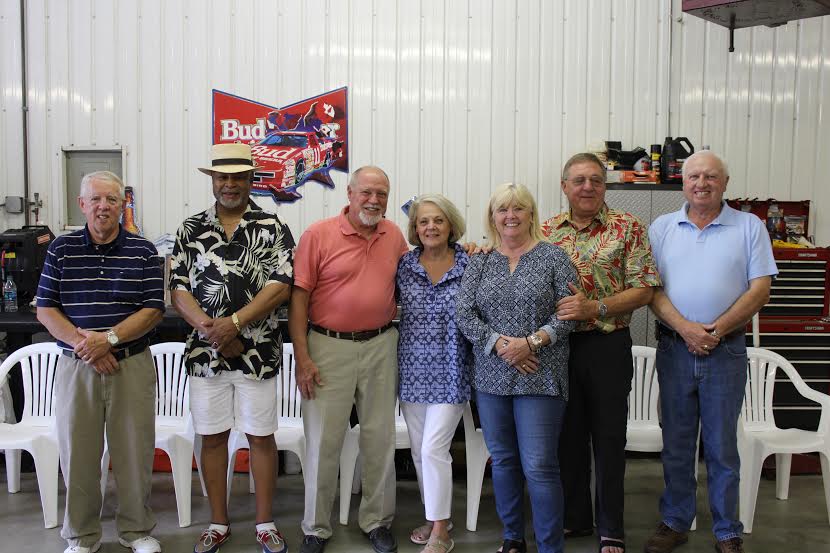 My cousin Susie was the only one of my bridesmaids able to attend.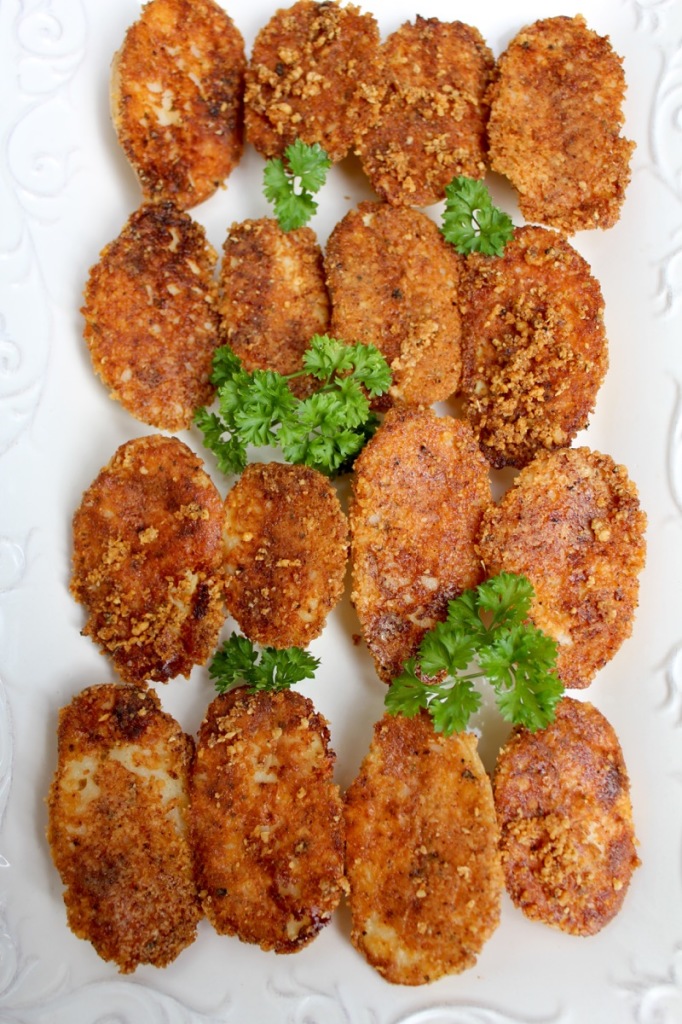 These potatoes were crispy on the outside and tender within.  We loved them.
PARMESAN ROASTED POTATOES ( From 12 Tomatoes )
55 Minutes to Prepare, Serves 6
INGREDIENTS
1 1/2 pounds baby potatoes, halved
1/2 cup Parmesan cheese, finely grated
2 tablespoons olive oil
3/4 teaspoon salt
1/2 teaspoon garlic powder
1/2 teaspoon onion powder
1/2 teaspoon dried oregano
1/4 teaspoon paprika
1/8 teaspoon chili powder
Dip:
1/2 cup sour cream
1-2 tablespoons lemon juice
Fresh chives, finely chopped
PREPARATION
Preheat oven to 400 degrees F. and grease baking dish with olive oil
In a small bowl, whisk together parmesan cheese, salt, pepper, garlic and onion powders, oregano, paprika and chili powder until combined.
Gradually sprinkle cheese mixture evenly over the oiled baking dish until it's completely covered.
Place potatoes cut side down in a single layer on top of cheese mixture, pressing gently to make sure the cheese adheres to them.
Bake for 35-40 minutes, or until potatoes are fork tender and cheese is golden and crispy.
While potatoes cook, whisk together sour cream and lemon juice in a small bowl, adding lemon juice until desired tartness is reached.  Refrigerate until ready to use.
Remove baking pan from oven and let cool 5-10 minutes.
Serve hot drizzled with sour cream mixture.