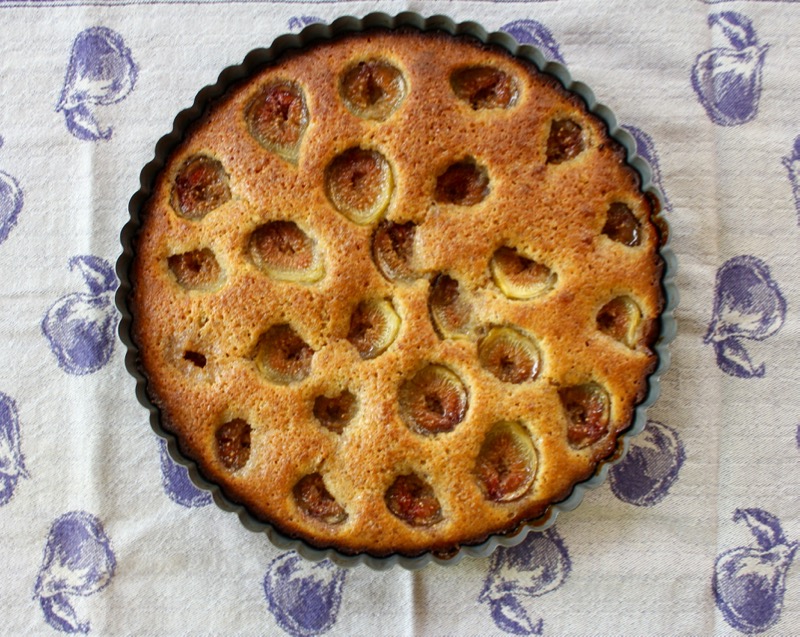 To continue with the fig bounty, I made this almond and fig cake.  I always keep some almond flour in the freezer for Financiers, those dainty French cakes in the shape of  gold bars.  I love almond flour and this cake has both the flour and almond extract.  I went easy with the extract because I find it very strong.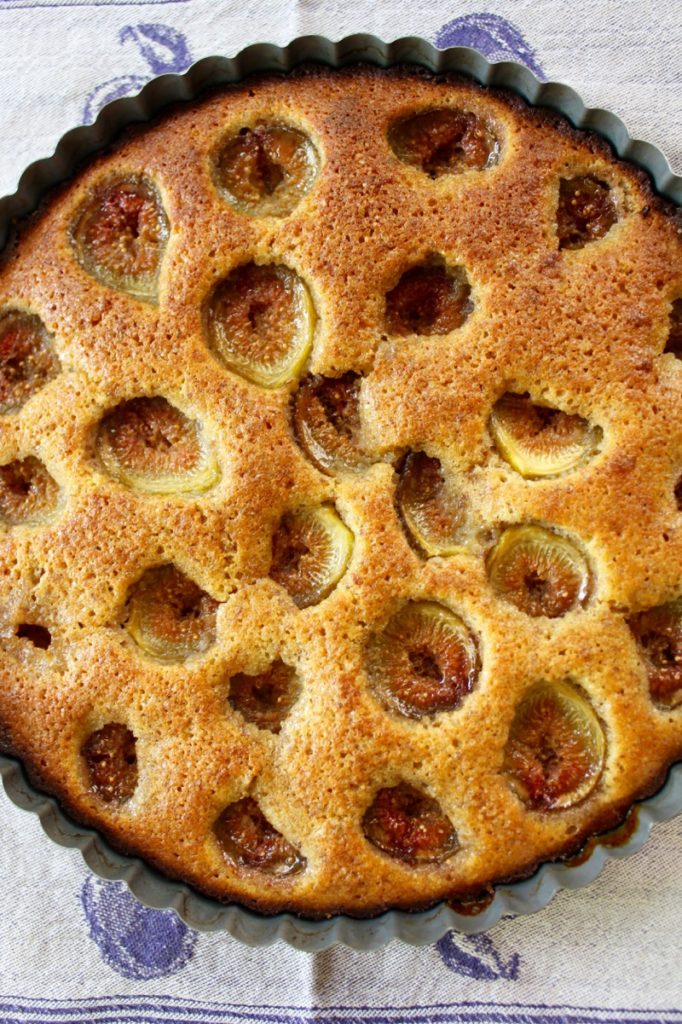 The cake was moist and studded with the halved figs.  It was perfect for an afternoon tea or with coffee for breakfast.  You could sprinkle it with powdered sugar or top it with a dollop of whipped cream.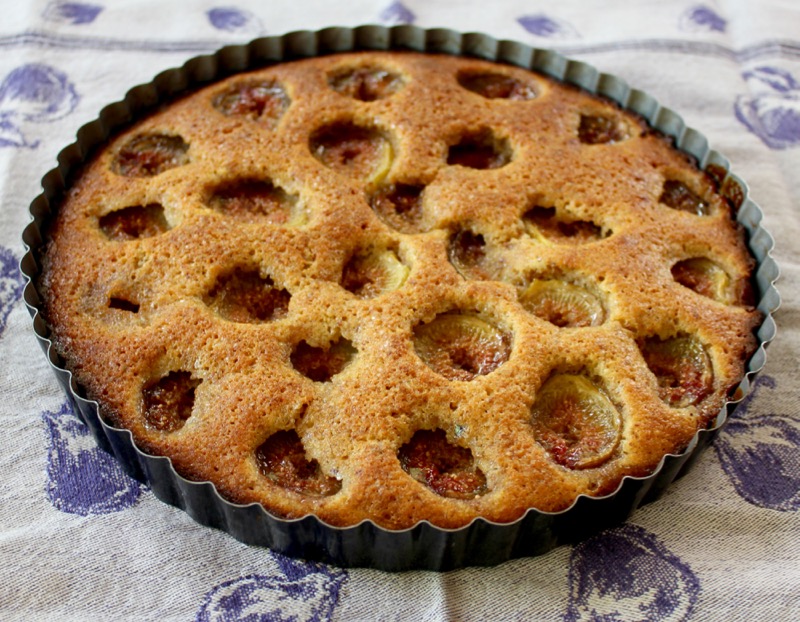 Now that all of my figs are gone, I am wishing for more.  I have heard from a local acquaintance who has a fig tree in her yard.  Hopefully she will share!  Talking about you Donna.
FIG AND ALMOND CAKE (Adapted from The New York Times)
4 Tablespoons butter, melted, plus butter for greasing pan
1 cup almond flour
1/4 cup sugar, plus 2 tablespoons Demerara sugar for sprinkling
1/4 cup all-purpose flour
1/2 teaspoon baking powder
1/8 teaspoon cinnamon
1/8 teaspoon salt
3 eggs, beaten
2 Tablespoons honey
1/4 teaspoon almond extract
1/4 teaspoon vanilla
12 to 14 rip figs
Heat oven to 375 degrees F/  Butter a 9-inch fluted tart pan or pie pan; set aside.  Put almond flour, 1/4 cup sugar, flour, baking powder, cinnamon and salt in a bowl and stir to combine.
In a mixing bowl, whisk together eggs, melted butter, honey and almond and vanilla extracts.  Add almond mixture and beat for a minute until batter is just mixed.  Pour batter into pan.
Remove stem from each fig and cut in half.  Arrange fig halves cut-side up over the batter.  Sprinkle figs with Demerara sugar and bake for 30 minutes, until golden outside and dry at center when probed with a cake tester.  Cool before serving.