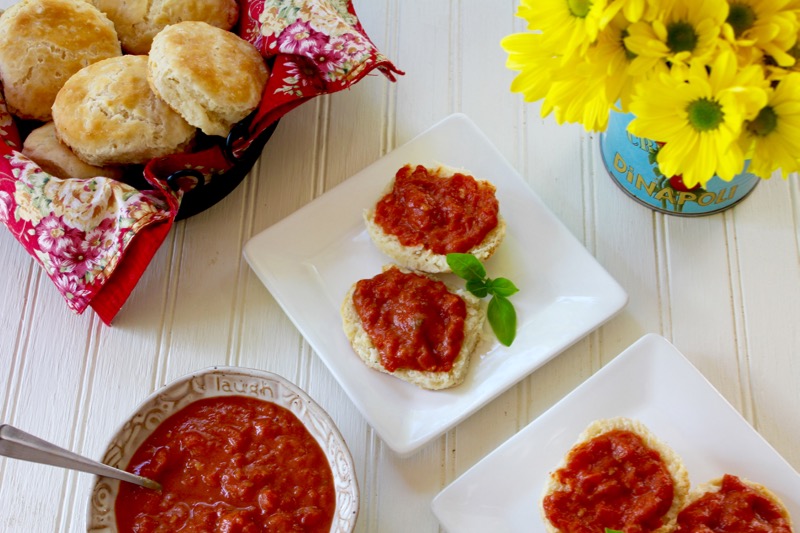 We had the family here over the Labor Day Weekend.  It was a marathon of good food, excellent wine, swimming, boating and games.  There is a special vibe to a multi-generational get together.  The grandparents, grown kids and the littles all contribute to the fun.  And all day long someone was always hungry!  The cookie container was emptied by the third day.
One morning David made this tomato gravy to go with our biscuits.  Of course we all love sausage gravy with biscuits, but this tomato gravy is also a winner.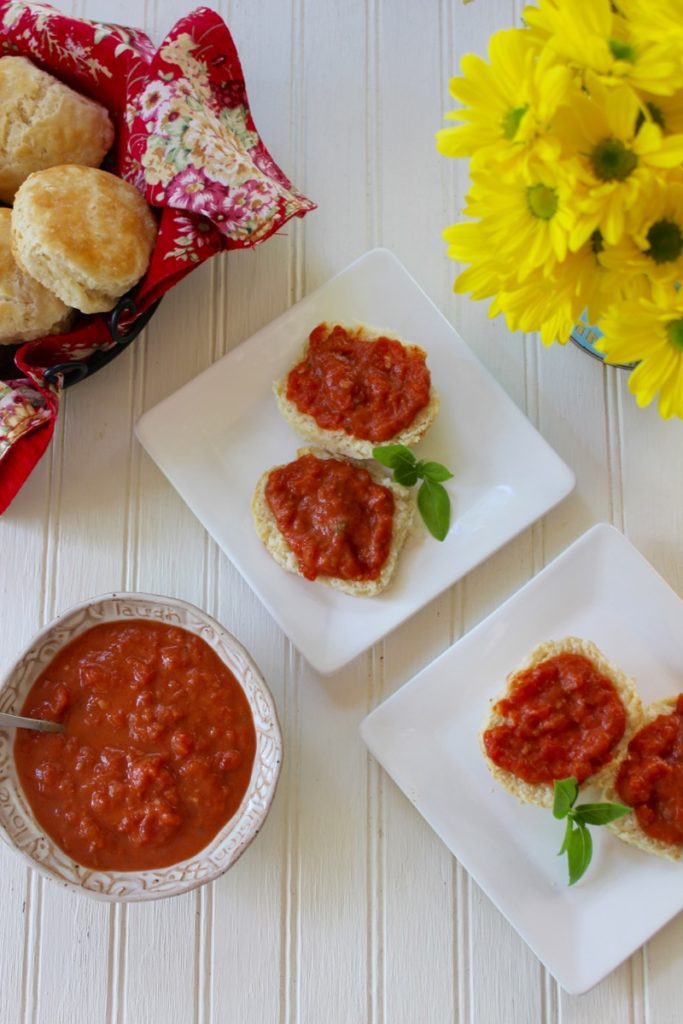 The recipe came from my friend Barbara who lives in Virginia.  It  has been in her family for years and relies on the home canned tomatoes that her family puts by every year.  If you don't have home canned tomatoes you can use whole canned tomatoes from the supermarket.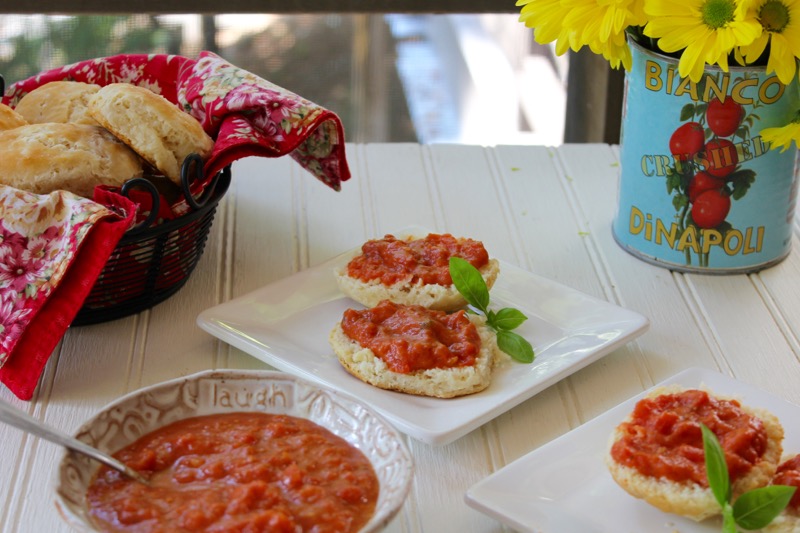 Everyone loved the combination.  One of the Grands came back for seconds and thirds.  David made the tomato gravy.  I cheated and used frozen biscuits and fried up some sausage patties to go with everything.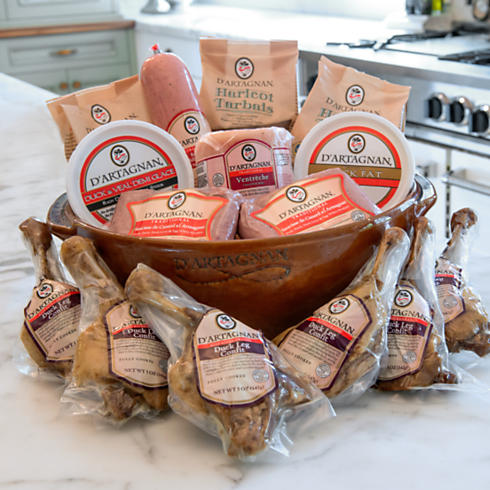 As a hostess gift, I was given this fabulous D'artagnan Cassoulet Kit.  We enjoyed the wonderful duck confit and sausage casserole one evening on the porch.  It is beginning to cool down in the evenings so this was a perfect meal that was not too difficult to assemble.
This tomato gravy recipe is written in Barbara's own words.  David guessed on some of the amounts.
BARABARA'S TOMATO GRAVY
This is all adjusted to taste and subject to trial and error!
2 28 ounce can of tomatoes – I prefer the ones we can fresh from the garden but the whole peeled tomatoes work just fine.  I would not buy the petite chopped tomatoes but coarsely chop the whole peeled ones.
Add salt and pepper to taste and a pinch of sugar ( D used 1 tablespoon ) to cut down on the acid.  Naturally, I add butter to flavor the gravy.  Adjust to your taste or diet. ( D used 1 tablespoon).
Cook the tomatoes down until about half the liquid is gone.  Mix about a cup of milk and flour ( I cheat and use the wondra flour about 1 to 2 tablespoons) and pour into tomatoes.
Stir until desired consistency and pour over biscuits!