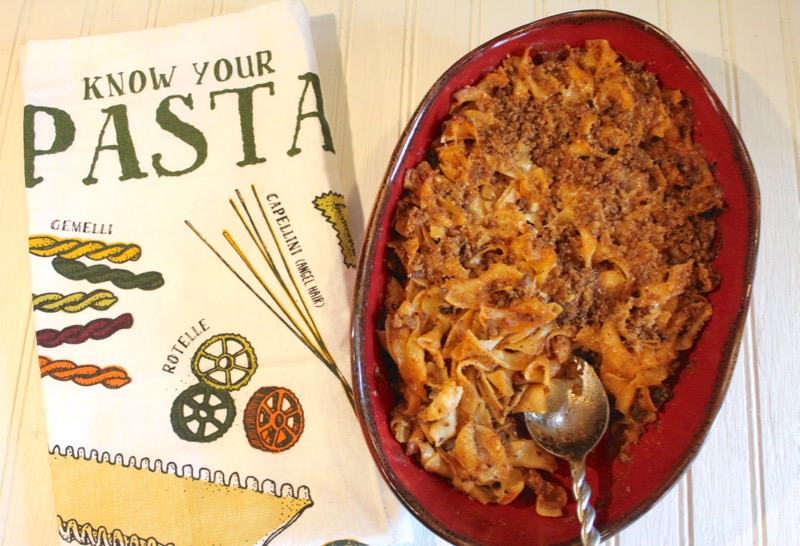 Sometimes I crave this kind of casserole.  Normally they are made with lots of condensed this or that along with hamburger and noodles.  I have to admit that this casserole is that; but with a difference.  I actually looked for heathy canned condensed soups.  Here are two that I found.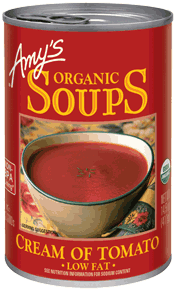 Amy's Organic Cream of Tomato Soup has all natural ingredients.  It does cost more than Campbell's but I feel it is worth it.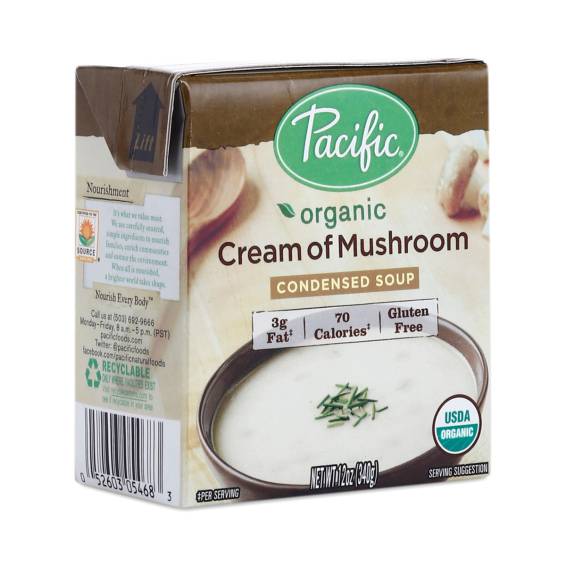 Pacific Organic Cream of Mushroom Soup is also a good choice.  Both companies have both cream of tomato and cream of mushroom.

Tomorrow is election day.  We all need to make our voices heard.  This Tomato Beef Country Casserole is an easy meal to put together.  Then sit back and watch the results.  I will be glad to get this election behind us.
TOMATO BEEF COUNTRY CASSEROLE (From Together as Family )
Ingredients
1 bag (12 oz) wide egg noodles
1 lb lean ground beef
1/2 teaspoon salt
1 can (10.75-oz) condensed tomato soup
1 can (10.75-oz) golden mushroom creamed soup
1 cup milk, 2% or whole
2 tablespoons dried onion flakes
2 teaspoons Worcestershire sauce
1/4 teaspoon pepper
1/4 teaspoon garlic powder
1/2 cup – 1 cup shredded parmesan cheese or provolone
Instructions
Heat oven to 350 degrees and spray a 9×13 baking dish with cooking spray.
Cook noodles according to package instructions. Cook for the lowest recommended time because it will cook in the oven later. Drain when done cooking.
While noodles are cooking, brown ground beef with the salt in a skillet over medium high heat. Drain.
In a large mixing bowl combine the condensed tomato soup, golden mushroom soup, milk, onion flakes, Worcestershire sauce, pepper, and garlic powder. Stir together.
Add the cooked ground beef and the cooked (and drained) egg noodles. Stir together.
Pour into your prepared dish and sprinkle the cheese on top.
Bake for 25 minutes.