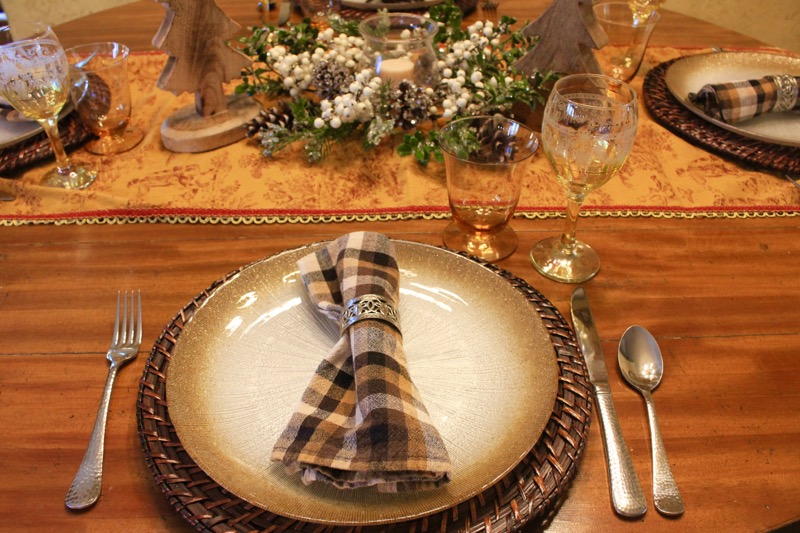 It is the beginning of the holiday season and we are thankful to be able to share this time with family and friends.  We are especially thankful for our home after the scare of forest fires.  I set a holiday table that combines both Thanksgiving and Christmas.  It has a woodland theme in celebration of our beautiful North Carolina mountains.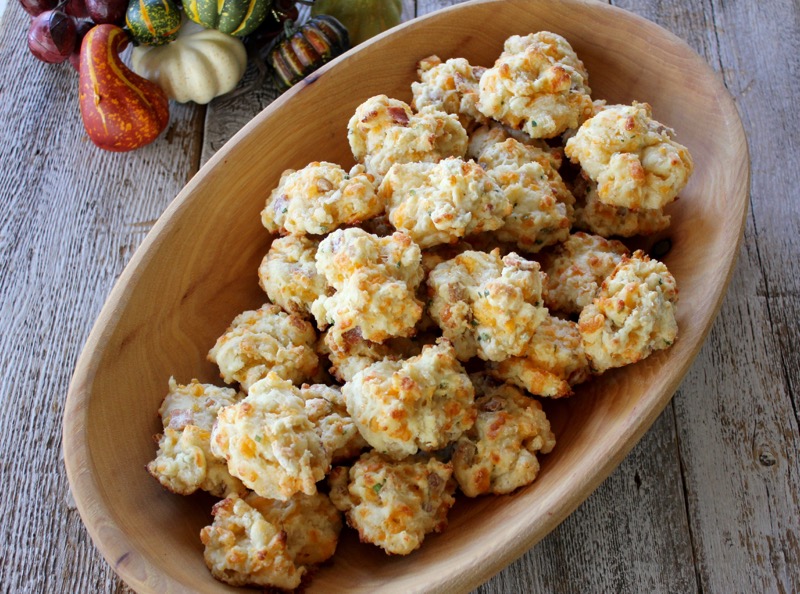 We will be having an unusual Thanksgiving dinner with family this year.  Everyone loves Jeff's Ribs so there will be no turkey on our table.  I was asked to bring the bread component to the meal.  Biscuits go well with ribs so I did a riff on the basic biscuit.  I made these Cheddar, Bacon and Chive Biscuits that I found on Epicurious.  I made them small because there will be lots of dishes on the table and huge biscuits may be more than everyone can handle.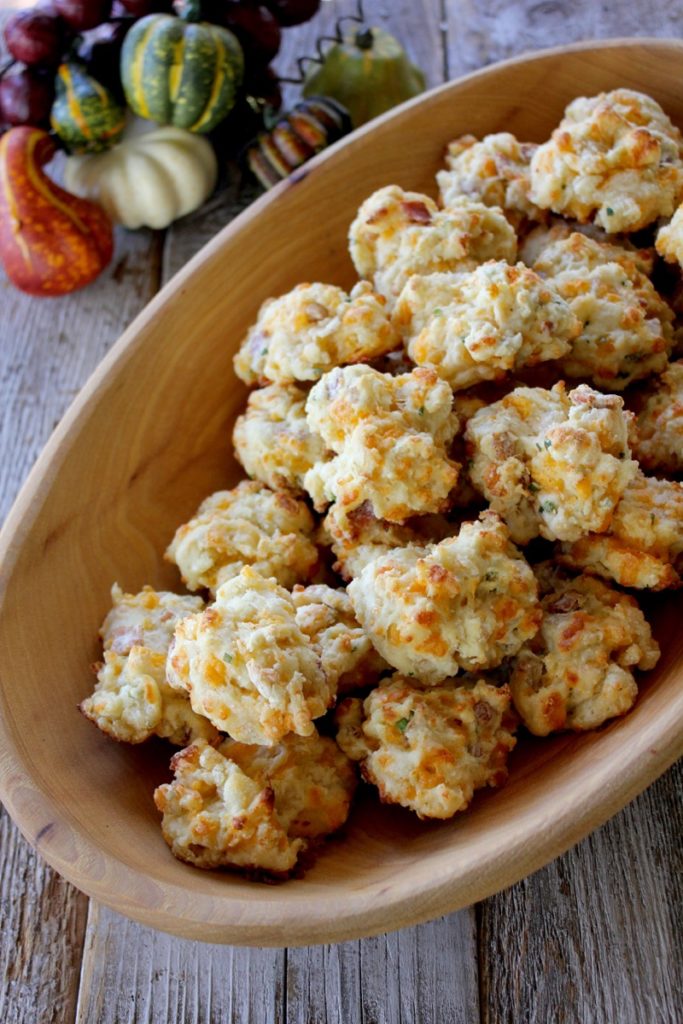 I wish all of you a bountiful Thanksgiving and hope the holiday season brings you joy and fellowship.
CHEDDAR, BACON AND CHIVE BISCUITS
INGREDIENTS
6 thick-cut bacon slices
3 3/4 cups bread flour
1 1/2 tablespoons baking powder
1 1/2 teaspoons baking soda
1 1/4 teaspoons salt
1/2 cup (1 stick) chilled unsalted butter, cut into 1/2-inch cubes, plus melted butter for brushing
2 1/2 cups (packed) coarsely grated sharp cheddar cheese (about 12 ounces)
1/3 cup chopped fresh chives
1 3/4 cups chilled buttermilk
Honey (optional)
PREPARATION
Position rack just above center of oven and preheat to 425°F. Line heavy large baking sheet with parchment paper. Cook bacon in heavy large skillet over medium heat until crisp and brown. Transfer bacon to paper towels to drain, then chop coarsely.
Combine flour, baking powder, baking soda, and salt in processor; blend 5 seconds. Add butter cubes. Blend until coarse meal forms, about 30 seconds. Transfer flour mixture to large bowl. Add cheddar cheese, fresh chives, and chopped bacon; toss to blend. Gradually add buttermilk, stirring to moisten evenly (batter will feel sticky).
Using lightly floured hands, drop generous 1/2 cup batter for each biscuit onto prepared baking sheet, spacing batter mounds about 2 inches apart.
Bake biscuits until golden and tester inserted into center comes out clean, 18 to 20 minutes. Brush biscuits lightly with melted butter. Let cool 10 minutes. Serve biscuits warm or at room temperature with honey, if desired.