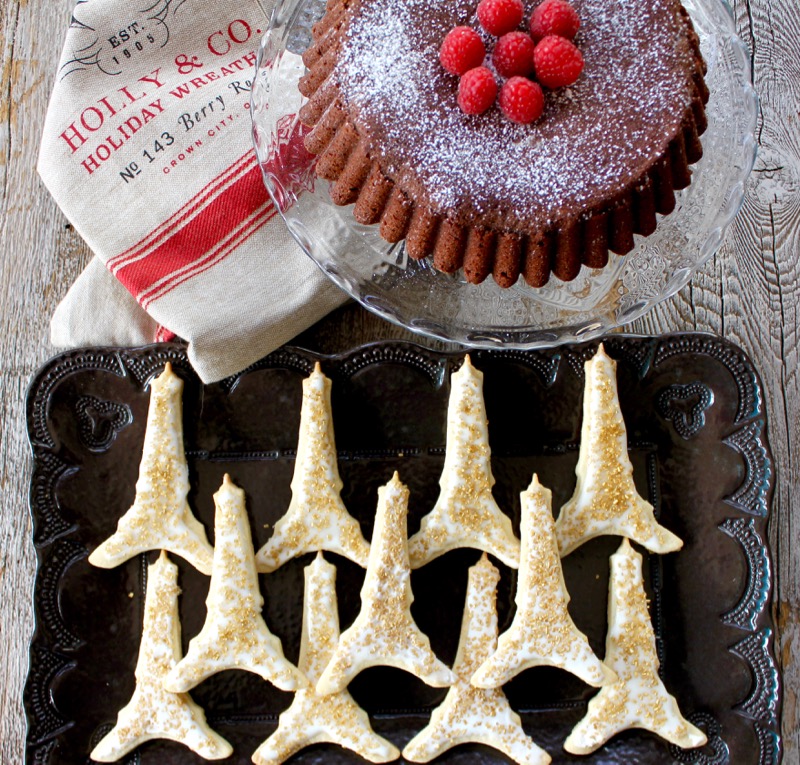 My cottage was supposed to be on a local Christmas Tour this year.  Since it has a country French look to it, we decided to carry the theme throughout the house.  David downloaded some lovely Christmas carols sung in French and I made Eiffel Tower sugar cookies and a French Cake from Mimi Thorisson.  Because of the fire on the mountain, the tour was cancelled . . . so, I ended up with a freezer full of cookies and this delicious cake.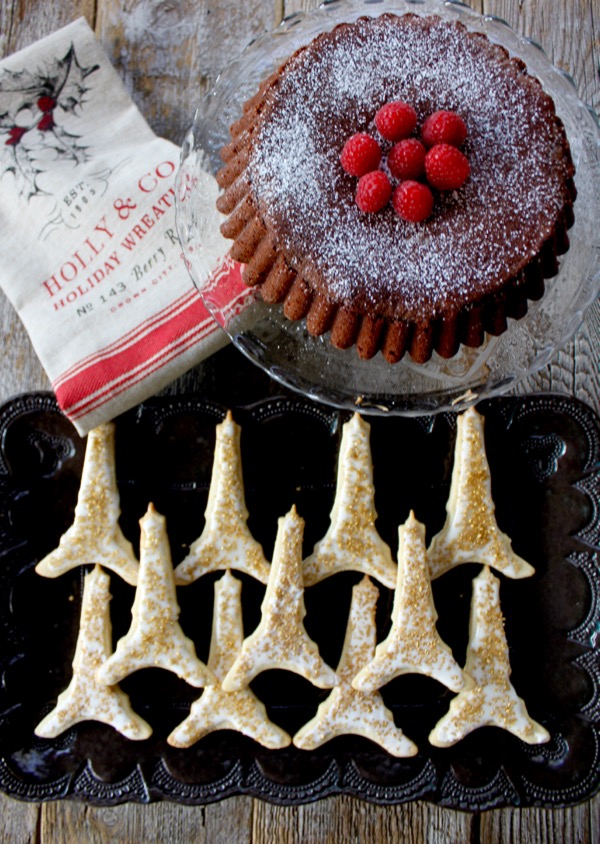 The sugar cookies are simple.  Use your favorite sugar cookie recipe.  I used this one from Alton Brown. You can use royal icing or any white icing that you prefer.  Sprinkle with gold sparkles and the Eiffel Towers will glow as if they were lit.  I bought my eiffel tower cookie cutter on line.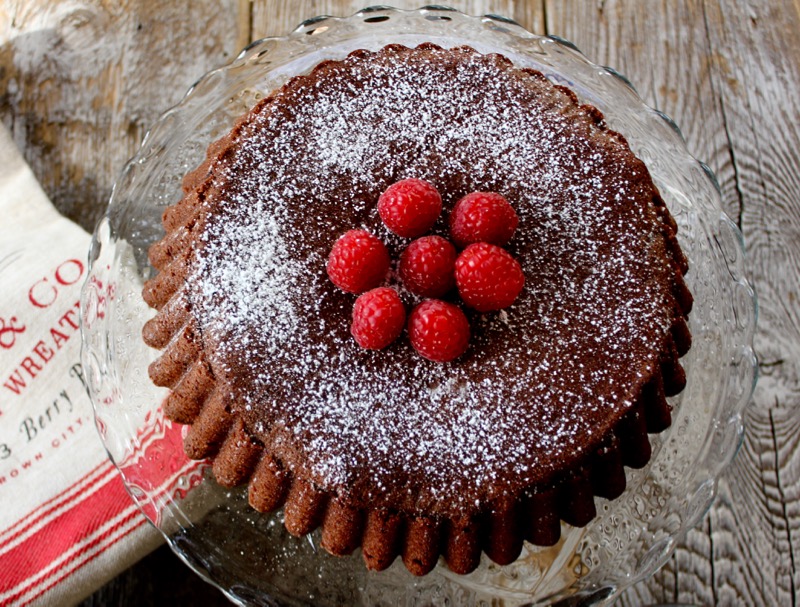 I received French Country Cooking by Mimi Thorisson in October.  I had pre-ordered it from Amazon.  This is her second book and it is just as delightful as her first book, A Kitchen in France.  She says about this salted butter chocolate cake "This is the dessert I make when I don't know what dessert to make.  It sounds like a second choice, but it's not at all.  It's the popular choice, the one that I know everybody will always like and that never goes out of fashion.  The salted butter is a subtle touch; you can taste it, but I'm careful never to let it overpower the chocolate, which would be hard anyway, because this cake is just so chocolate-y.  I like to bake this cake so it's set but still moist, but my kids often ask me to take it out a minute or two earlier so it's runny and delicious.  The choice is yours."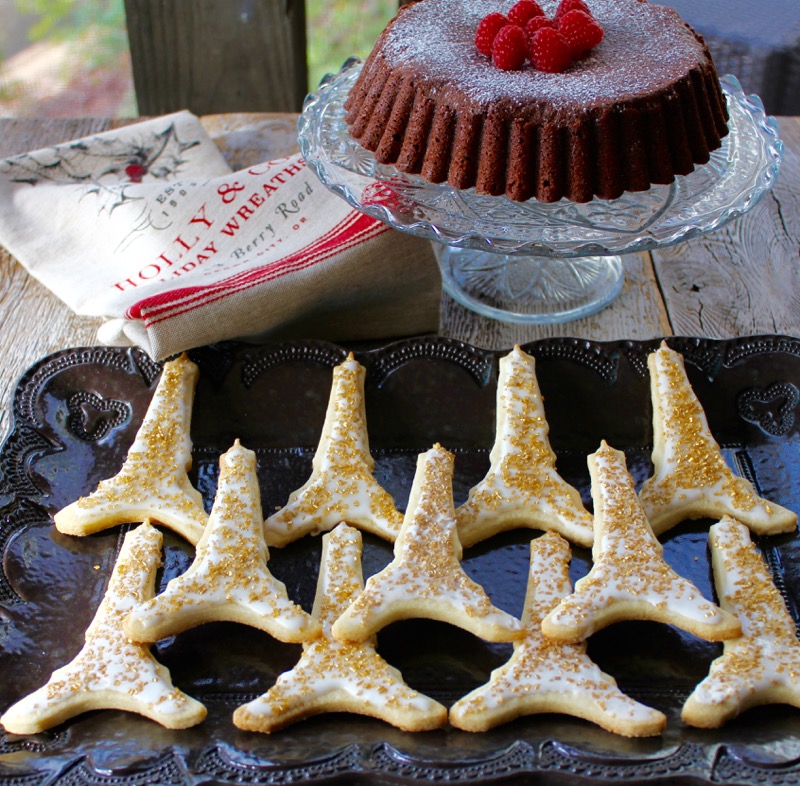 All of these treats will remain in the freezer until Christmas.  It feels good to have a stash of goodies ready to go for family and friends.
SALTED BUTTER CHOCOLATE CAKE (Mimi Thorisson)
6 1/2 Tablespoons Salted Butter, plus more for the pan
8 ounces Bittersweet Chocolate, Chopped
6 large eggs
1 1/2 cups sugar
1 2/3 cups all-purpose flour
1 teaspoon Fleur de Sel
1 teaspoon Vanilla Extract
A Handful of Red Berries or Currants
Confectioners' Sugar for Serving
Preheat the oven to 325 degrees F.  Grease a 9-inch cake pan with butter and line the bottom with a round of parchment paper.
Pour an inch or two of water into a medium saucepan and bring to a simmer.  Combine the butter and chocolate in a heatproof bowl and set on top of the pan of simmering water.  Stir until the butter and chocolate are melted.  Remove from the heat and let cool for 10 minutes.
In a medium bowl, whisk together the eggs and sugar until light and fluffy.  In another bowl, sift the flour and add the fleur de sel.
Stir the melted chocolate mixture into the egg mixture.  Add the vanilla.  Fold in the flour until just combined.  Pour the batter into the prepared cake pan and bake for about 30 minutes.
Let cool in the pan for at least 1 hour before unmolding.  Serve topped with berries, if desired, and a sprinkling of confectioners' sugar.