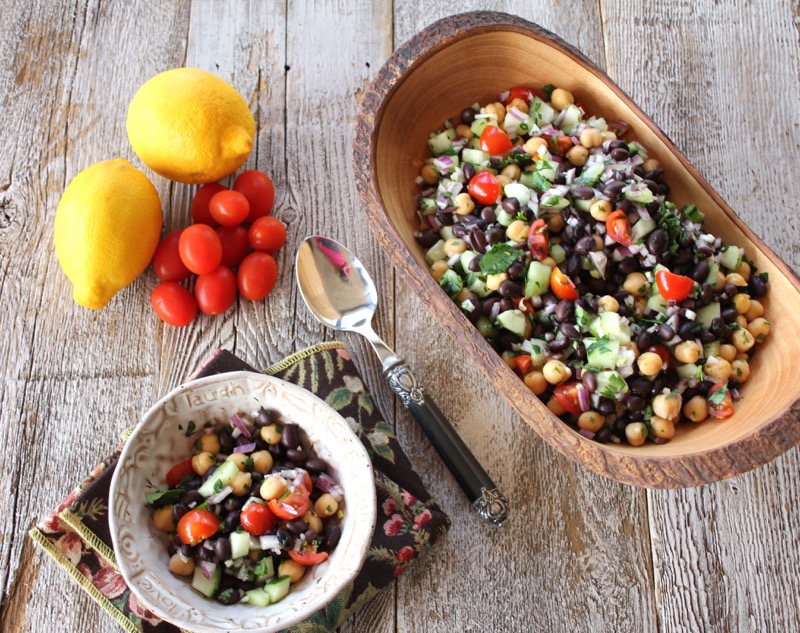 We are spending more time in the kitchen this winter.  Usually we are in Florida this time of year.  But we sold the Florida house last spring and this is our first year experiencing winter in North Carolina. Granted we don't have the brutal weather of the north, but it has been snowy, bleak and cold.  We've had fires in the fireplace, cooking some of our meals there.  There have been roasts and grilled poultry, lots of soups and casseroles.  All of this heavy cooking makes me hungry for something light and nutritious.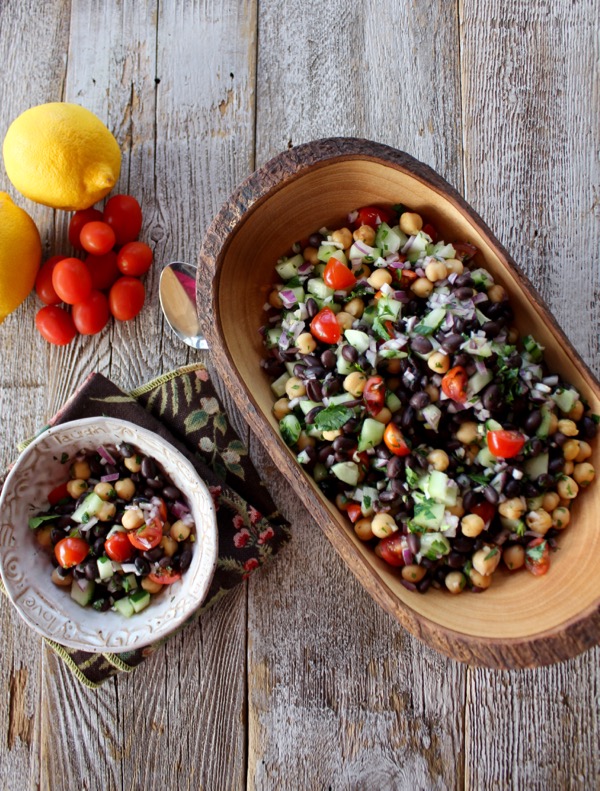 This winter salad utilizes canned black beans and chickpeas along with easily found winter vegetables like cucumbers, cherry tomatoes, red onions and celery.  It keeps well in the refrigerator and can be turned into several different dishes.  Served on its own it is delicious but you could also:
1. Serve it over ground beef tacos.
2. Mix it with couscous or tabouli.
3. Add to a green salad.
4. Add canned tuna and serve it in a pita bread.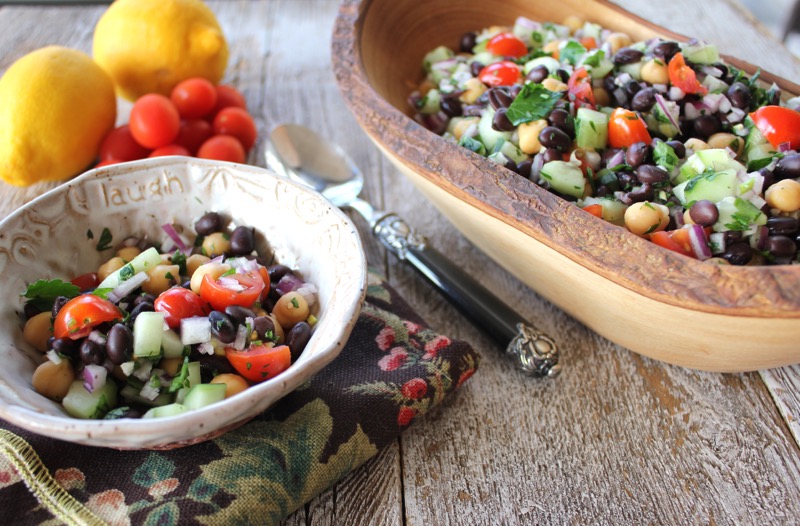 This bright salad is getting us through the dreary weather.  One bright spot is that we will be leaving soon for 6 weeks in a rental house in Florida.  It is in a different small town for us and we are looking forward to it.
WINTER SALAD
1 Can Chickpeas, drained and rinsed
1 Can Black Beans, drained and rinsed
1 English cucumber, stripes peeled and diced
1/2 pint cherry tomatoes, halved
2 stalks celery, diced
1/4 cup red onion, diced
1 small bunch parsley, chopped
Juice of 1 lemon
1 Tablespoon white wine vinegar
3 Tablespoons olive oil
Salt and pepper to taste
Mix all ingredients through the chopped parsley in a large bowl.  Combine the lemon juice, vinegar, olive oil and salt and pepper in a small bowl.  Add to salad and toss well.  Store in the refrigerator for up to a week and use as you please.