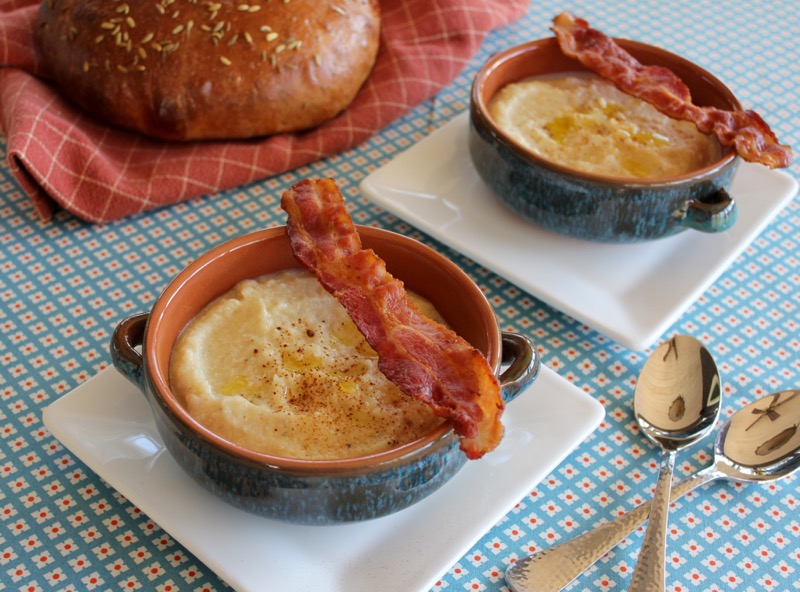 If you would like a luxurious soup to serve as a first course, you couldn't do any better than this Celery Root Velouté from Mimi Thorisson's new cookbook French Country Cooking.  It is very simple to make and is quite different from any other soup I have made before.  Starting with a gnarly celery root, one of the least appealing vegetables I have ever seen, you end up with a thing of beauty.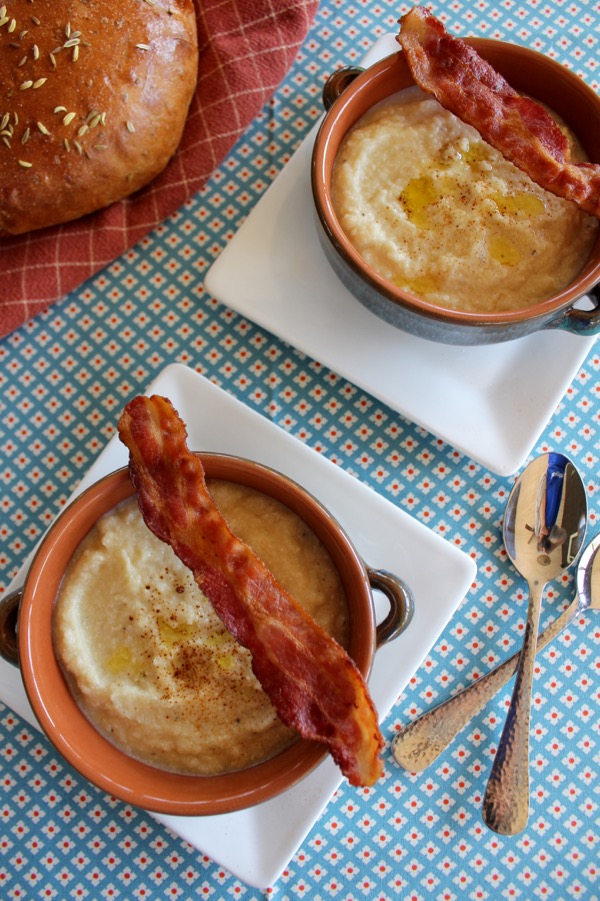 I love the idea of serving the soup with a crisp slice of bacon.  Crumbled into the bowl, it adds a crisp counterpoint to the velvety soup.  My husband and I both loved the flavors achieved with just a few ingredients.  The hint of mustard pairs well with the earthy taste of the celery root.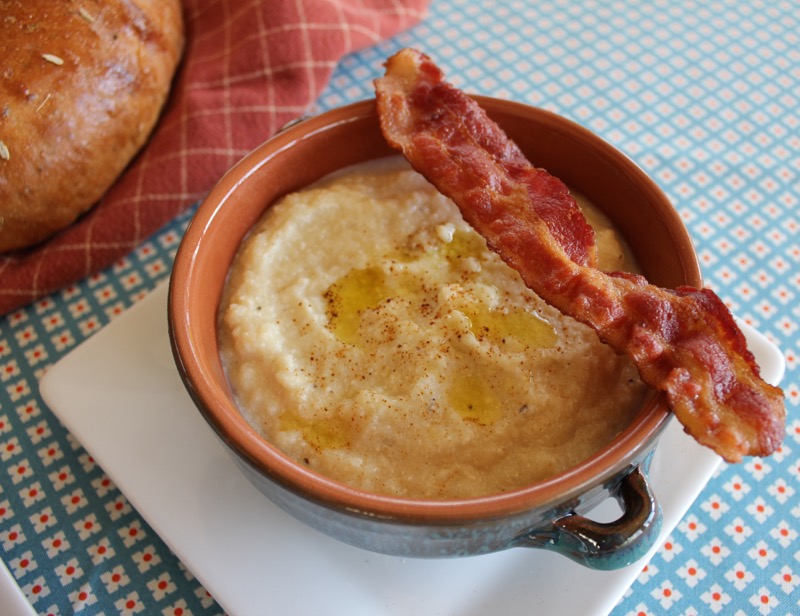 Whether you serve this as a first course or as a light lunch, you can't go wrong with this unique recipe.  Another winner from Mimi Thorisson.
CELERY ROOT VELOUTÉ
3 tablespoons salted butter
1 celery root (about 2 pounds), peeled and cut into small cubes
Fine sea salt and freshly ground black pepper
2 cups whole milk
3/4 cup chicken stock
1 tablespoon Dijon mustard
Extra-virgin olive oil
Piment D"espelette or mild chile powder
6 slices bacon, cooked until crisp
In a large pot, melt the butter over medium-low heat.  Add the celery root, season with salt and pepper and cook for 5 minutes.  Pour in the milk and stock and bring the soup to a simmer.  Cover, reduce the heat, and simmer until the celery root is tender, about 20 minutes.
Purée the soup, preferable using an immersion blender.  Stir in the mustard and season with salt and pepper as needed.  Serve hot, drizzling each portion with a little olive oil and sprinkling with a pinch of piment d'Espelette.  Top each bowl with a slice of bacon.
Makes 6 servings