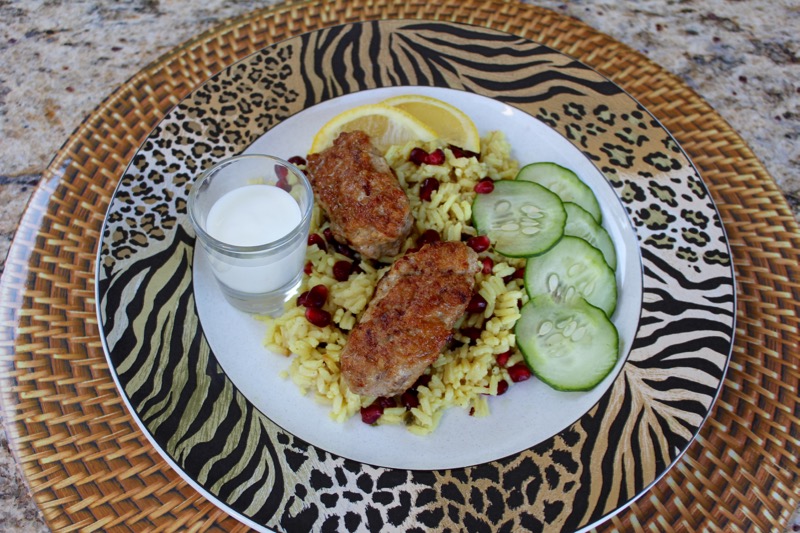 We are now officially Florida residents for the next 6 weeks.  The rental house is small, but the kitchen is updated and very functional.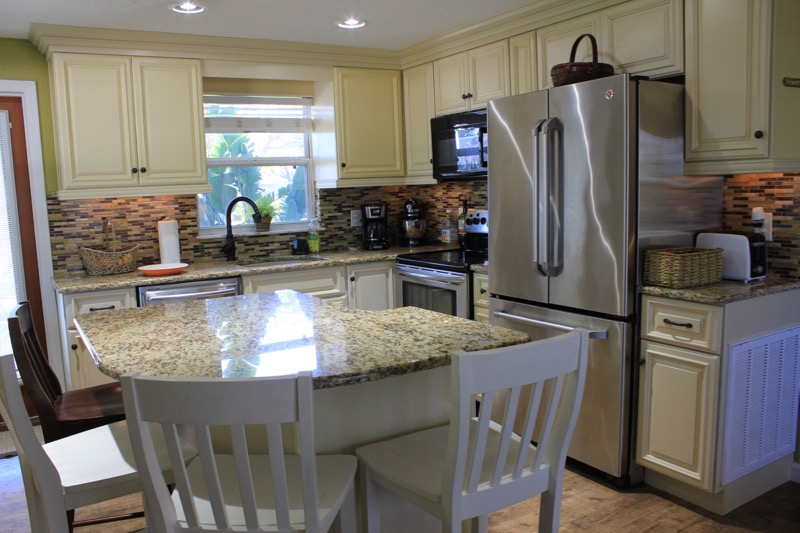 I am always seeking out new recipes.  From a stack of magazines in the cottage, I found this recipe for Chicken Kofta with Pomegranate Rice in an issue of Real Simple.  When I travel to rental houses, I prefer to bring herbs and spices. The basket you see next to the refrigerator holds all of my favorites from home. These Middle Eastern ground chicken patties call for cumin and cinnamon; a great flavor combination.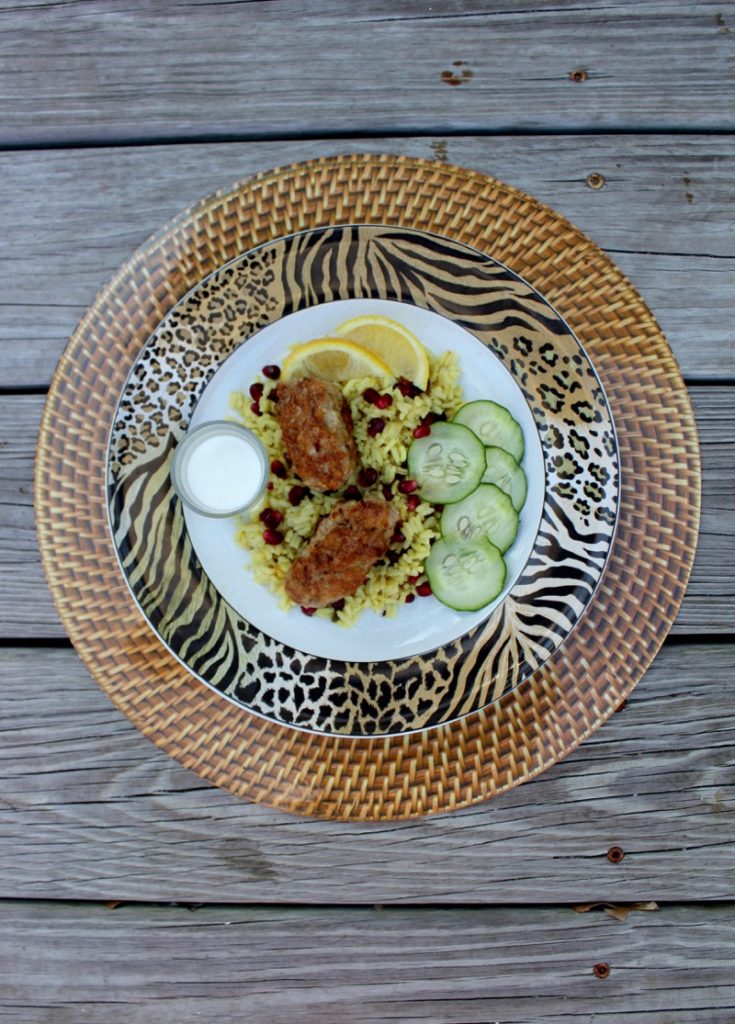 The chicken is served with yellow rice with pomegranate seeds, cooling cucumber slices and a lemon infused yogurt sauce.  We enjoyed this on the backyard patio.  The ocean is just two blocks away.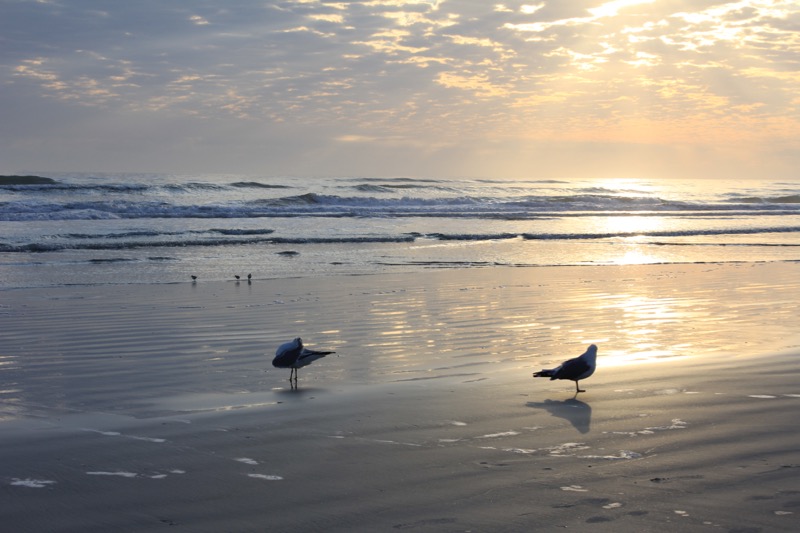 We love this small beach community.
CHICKEN KOFTA WITH POMEGRANATE RICE ( Real Simple Magazine )
2/3 cup plain Greek yogurt
1/4 teaspoon kosher salt
1 lb. ground chicken
1 1/2 tsp. ground cumin
3/4 tsp. ground cinnamon
1 garlic clove, minced
1 Tbsp.extra-virgin olive oil
1 Tbsp. water
1 tsp. fresh lemon juice
4 cups cooked yellow rice
1/2 cup pomegranate seeds
1/2 cup sliced English cucumbers
Stir together the yogurt and salt.  Combine the chicken, cumin, cinnamon, garlic, and 2 tablespoons of the yogurt mixture in a medium bow.  Shape into 8 (3-inch long) oval patties.
Heat the oil in a large skillet over medium.  Cook the patties, turning occasionally, until golden brown and cooked through, about 12 minutes.
Stir the water and lemon juice into the remaining yogurt mixture.  Toss together the rice and pomegranate seeds.  Sere the patties with rice; top with the yogurt sauce and cucumber.