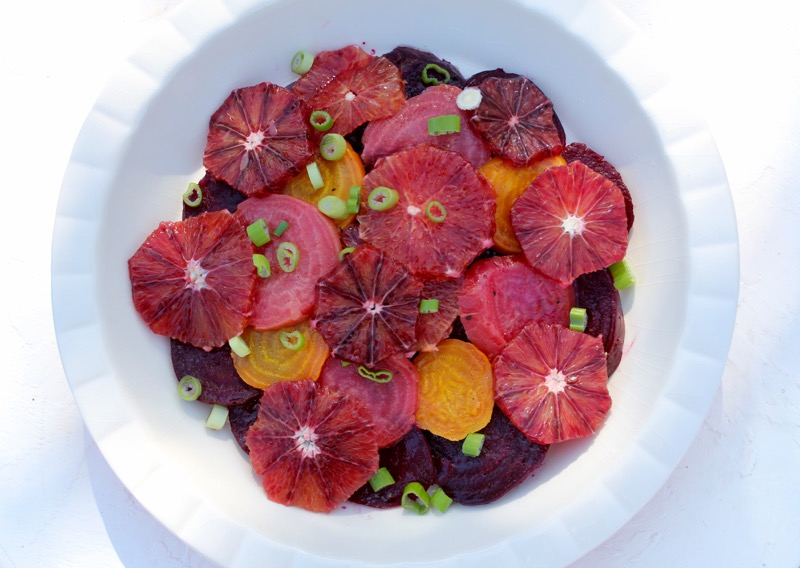 I love experiencing the Farmers' Markets in new areas.  Local beets and blood oranges are in season right now in Florida.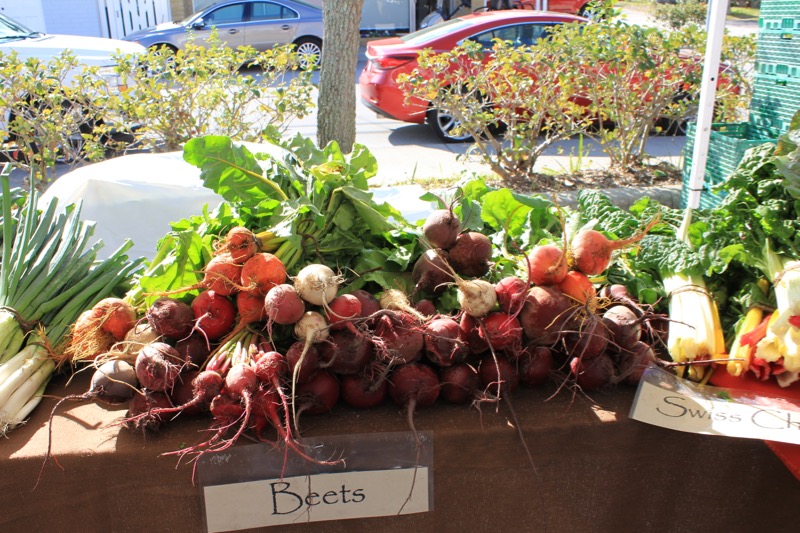 The New Smyrna Beach Farmers' Market has several vendors carrying organic local produce. They have several varieties of beets including chioggia, golden and a lovely pink specimen.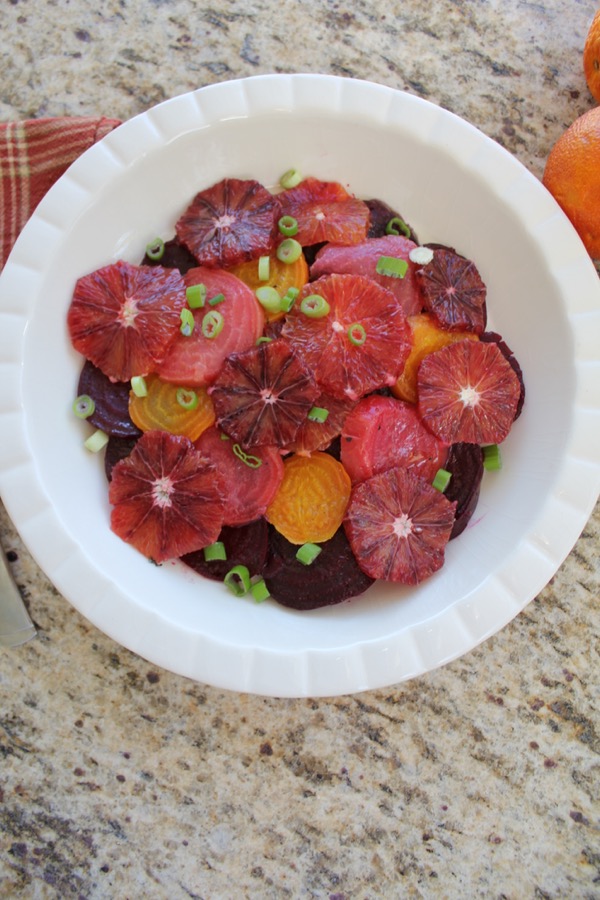 I put this salad together using the standard dark red beets and the golden and pink beets combined with the blood oranges that I had found at the supermarket.  I love the colors.  Plus the salad was delicious.
BEETS AND BLOOD ORANGE SALAD
4 Red Beets, trimmed
2 Pink Beets, trimmed
2 Golden Beets, trimmed
1/4 cup olive oil
2 Tablespoons apple cider vinegar
Salt and pepper to taste
2 blood oranges, peeled and sliced into rounds
3 scallions chopped, for garnish
Preheat oven to 350 degrees F.  Wash beets and place in foil packets separated by color.  Roast in oven until beets are tender, about 40 minutes.
Unwrap cooked beets and let cool slightly.  Peel and slice cooked beets.
Mix oil and vinegar and season with salt and pepper.
In 3 quart size bags place the different colored sliced beets.  Divide the oil and vinegar between the bags and allow the beets to marinate for a few hours.  Can place in refrigerator if you will not use right away.
Arrange the beet rounds and orange rounds on a platter. Scatter scallions over the top.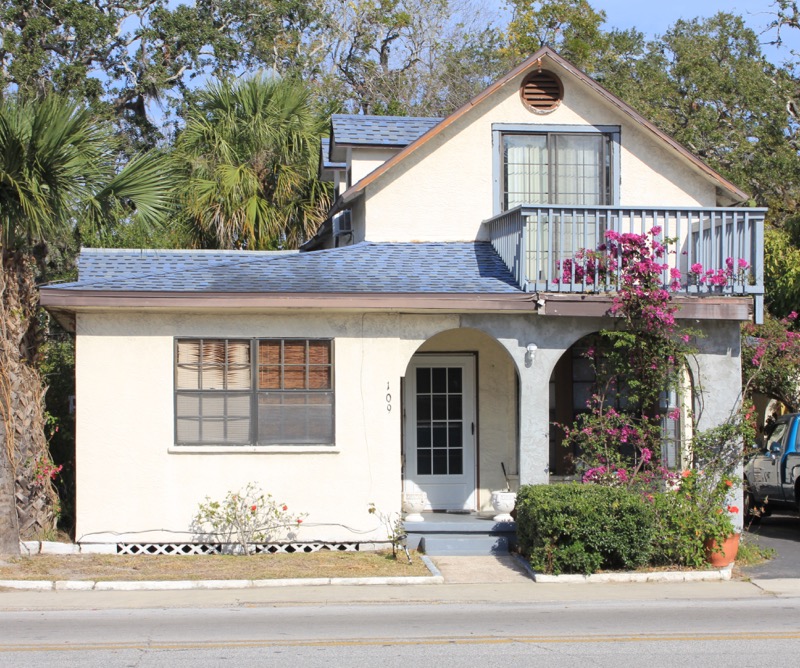 While we were at the Farmers' Market, I spotted this bungalow across the street.  This would make a perfect Fixer Upper for Johanna Gaines or anyone with the skills.  It has good bones and I think it is charming.