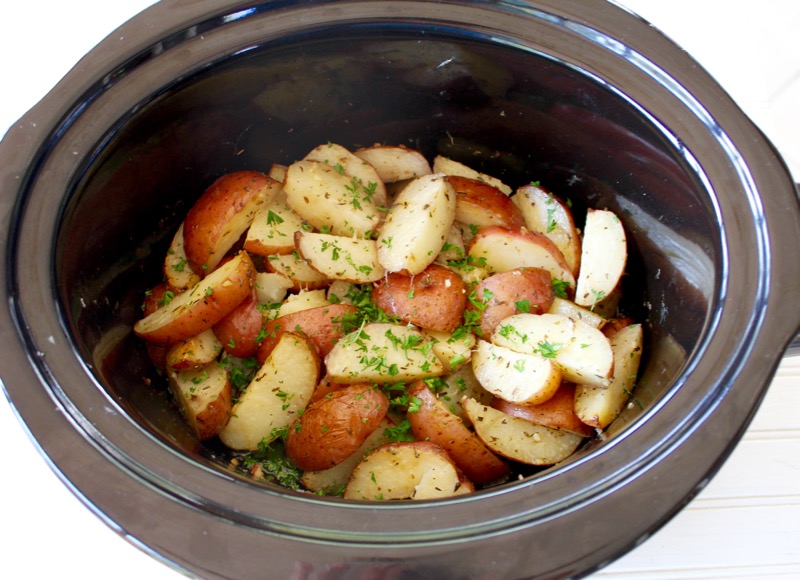 One of the harbingers of Spring for me is my get together with blogging buddy Penny of Enjoying the Simple Things.  While we were shopping my crock pot was ready and waiting to offer these herb flecked potato wedges to accompany David's grilled meat and a quickly tossed salad.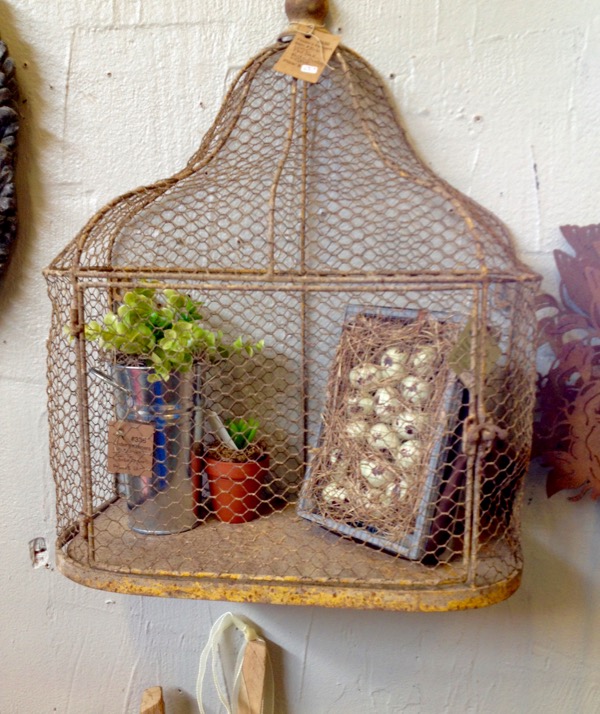 Our first stop on our antiquing outing is always The Screen Door.  It is one of our favorite antique malls for unique finds.  This wire wall hanging was tempting, but we passed on it.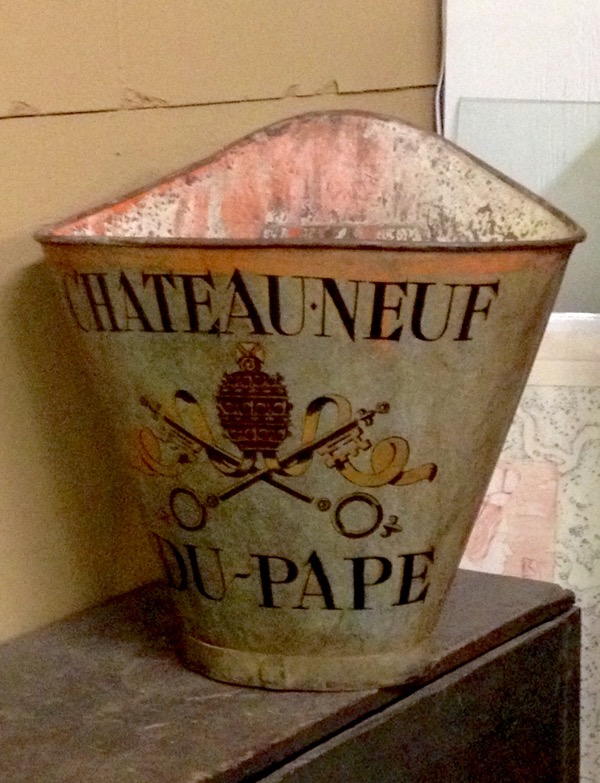 We saw this Chateauneuf du-pape bucket at another place.  I am now thinking that I should have bought this.  I can just see it filled with greenery or fresh or dried flowers.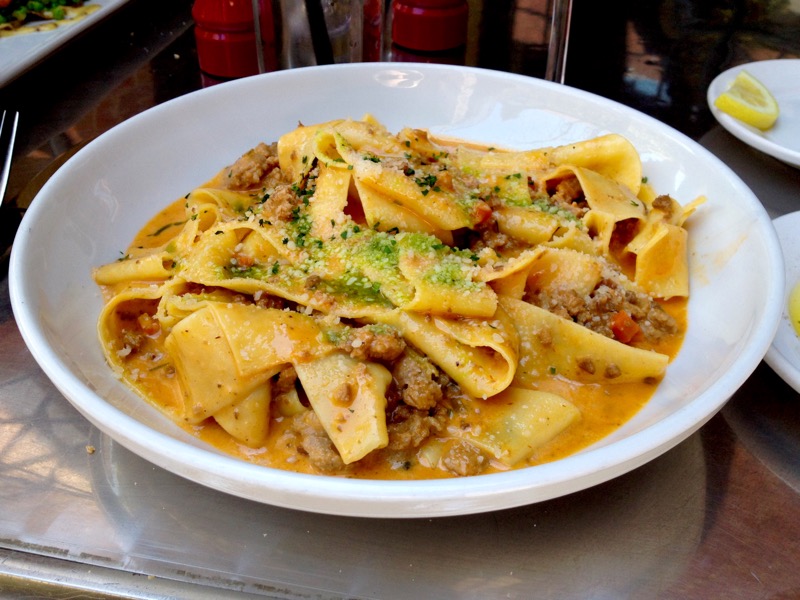 Shopping works up at appetite and we always have lunch on the patio of Fig, our favorite French bistro. I ordered the very un-French Pappardelle Bolognese.  It was creamy and studded with delicious sausage.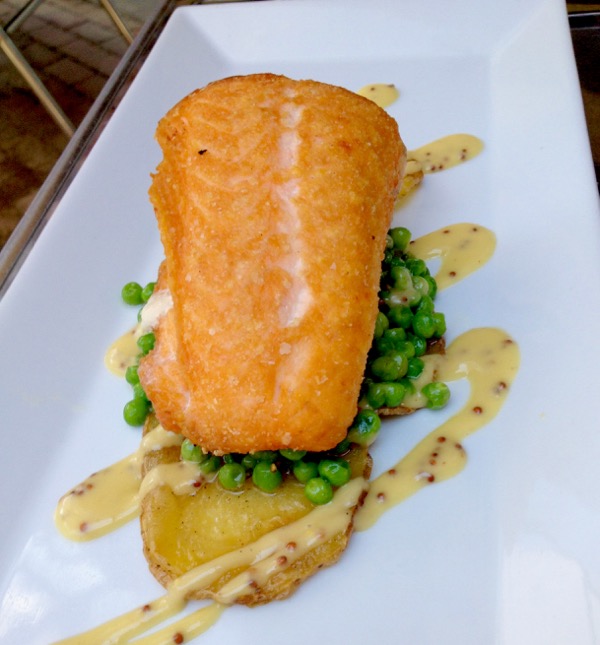 Penny ordered the salmon with potatoes and fresh peas drizzled with a mustard cream sauce.  Fig does the best job with salmon.  It is always flaky and cooked to perfection.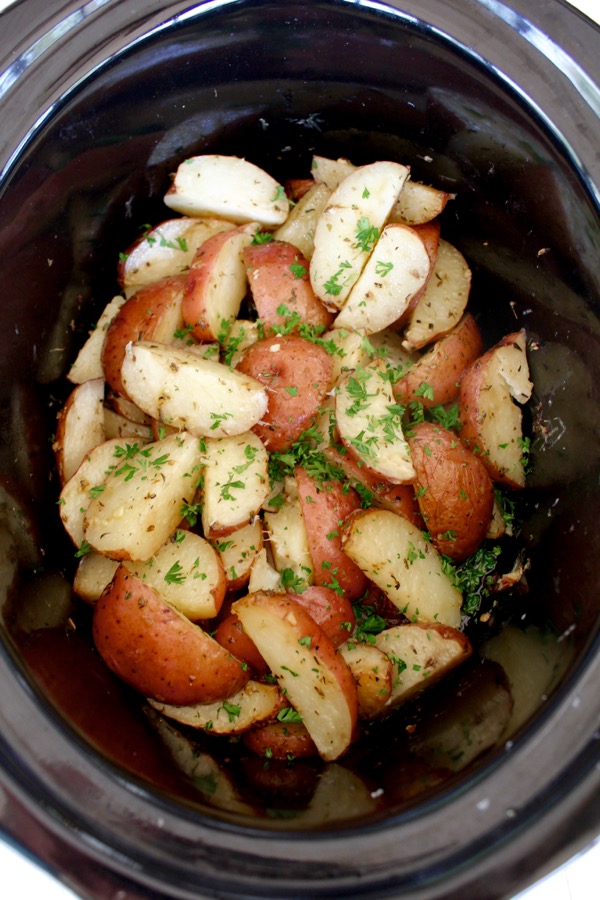 It was good to come home to these tender and tasty potato wedges.  This recipe is good for a crowd too.  I love recipes that cook themselves so I can concentrate on other parts of a meal.
CROCK POT POTATO WEDGES (The Magical Slow Cooker)
3 lbs. small red potatoes (about 8 cups after being cut)
¼ cup olive oil
3 garlic cloves, minced
¼ tsp. salt
¼ tsp. pepper
1 tsp. dried thyme
1 tsp. dried oregano
¼ cup parmesan
more parmesan for serving
Wash and cut the potatoes into wedges. Add to the slow cooker. In a small bowl mix together the olive oil, garlic, salt, pepper, thyme and oregano. Pour this over the potatoes and stir. Sprinkle over the parmesan cheese.
Cover and cook on HIGH for 3 hours without opening the lid during the cooking time.
Sprinkle with additional cheese for serving if desired.