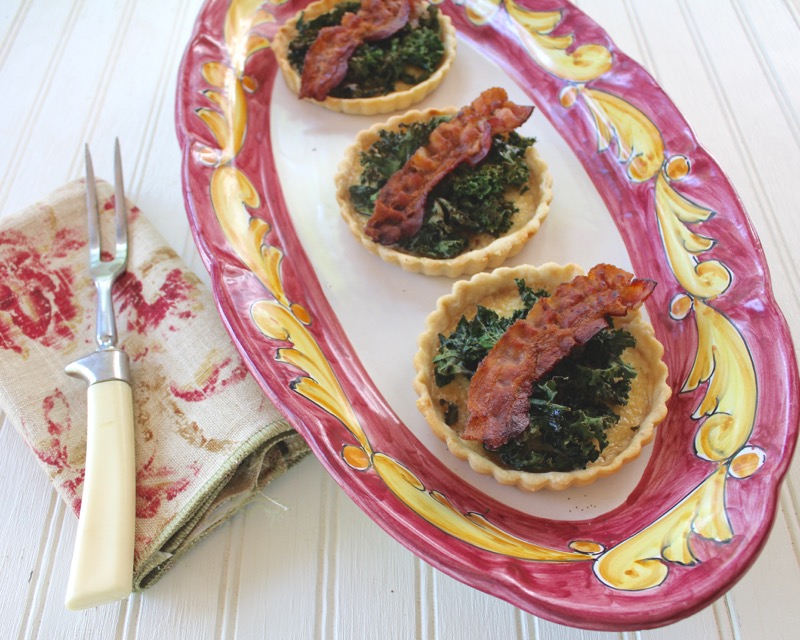 Tartlets and quiches are some of my favorite foods.  Add crispy kale and bacon and I am in heaven. While scrolling the internet, I found a blogger who had attended one of Mimi Thorisson's pop-up dinners in France.  Mimi, of the blog Manger, has served dinner to many people in her home in Saint-Yzans-de-Médoc in the Bordeaux region of France.  The blogger showed a picture of the appetizer that was offered that night.  It was this tartlet.  I knew that I had to make it, so I searched Mimi's blog and found it here.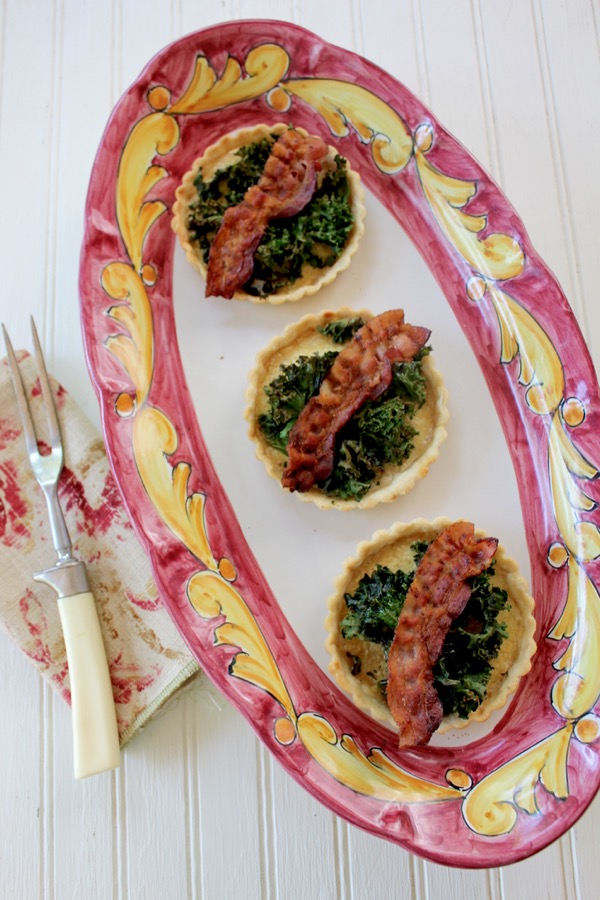 I kept the concept of the dish but changed it up to suit my taste.  I wanted more custard and used heavy cream instead of crème fraîche.  The kale is indeed crispy.  It is added near the end of the cooking time.  It provides a surprise element to a simple tartlet.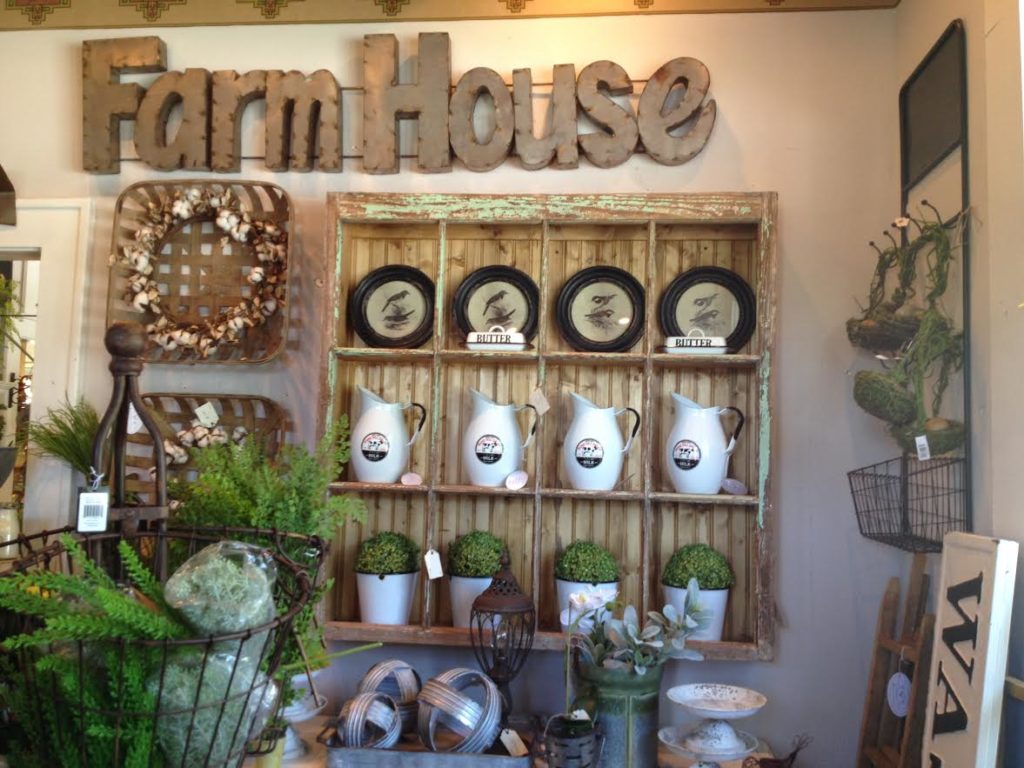 Penny of Enjoying the Simple Things and I found a new shop in Hendersonville for all of you who love the "Fixer Upper" look of Joanna Gaines.  The shop is called Southern Chicks Market.  It is full of tempting merchandise.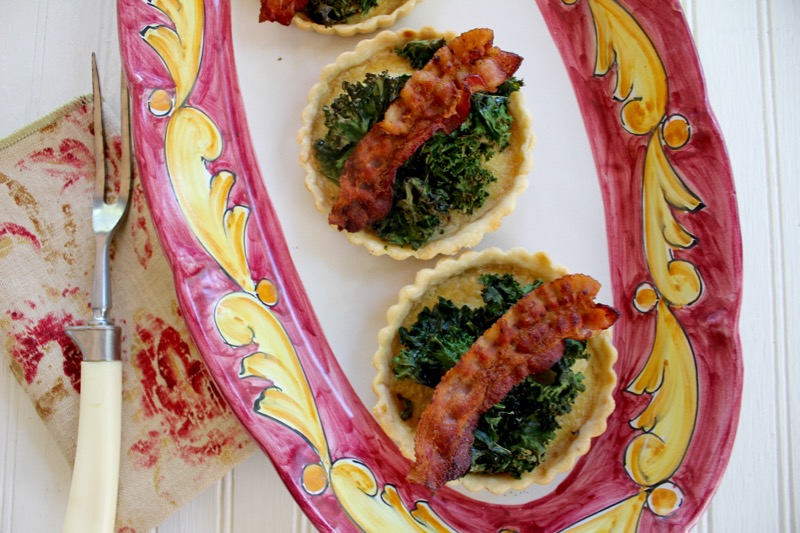 I think you will also find these delicious tartlets tempting.
CRISPY KALE AND GARLIC CREAM TARTLETS (Adapted from Mimi Thorisson)
1 1/2 cups Kale, torn into small pieces, washed and dried
6 slices of bacon, fried and crispy
1 cup of heavy cream
2 cloves of garlic, minced
2 egg yolks
Pinch of nutmeg
Pastry – Enough for a single 9 inch pie pan cut into 6 rounds large enough to fill 6 tartlet pans.  You will have to roll, cut, gather scrapes and roll again (probably twice).
Preheat oven to 350 degrees F.
Prick bottoms of pastry in tartlet pans.  Place on cookie sheet and top each with parchment paper and pie weights. (I use dried lima beans). Bake until lightly browned.  Remove weights and parchment paper.
In a bowl, mix the cream and the egg yolks along with a pinch of nutmeg and the minced garlic.  Season with Salt and pepper.  Whisk all together.
Divide the mixture among the tartlets and bake until set, Approximately 15 minutes.  Add the kale, drizzle with a little olive oil and cook for a further 10 minutes or until crispy and the pastry is golden.
Place a slice of bacon on each tartlet and serve.