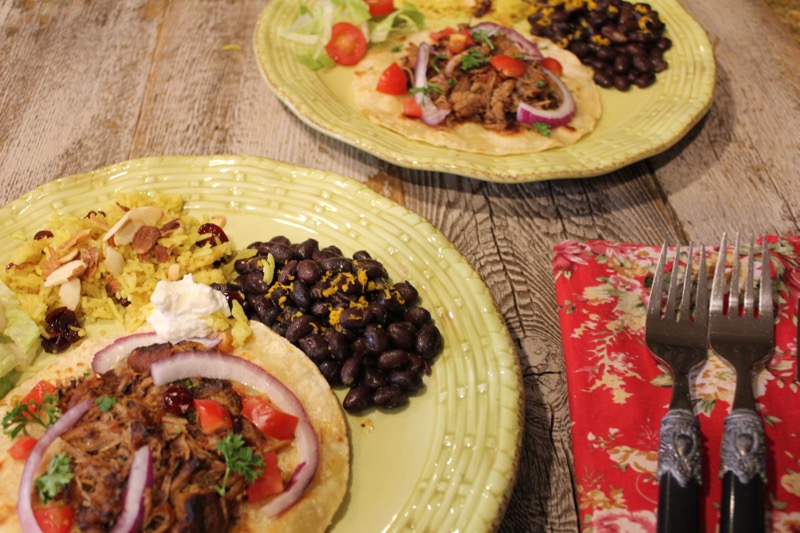 Dinner was from the freezer and pantry tonight.  We have had four days of constant rain that have made me depressed. Pictures tonight are horrible without natural light. Maybe when the sun comes out again I will feel better, but I certainly haven't been in the mood to cook.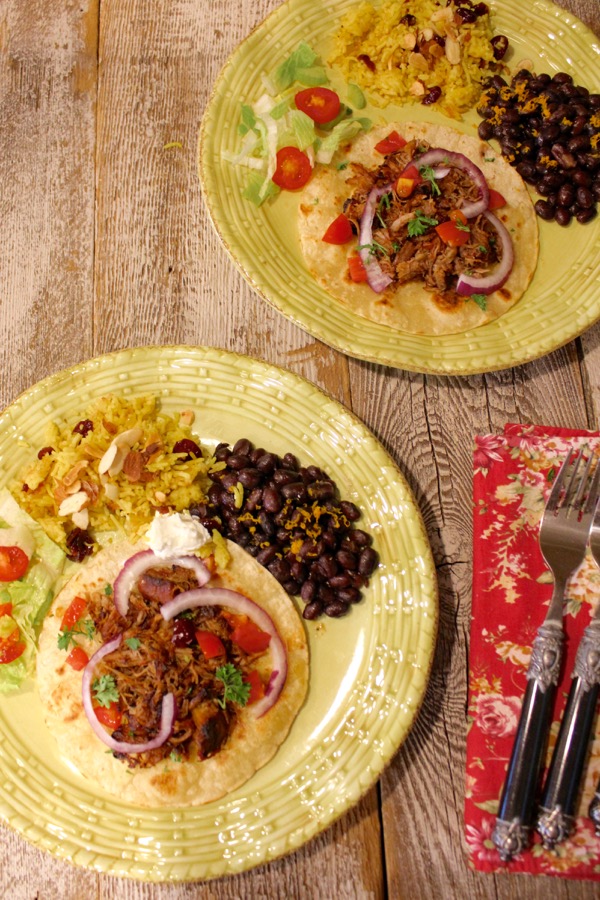 The carnitas were in a freezer bag from a previous meal.  The meal was wonderful in spite of coming from the freezer and pantry.  You can find the recipe for the pork carnitas here.  The final run under the broiler makes the carnitas crispy. The recipe for the rice is here. It is basmati rice flavored with cumin, turmeric, and cinnamon.  I opened a can of black beans and flavored them with oil, vinegar and orange zest.
The sun has come out today and I have hopes that my enthusiasm will return.  Enjoy your Memorial Day Weekend.