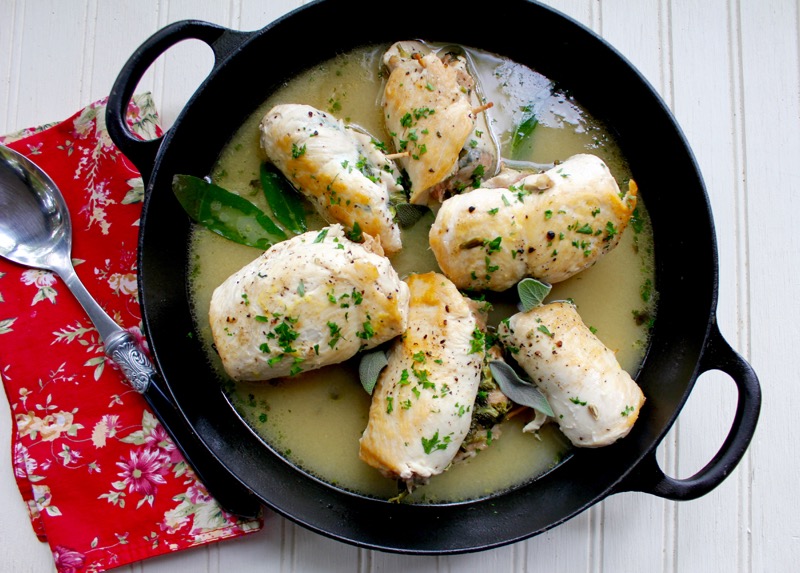 I am overrun with herbs.  I'm not complaining.  I just have to make dishes that will take advantage of the fresh bounty.  The sage is doing so well this year.  I immediately thought of Chicken Saltimbocca; that Italian dish made with chicken, Prosciutto and sage.  I found a recipe from Giada de Laurentiis for rolled chicken with prosciutto, spinach and Parmesan and added extra sage.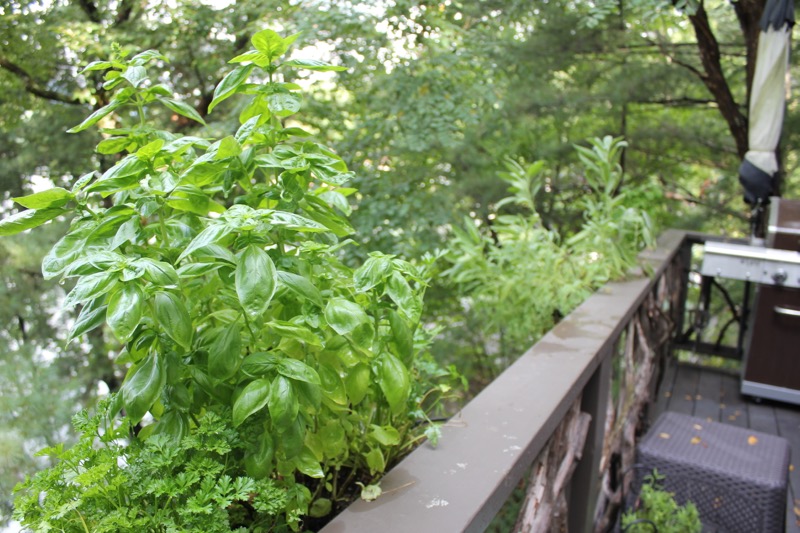 You can see all of my sage to the right of the basil.  The balcony looks a little messy right now.  We have had a week of rain and clean up has been neglected.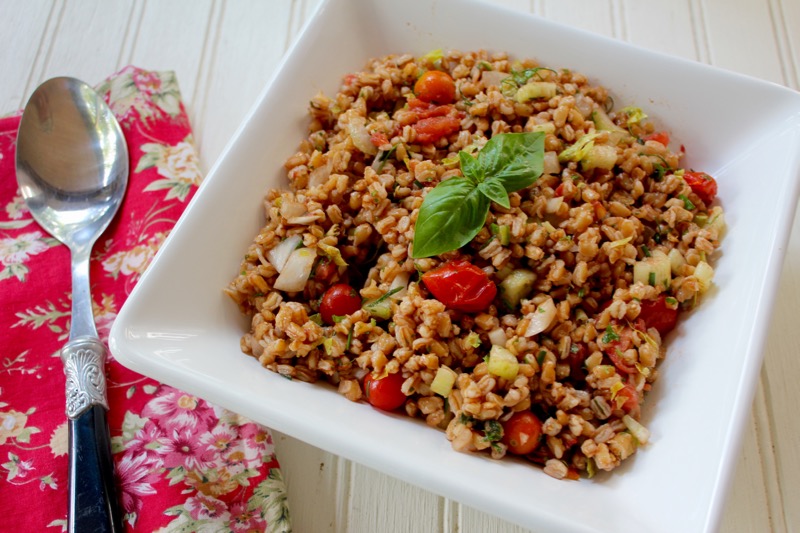 I also made this Giada recipe for Farro Salad using my cherry tomatoes and lots of herbs.  Keeping up with summer produce is a challenge for many with large gardens (that are well maintained with the pest control experts), but well worth the time.  I am limited to container gardening.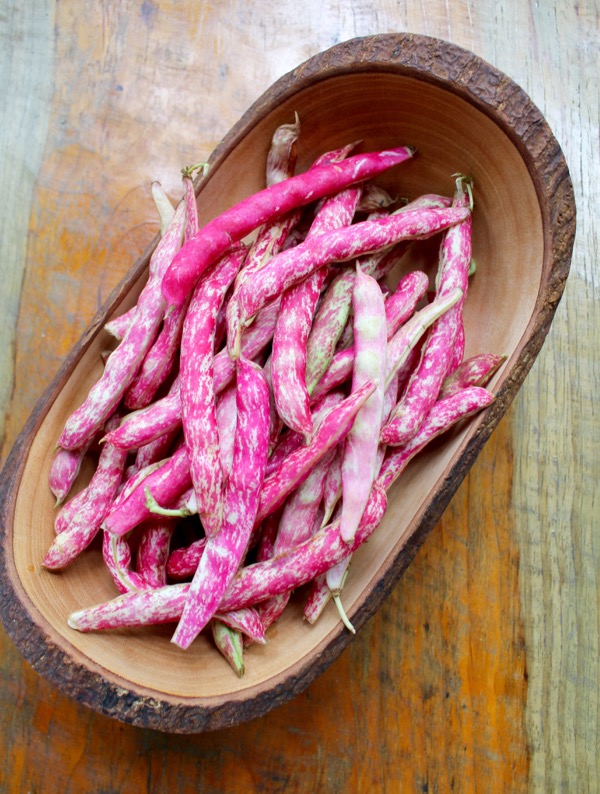 We found these beautiful October Beans at a roadside stand the other day.  I couldn't resist them.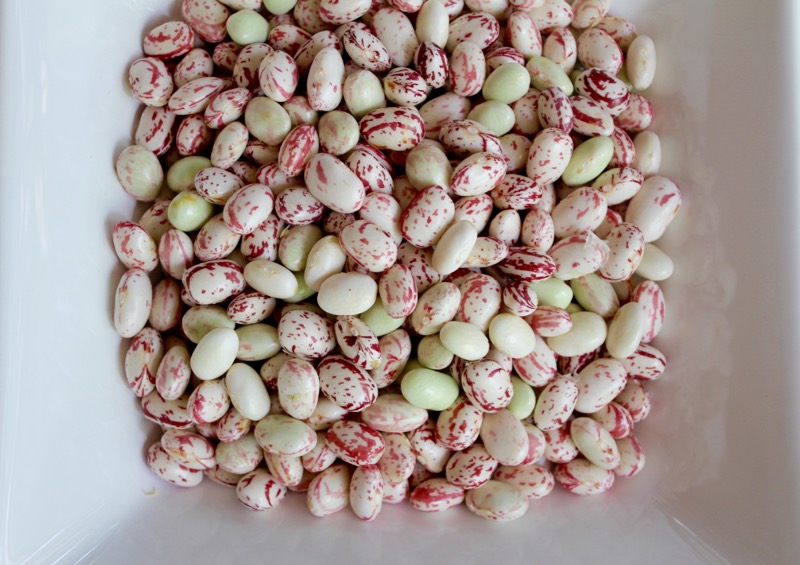 They are even beautiful when shelled.  Fresh October Beans cook in about an hour.  I simmered them in water with a slice of bacon, some onions and chopped sage.  I didn't get a picture of the final product but they do lose their beautiful color, although the creamy goodness makes up for the beige color.
You can find the Chicken Saltimbocca here.  The Farro Salad recipe is here.
We are off next weekend to enjoy a complete Eclipse of the Sun on Monday in Highlands, NC.  The area will be crowded with people coming from all over to enjoy the experience.  Part of our family will be joining us.  We have rented a house and have been advised to bring all of our food because the one grocery store in Highlands will not be able to accommodate the demands.  Will keep you posted.