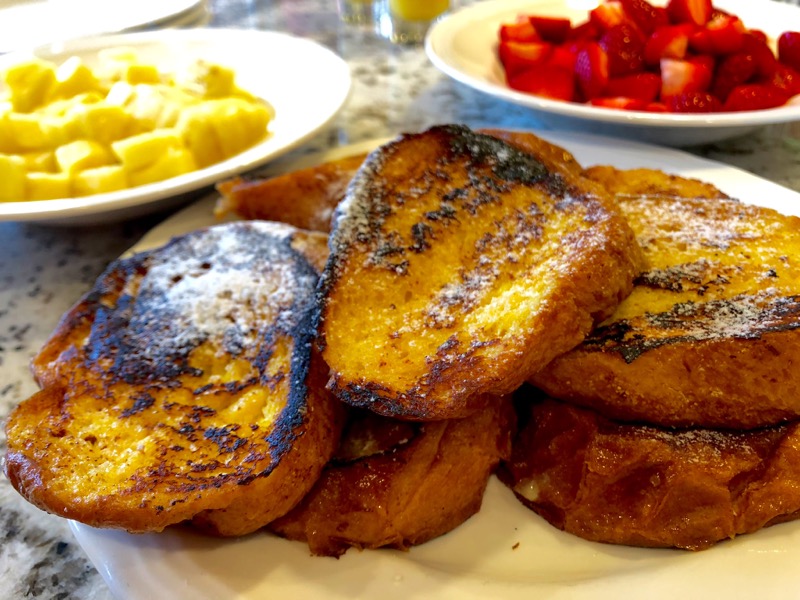 One way to usher in the New Year is with this Cointreau spiked French toast.  The French bread is soaked overnight in a mixture of eggs, orange juice, the orange liqueur, cinnamon, sugar and vanilla.  It can be topped with powdered sugar and an orange infused maple syrup.  We enjoyed this Christmas morning, but it would be perfect for New Year's Day.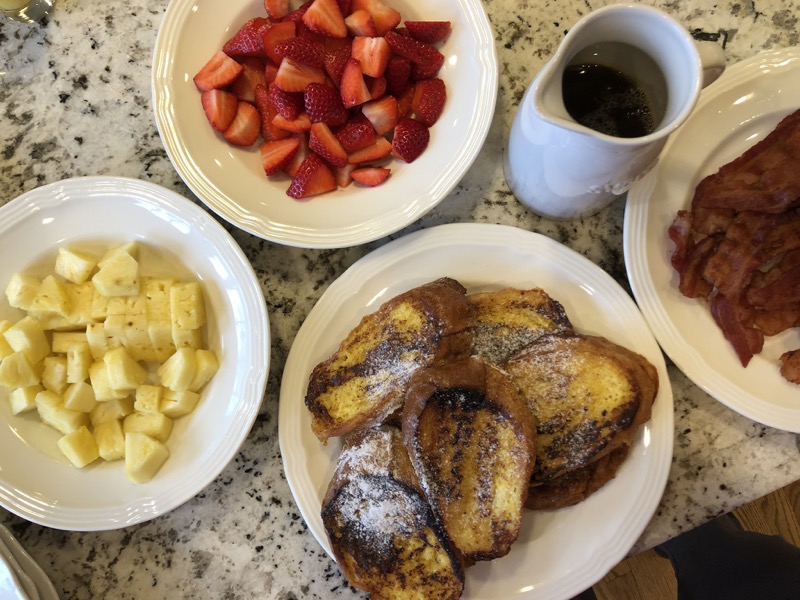 The recipe came from one of my childhood friends.  I have mentioned before that a group of my high school friends and I self-published a cookbook of our favorite recipes.  Norma had spent many years as a caterer and this was one of the breakfast dishes that she liked to serve.  It is very easy to assemble for a crowd once the initial soaking is finished; just brown and serve.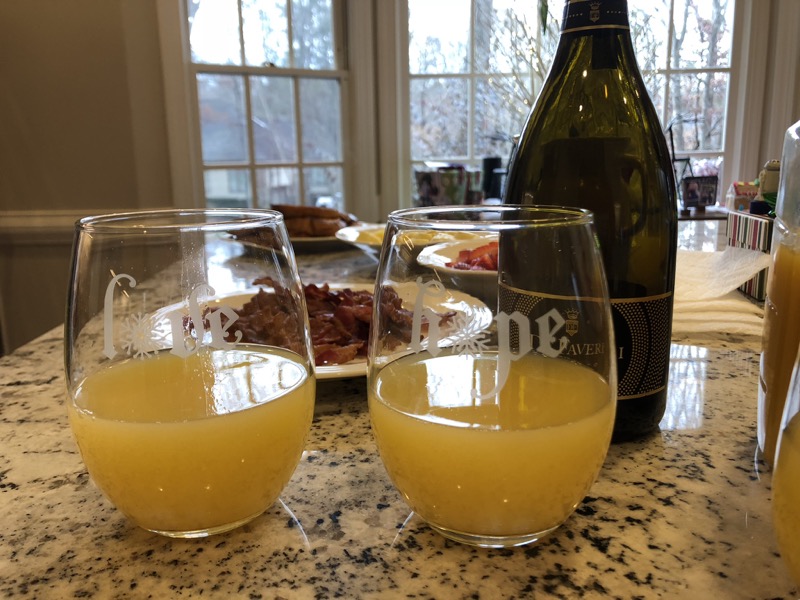 Serve with Champagne and orange juice for a celebration of the new year.  I offer you love and hope for 2018.
ORANGE FRENCH TOAST
1 loaf of French bread
6 eggs, beaten
2 cups orange juice
1/8 cup Cointreau or other Orange liqueur
1/2 teaspoon cinnamon
1/2 teaspoon salt
1/4 cup sugar
1/2 teaspoon vanilla
Powdered sugar
6 ounces maple syrup
2 ounces orange juice concentrate
1/2 teaspoon vanilla
Slice bread into 1-inch thick slices.  Lay bread in jelly roll pan.  Pour next 7 ingredients that have been whipped together, over the bread and refrigerate overnight.  Turn griddle on medium and heat up.  Lightly butter griddle, lay bread on griddle and cook for 5 minutes on each side.  You can finish cooking if need be in the oven at 325 degrees.
In a saucepan, mix together the maple syrup, orange juice concentrate, and vanilla.  Cook mixture for 15 minutes.  Sprinkle french toast with powdered sugar and pour sauce over it.