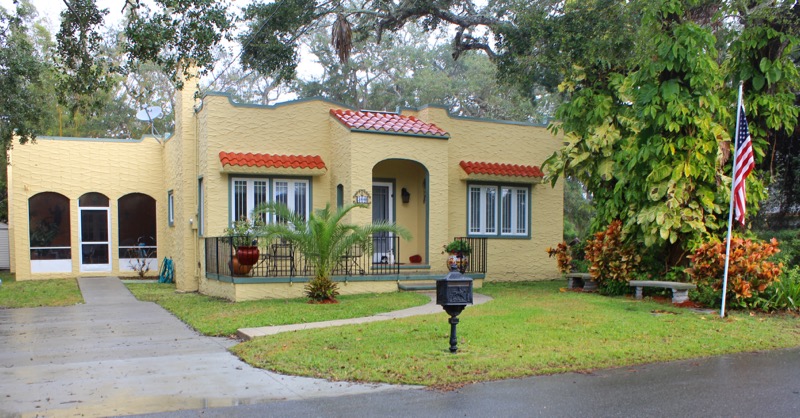 We have made our annual Winter trek to Florida this month.  We fell in love with New Smyrna Beach last year and were lucky to find this charming rental property for this year and, hopefully, for many years to come.  The house has a lot of character with two fireplaces and lots of room.  It is within walking distance to town and the beach.
The only down side so far has been the cold weather.  We have had freezing temperatures and have made use of both fireplaces.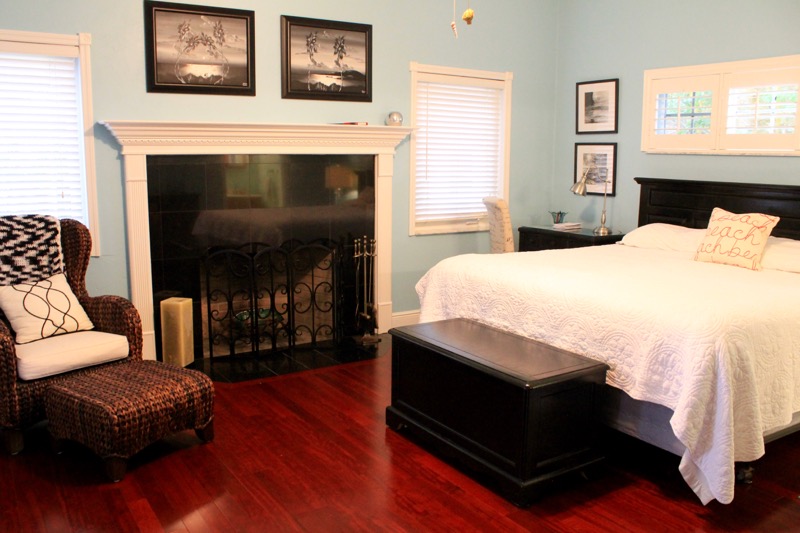 The fireplace in the Master Bedroom is wonderful and a cosy place to curl up with a good book.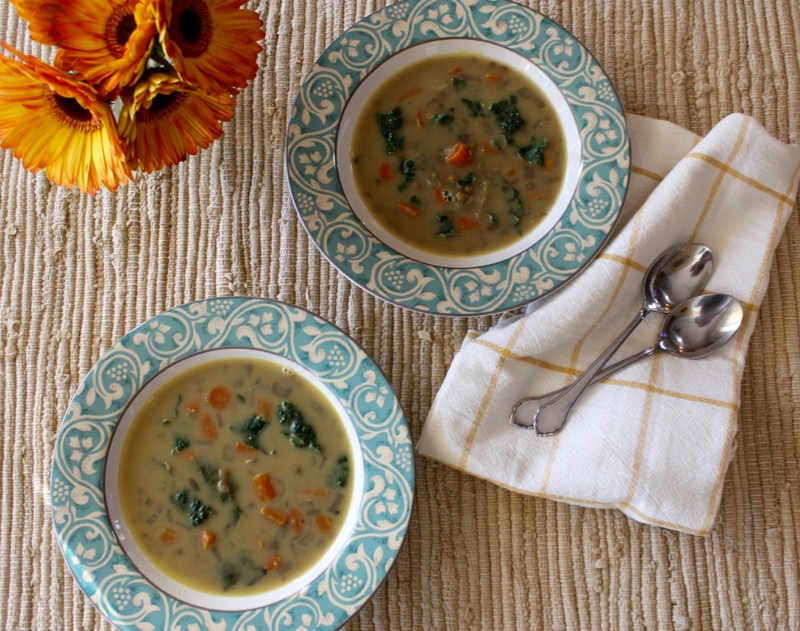 Another way to warm up is with this Slow Cooker Creamy Lentil Soup.  It was featured in the latest issue of Cooking Light Magazine and was part of a 3 day detox article for clean eating after the holidays.  We have stuck to the recipes and have felt better for it.  We've even lost a few pounds.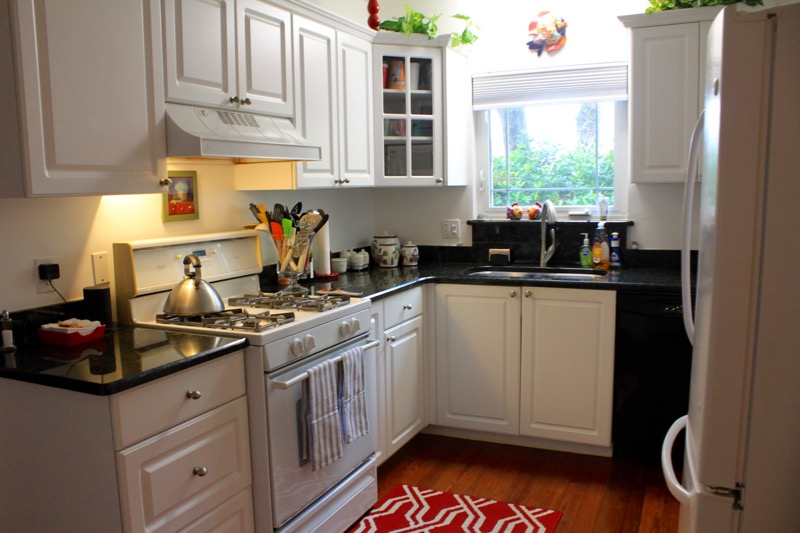 I am enjoying my new kitchen.  It has a gas stove, which I prefer, and every kind of pot, pan, casserole and gadget imaginable.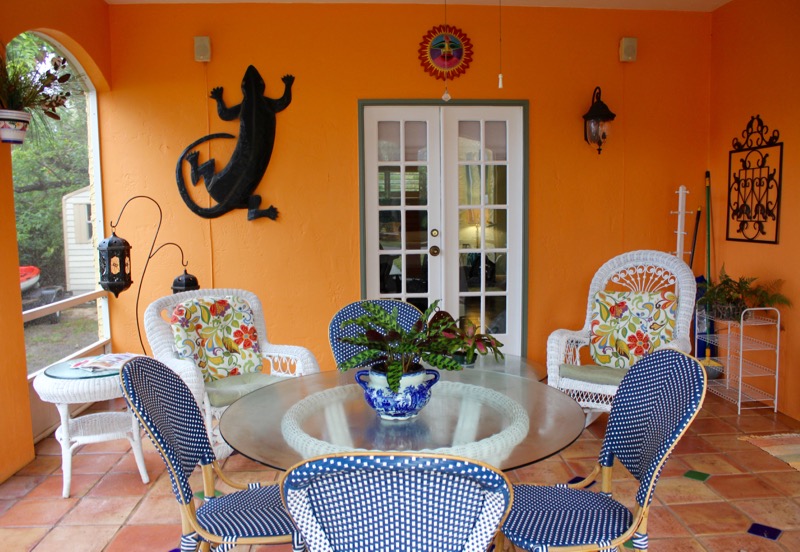 When the weather warms up, I am sure that we will enjoy this screened in porch.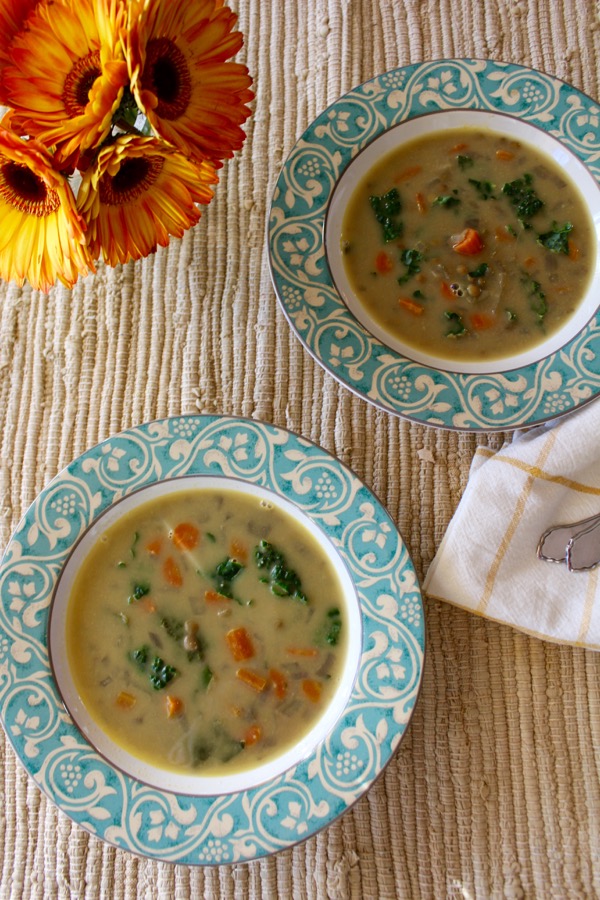 In the meantime, we will stay warm by the fire and eat warming soup.  The soup is made creamy by an infusion of pureed chickpeas.  I know it is probably colder where most of you are located, so let's hope the January thaw will make an early appearance.
SLOW COOKER CREAMY LENTIL SOUP (Cooking Light Magazine)
Cooking Spray
4 cups reduced-sodium vegetable broth
1 cup uncooked green lentils
1 cup chopped yellow onion
3/4 cup chopped carrots
2 tsp. ground cumin
1 tsp. kosher salt
1/2 tsp. freshly ground black pepper
5 thyme sprigs
4 cloves garlic, minced
1 (15-oz.) can unsalted chickpeas, rinsed and drained
3/4 cup water
2 Tbsp. olive oil
1 Tbsp. fresh lemon juice
2 cups thinly sliced lacinato kale
1/2 tsp. sherry or red wine vinegar
Coat a 5-6-quart slow cooker with cooking spray.  Place broth and next 8 ingredients (through garlic) in slow cooker; stir well.  Cover and cook on LOW 7 hours.
Process chickpeas, 3/4 cup water, oil, and lemon juice in a blender until smooth.  Add chickpea mixture and kale to slow cooker; stir well.  Cover and cook on LOW 30 minutes.  Stir in vinegar.
Servings 5, Calories 312.