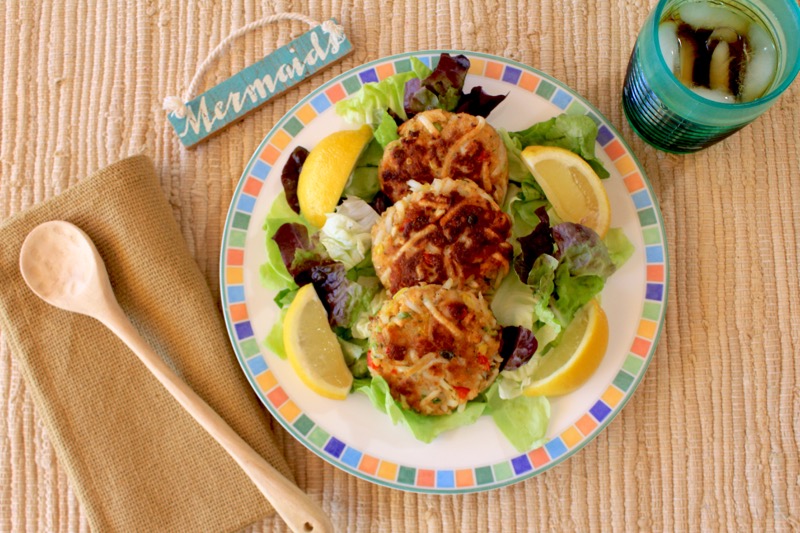 I'm embracing the Florida warmth, in spite of a string of several cool days.  We always gravitate toward seafood when we are here.  We have had fish soup, sautéed shrimp and salmon on the grill.  David found a recipe for these salmon cakes using canned salmon and Simply Potatoes Shredded Potatoes.  It is any easy recipe and made a delicious lunch one day.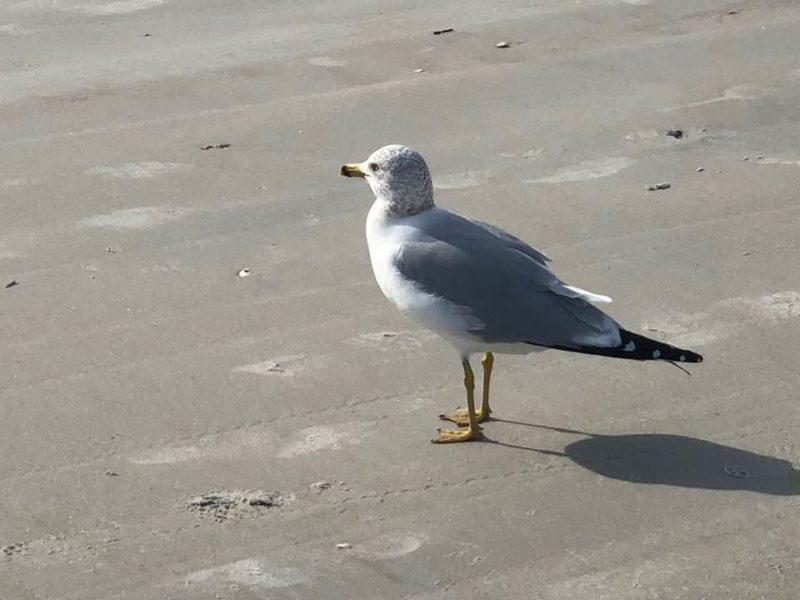 We had two gloriously warm days this week while our Daughter-In-Law's Mother, Darla, was visiting.  She shot this picture of a sea gull on the beach.  We soaked up several hours of beach time.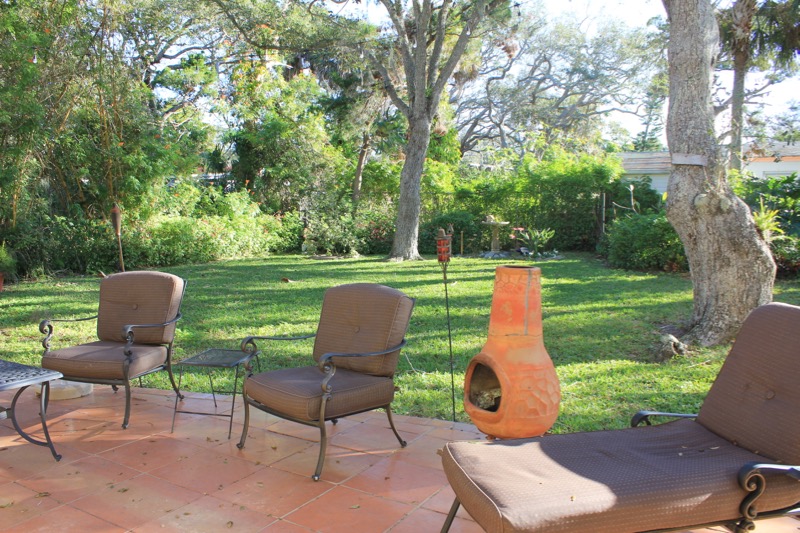 We are enjoying our side yard which is very large.  I'm looking forward to relaxing on the chaise with a good book.  Our rental property is perfect for us.  It is nice to be able to stroll into town for a meal at one of the fabulous restaurants, ride bicycles on our quiet streets or walk to the beach for some time in the sun.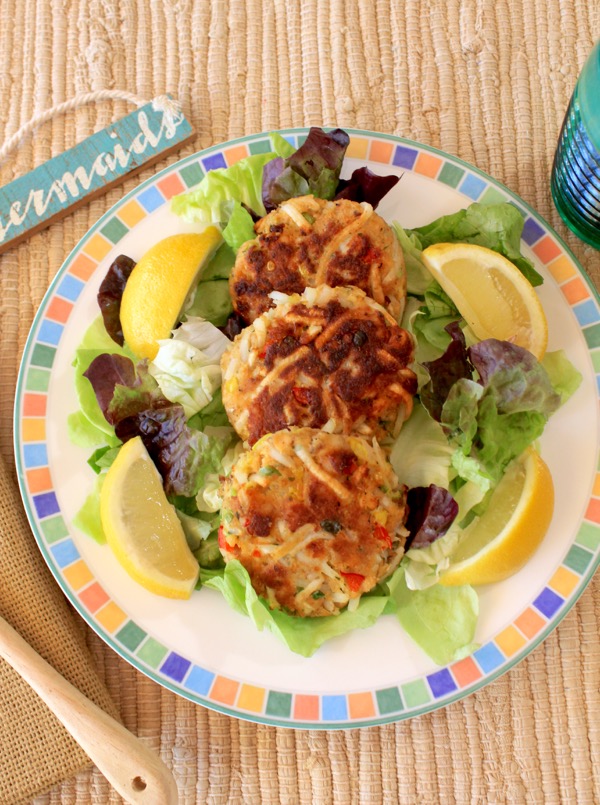 The recipe makes quite a few salmon cakes (12) so you can enjoy them for several days or halve the recipe.  We will be going to the New Smyrna Beach farmers' market this weekend so will be looking forward to local produce and fruit.  Strawberries will be coming out of Plant City soon, if the frost didn't interfere.
SHREDDED POTATO SALMON CAKES (All Recipes)
2 cups Simply Potatoes Shredded Potatoes
2 eggs
salt and pepper to taste
1 teaspoon Italian seasoning
1/2 pound cooked flaked salmon or a large can of salmon
3 green onions, chopped
2 tablespoons capers, drained
1 red bell pepper, seeded and chopped
3/4 cup chopped canned banana peppers
3/4 cup sliced fresh mushrooms (I left this out)
3/4 cup dry bread crumbs
1 cup oil for frying, or as needed
Directions
Place the potatoes in a large bowl. Beat the eggs with salt, pepper, and Italian seasoning, and mix with the potatoes. Mix in salmon, green onions, capers, red bell pepper, banana peppers, mushrooms and bread crumbs. Form into about 12 patties about 3/4 inch thick.
Heat 1/4 inch of oil in a large heavy skillet over medium-high heat. Fry the patties for about 3 minutes per side, or until golden brown. Drain on paper towels quickly before serving. Try to fry all the patties at one time, otherwise the mixture becomes stiff.