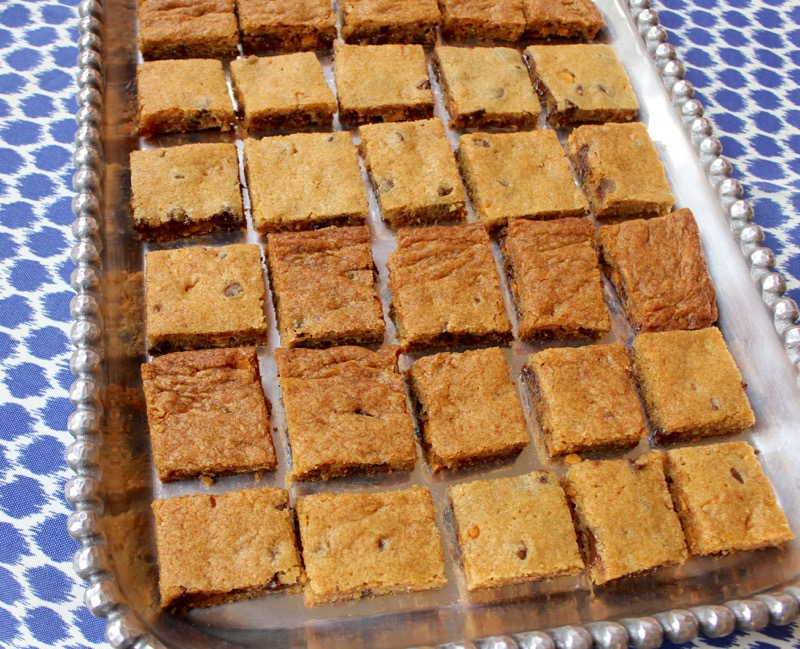 As a former school librarian, there is nothing more fascinating that visiting a local library in the town where I happen to be at the moment.  I recently got a visitor's card to the New Smyrna Beach Library and have since checked out over 12 books.  I am like a gourmand in a food emporium when visiting a library and this library delivered.  All of the latest cookbooks where available.  Both David Leibovitz's books,  My Paris Kitchen and L'Appart were on the shelves.  I also found Ottolenghi; The Cookbook by Yotam Ottolenghi and Sami Tamimi.
On a lighter note, I starting reading a culinary fiction series.  Katherine Hall Page is the author of the Faith Fairchild books about a caterer with the business "Have Faith in your Kitchen" who is also married to a minister.  She cooks up delicious food while solving mysteries and dealing with the challenges of being a minister's wife.  In the book, The Body in the Attic, Faith and her husband make a temporary move to Boston where he is an interim Divinity Professor at Harvard.  I love the play on words of these Harvard Squares.  This is basically a bar cookie and allows you to make 48 cookies in one batch.  A great idea for a caterer or anyone not wanting to deal with batch after batch of cookies.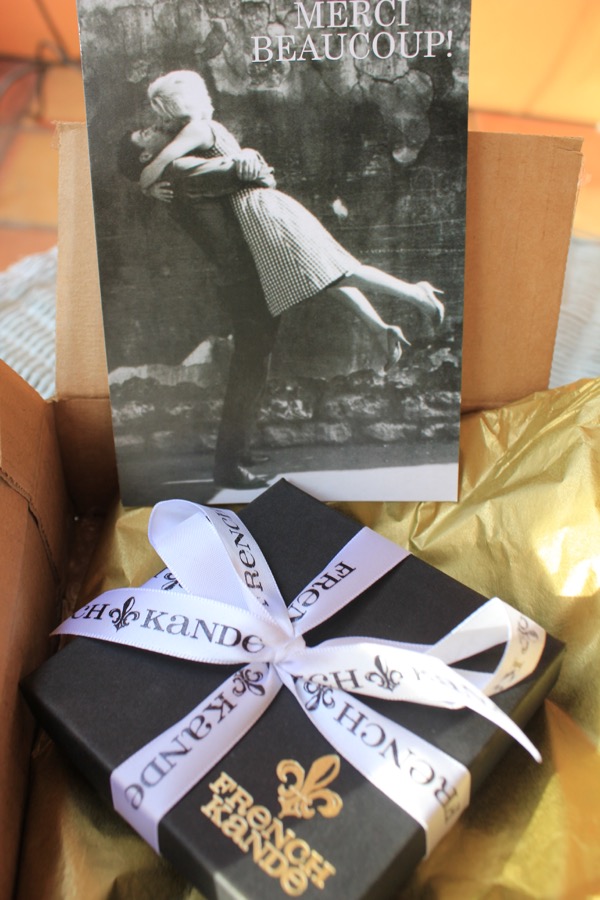 I received a very special Valentine's present this year.  I have been admiring the French Kande line of jewelry for a long time.  David gave me this necklace, although mine has a different Medallion.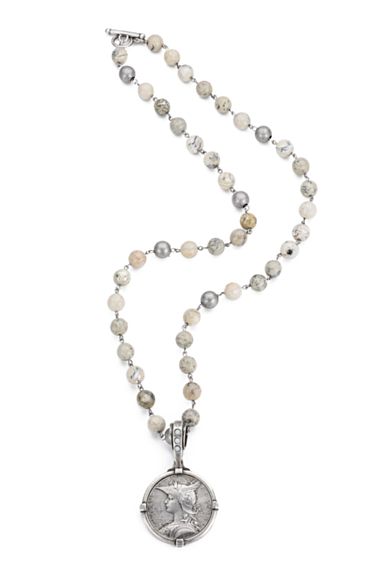 The designer, Kande, found French Medallions at a Paris Flea Market years ago and became inspired to create beautiful jewelry with them.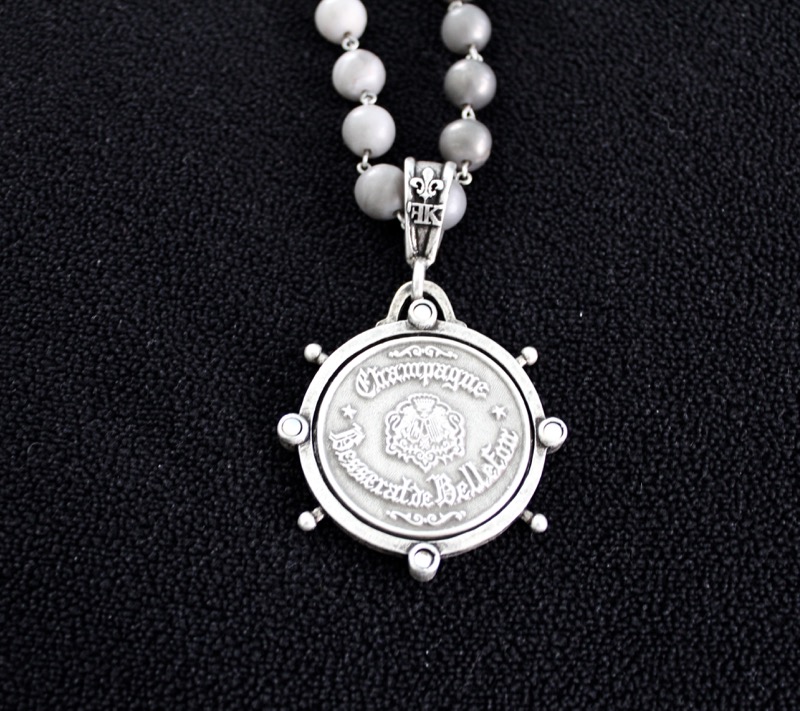 My medallion is a  Silver Champagne medallion from the  Champagne region of France.  I love it.
Give the Harvard Squares a try.  I used a combination of chocolate chips and butterscotch chips.  The next time I would cut down or eliminate the butterscotch chips.  They overpowered the flavor profile.
HARVARD SQUARES
1 cup softened unsalted butter
3/4 cup firmly packed brown sugar
3/4 cup white sugar
2 large eggs
1/2 tsp. vanilla
2 1/4 cups flour
1 tsp. baking soda
1/2 tsp. salt
1 cup chocolate chips
1 cup peanut butter chips or butterscotch chips (See above comment)
Preheat the oven to 350 degrees F.  Cream the butter, then add the sugars and beat until fluffy.  Add the eggs and vanilla, mixing well.  Combine the flour, baking soda, and salt, then add to the batter.  Combine the chocolate chips and other chips.  Stir them into the batter.
Spread the batter evenly into a well-greased jelly-roll pan (approximately 15 1/2 inches by 10 1/2 inches).
Bake in the oven until golden brown, 25 to 30 minutes.  Cool in the pan, then cut into squares.  Makes 48 squares.