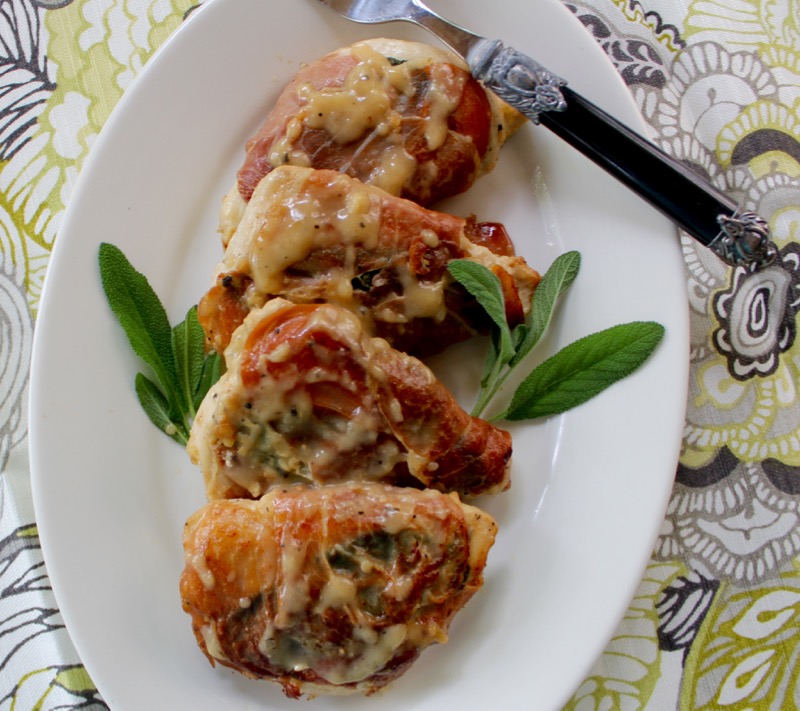 In my previous post I mentioned the beautiful large sage leaves in my herb containers.  Some of the leaves were large enough to almost cover the tops of my chicken breasts.  They are hard to see in the above photo, but were a perfect layer to the prosciutto wrapped chicken breasts.  Saltimbocca is an Italian dish that is most often made with veal.  But it is easily adapted to thin chicken breasts.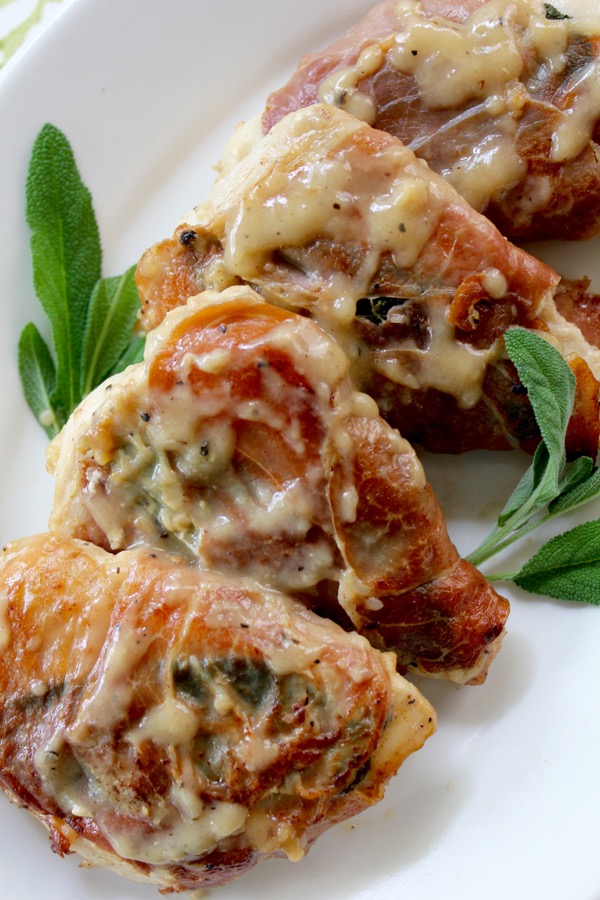 The chicken saltimbocca makes an impressive company meal.  The lemony sauce adds moisture and a bright flavor to counterbalance the earthy sage and the salty prosciutto.
Happy Memorial Day Weekend to everyone.  Thinking of my Dad who was a Marine hero on Guadalcanal Island during World War II.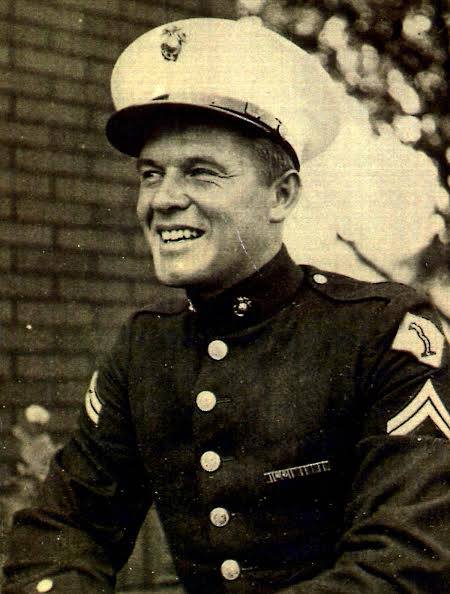 Never forgotten.
CHICKEN SALTIMBOCCA
4 (4 oz.) chicken cutlets
⅛ tsp salt
4 to 8 fresh sage leaves, depending on size
4 very thinly slices of prosciutto.  I bought a 3 oz pkg. in the Deli
4 tsp extra-virgin olive oil, divided
⅓ cup reduced sodium chicken broth
¼ cup fresh lemon juice (juice of approx.1 large lemon)
½ tsp cornstarch
4 lemon wedges (optional)
Sprinkle salt on each chicken cutlet evenly. Place sage leaves on top of each cutlet. Wrap each cutlet with prosciutto slices to keep sage leaves in place.
In a small bowl combine chicken broth, lemon juice and ½ tsp cornstarch. Whisk until smooth.
Over medium heat heat a large skillet. Add 1 Tbsp olive oil to pan and swirl to coat. Place chicken in skillet and cook for 2 minutes. Flip chicken and cook for an additional 2 minutes. Remove chicken from pan and place on a platter (keep warm).
Re-whisk cornstarch mixture and add to remaining 1 Tsp. oil in a pan, bring to a boil, stirring constantly. Cook until sauce is slightly thickened (approx. 1 min.) stirring constantly. Spoon sauce over chicken. Serve with lemon wedges ,if desired.