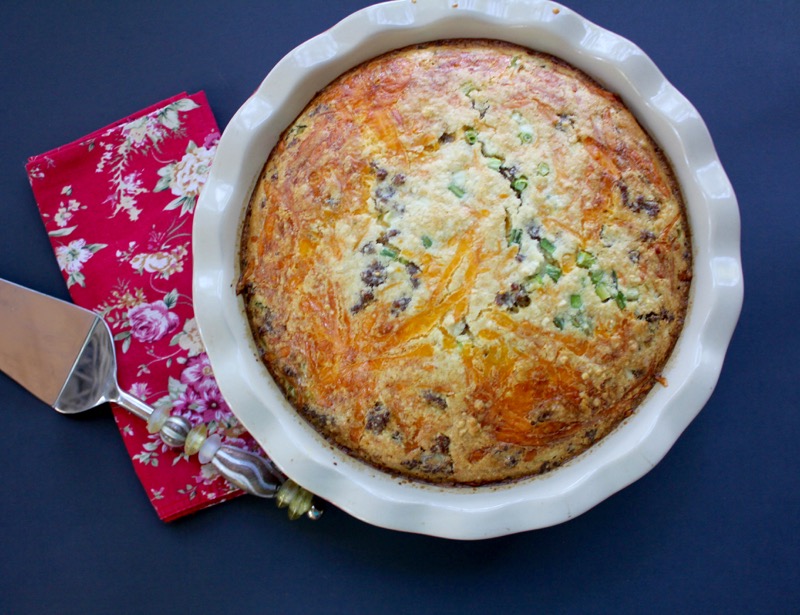 This is my 4th of July quiche recipe.  Our annual family celebration will take place at the lake.  Since we will have 16 people staying at the cottage, I love to search out recipes that are easy and will feed a crowd.  I plan to make two of these deep dish quiches.  In place of a crust the filling includes Bisquick, which gives it more of a biscuit consistency.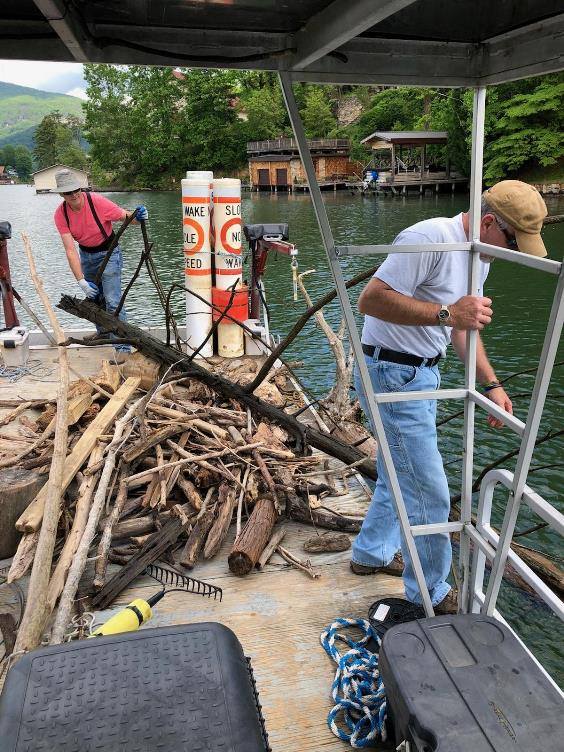 We are hoping that the lake will be back to normal by then.  After two weeks of rain, the effects of Alberto, and the flooding, the lake became clogged with debris of all kinds including large tree branches.  The town has been amazing in the clean-up efforts.  Thanks to Esther for this photo.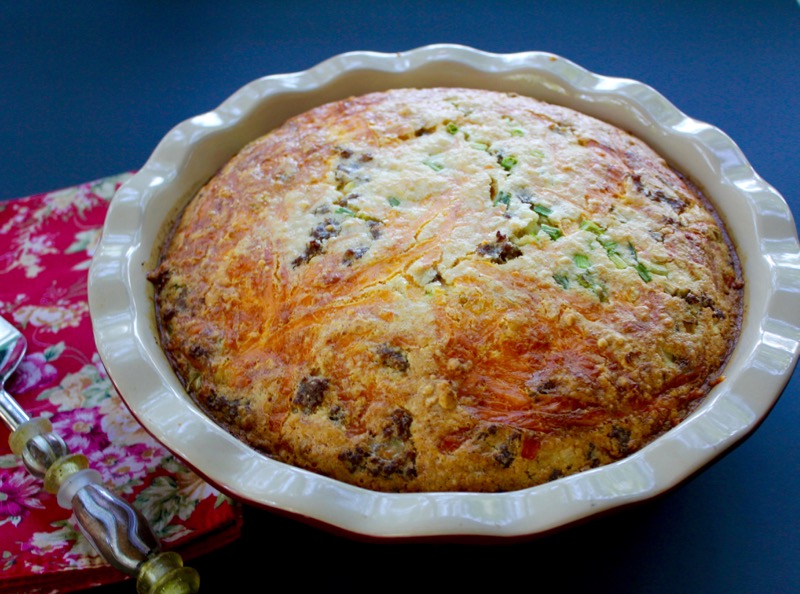 The sausage, cheddar and green onions are a tasty start to this dish, but you could substitute many other ingredients.  Mine took longer to set in the middle than the 45 minutes specified.  You could also try this in a 9″ x 13″ baking dish with a shorter baking time.  We are looking forward to the 4th of July celebration.
SAUSAGE QUICHE
1 16-0z. pkg. of Pork Sausage, cooked and drained (Can do ahead of time)
4 green onions, chopped
1 cup shredded cheddar cheese
4 eggs
2 cups half-and-half or milk
1 cup all-purpose baking mix (Bisquick)
Preheat oven to 400 degrees F.  Place sausage in lightly greased 2-quart round casserole dish.  Top with onions and cheese.
Beat eggs, half-and-half and baking mix with wire whisk until well blended.  Pour over cheese and sausage.
Bake for 45 minutes to 60 minutes or until knife inserted in center comes out clean.  Cool 5 minutes.  Cut into 8 wedges and serve.