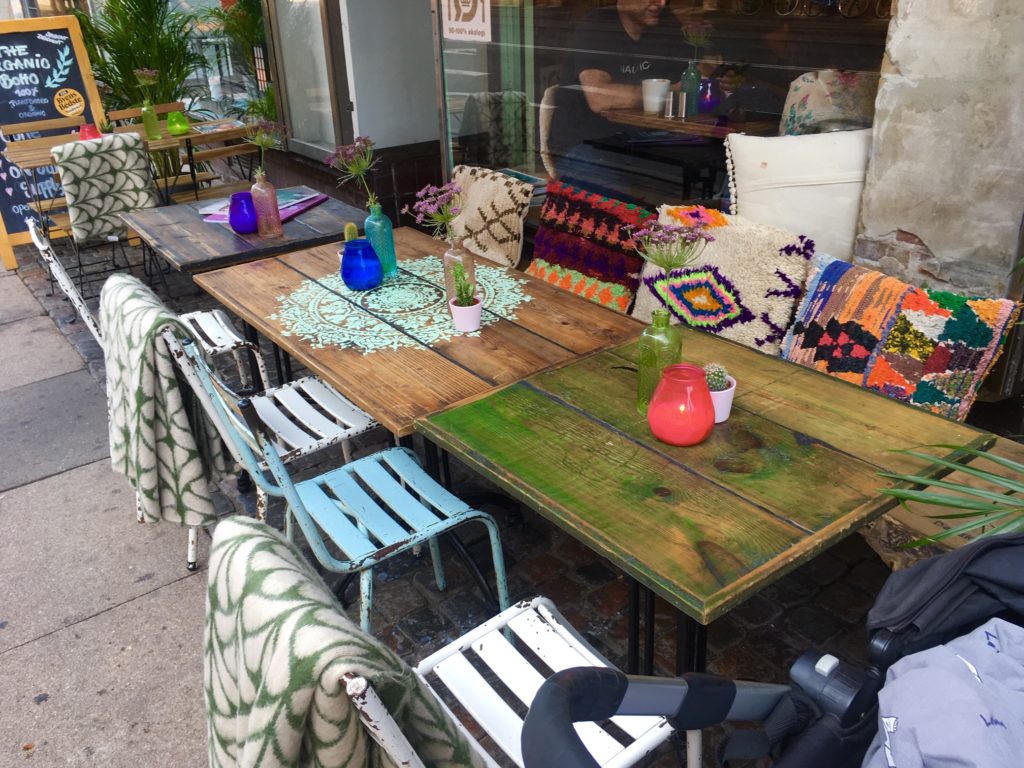 Hygge.  However you pronounce it (Hooga, Hhyooguh, or Heurgh), what is important is what it feels like.  It is all about feelings of intimacy, cosiness of the soul and taking pleasure in the moment.  It is the Danish way to live well.  The Scandinavian inhabitants have been designated the happiest people in the world.  The word Hygge expresses all that makes life happy.  The above scene captures the elements of hygge well; the warmth of throws, the texture and comfort of pillows, flowers, candles and the close intimacy of a welcoming table.  Keep in mind, this was just at a humble cafe on a quiet street.  Imagine what it would be like in a Scandinavian home.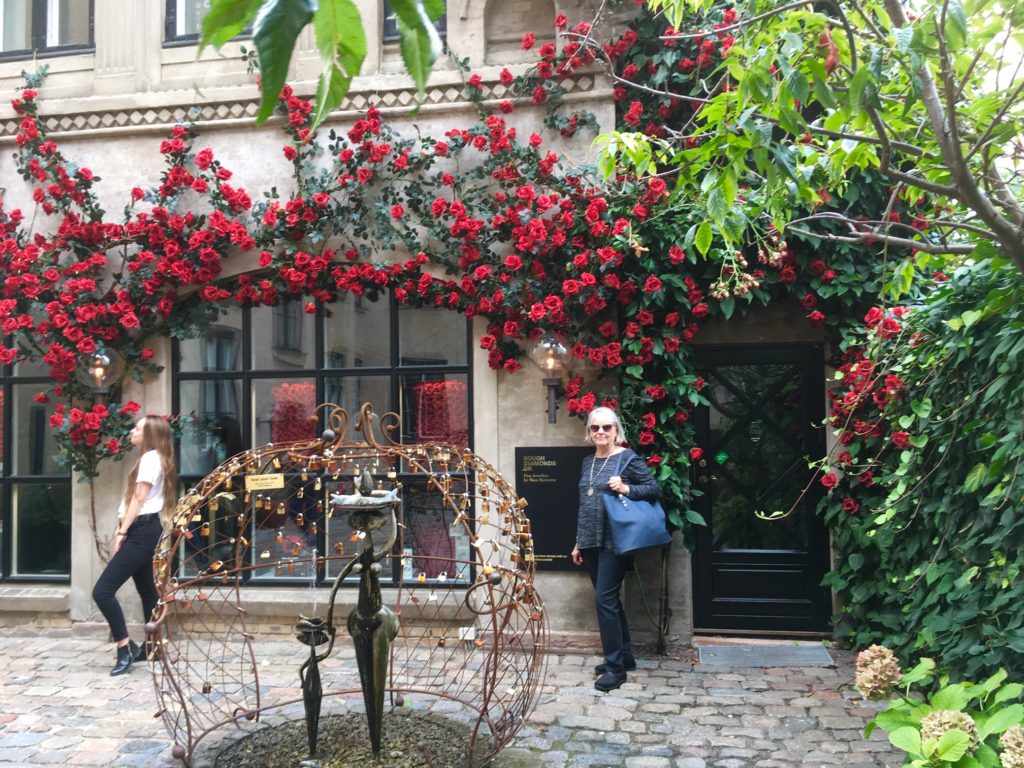 All over Copenhagen beauty abounds.  In spite of long dark winters, people manage to fill the warmer months with flowers and a buoyant attitude.  Bicycle lanes line every major and minor street and riders are given priority.  There are more bicycles in Copenhagen than cars.  We saw people of all ages two-wheeling their way through town.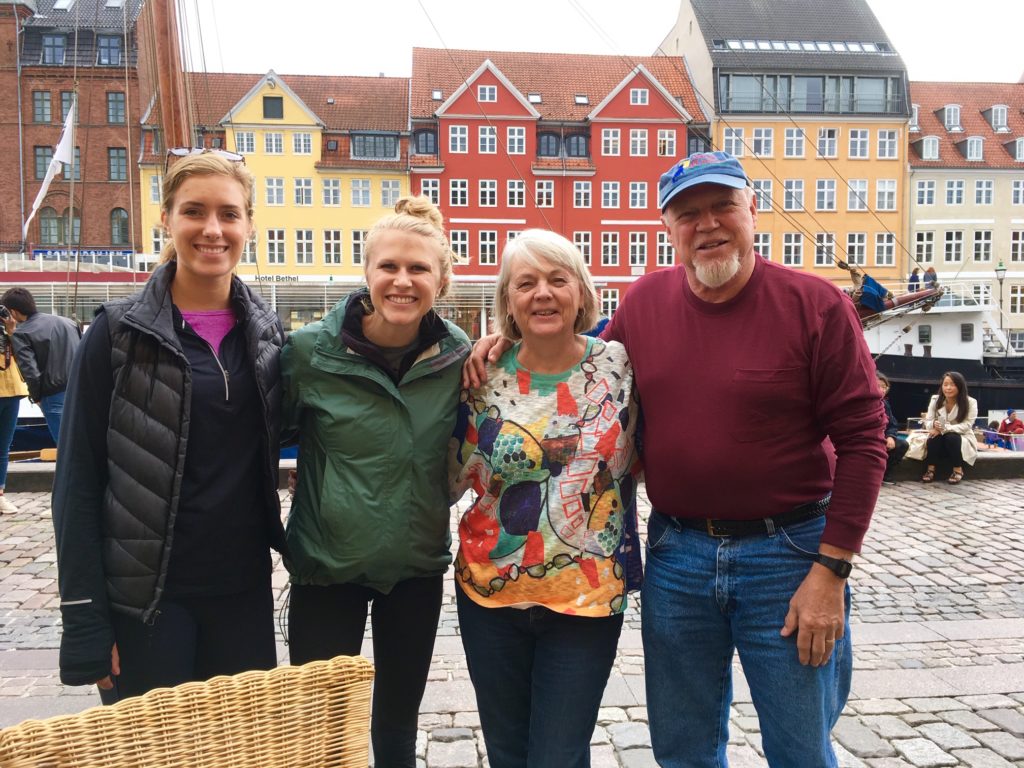 We shared a riverfront lunch table with two lovely young ladies from Ann Arbor, Michigan, our home state.  They had just arrived from Iceland sans luggage and were in a funk about it.  It pleased me so much that after a pleasant time with them, they thanked us for lightening their mood and we exchanged phone numbers.  We kept track of them in their travels.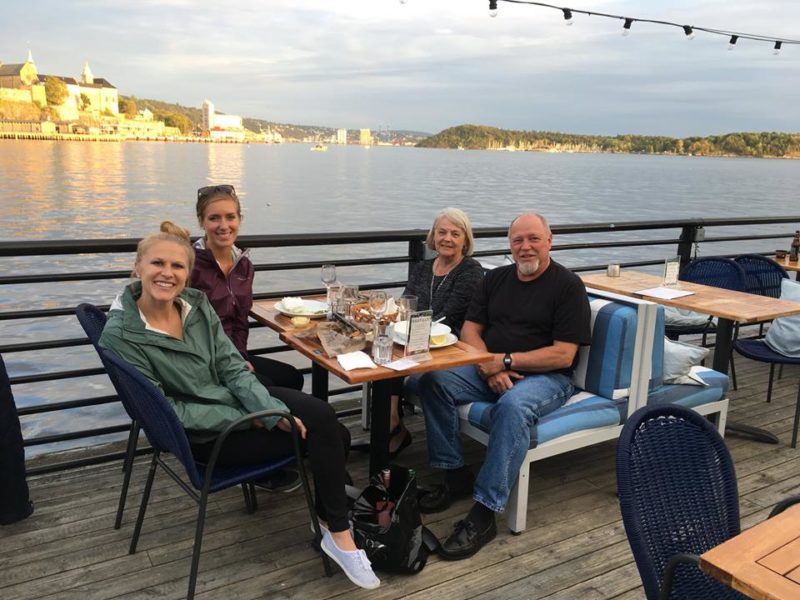 We reconnected in Oslo, Norway and had dinner with them.  They never did find their luggage until the end of the trip but managed to have fun with less "baggage" anyway.  A friendship was forged.  "The art of hygge is the art of expanding your comfort zone to include other people". From "The Little Book of Hygge; The Danish Way to Live Well".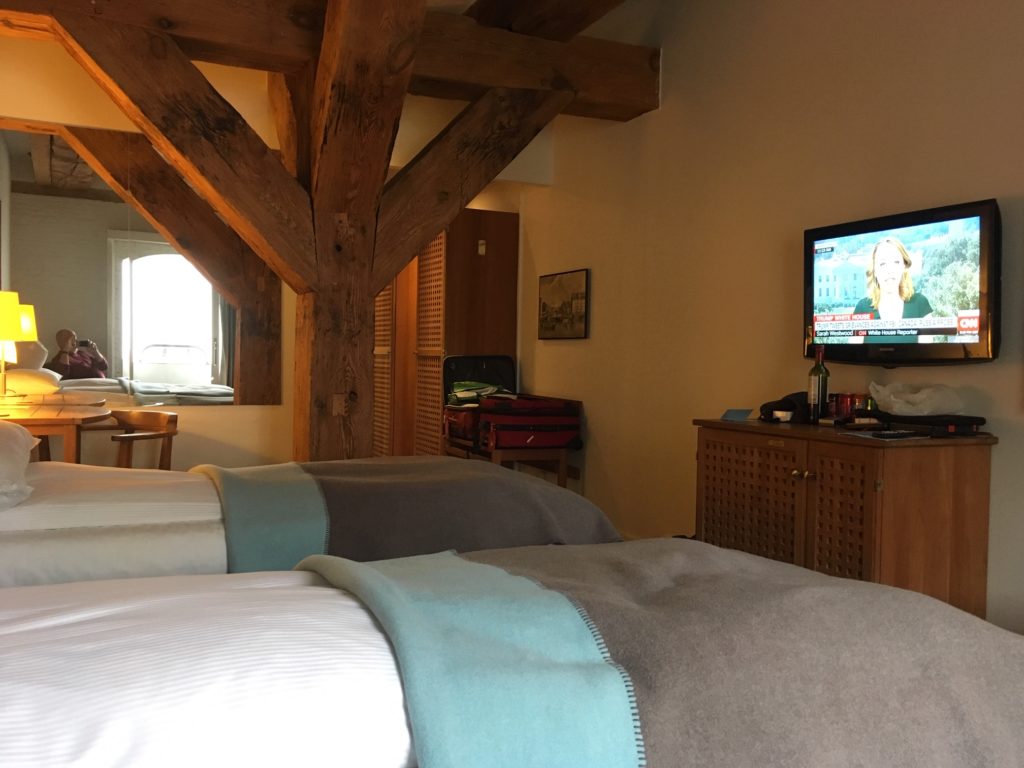 Even our hotel in Copenhagen, The Admiral, was cozy with wood posts and beams and soft bed linens.  Hygge even has a dictionary of sorts.  Hyggerbukser means "That one pair of pants you would never wear in public but are so comfortable that they are likely to be, secretly, your favorites." Hyggerkrog means "The nook of a kitchen or living room where one can sit and have a hyggerlig time.  But my favorite is Hyggesnak; "Chit-chat or cosy conversation that doesn't touch on controversial issues."  Seems appropriate to our times.  There will be more of our trip in future posts which includes Norway, Sweden, Finland and Estonia.
I apologize for being gone for so long. It has been a busy summer.  Time has slipped by too quickly.  But I am back and looking forward to hearing from all of you.