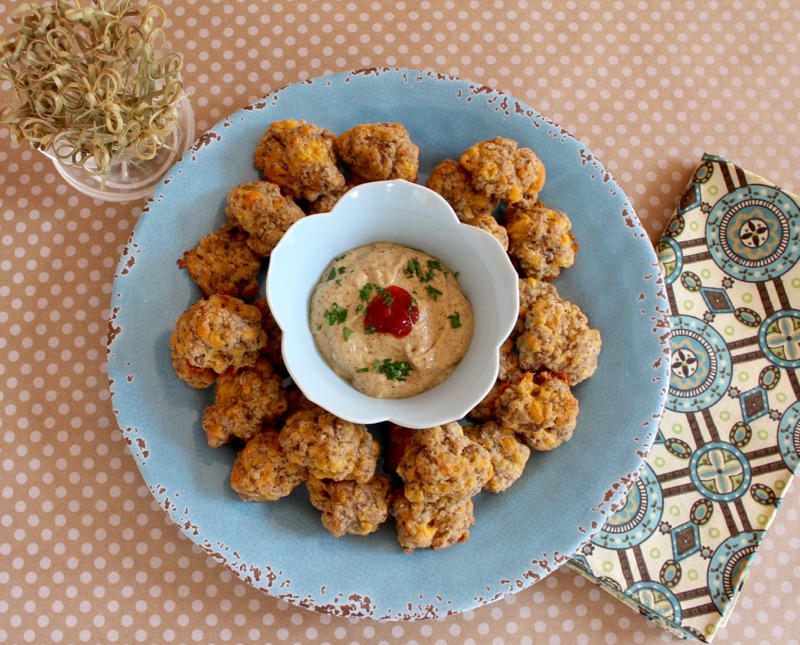 With the Super Bowl approaching, I wanted to make an appetizer that my husband would enjoy on his low Carb diet.  Over Christmas I made sausage cheese balls the way most people make them with Bisquick, sausage and cheese.  We both love this old standby.  I decided to experiment with lessoning the carbs by using almond flour.  But almond flour does not have a leavening agent like Bisquick.  After several attempts, I settled on a combination of almond flour, baking powder and Bisquick.  I halved the amount of Bisquick and combined the baking powder with the almond flour for the other half of the dry ingredients.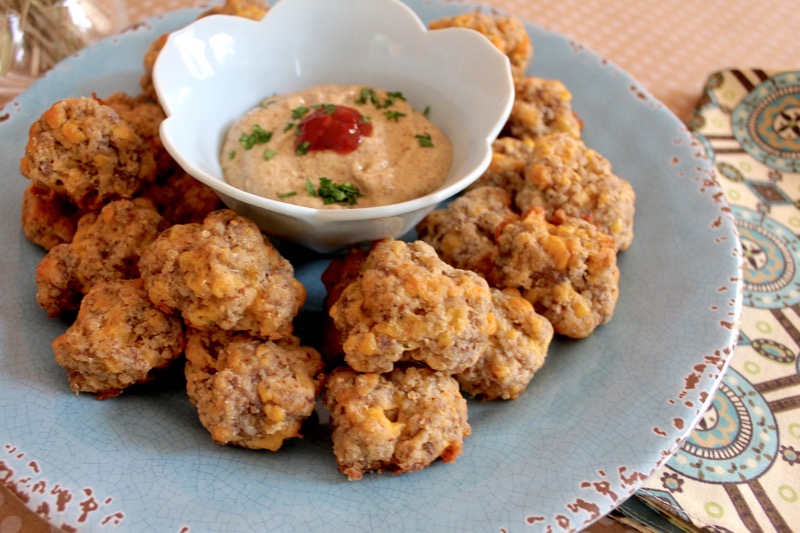 I loved the results.  Another tip for mixing the ingredients is to bring the grated cheese and sausage to room temperature before mixing them together.  Then add the dry ingredients.  All of this should be done by hand.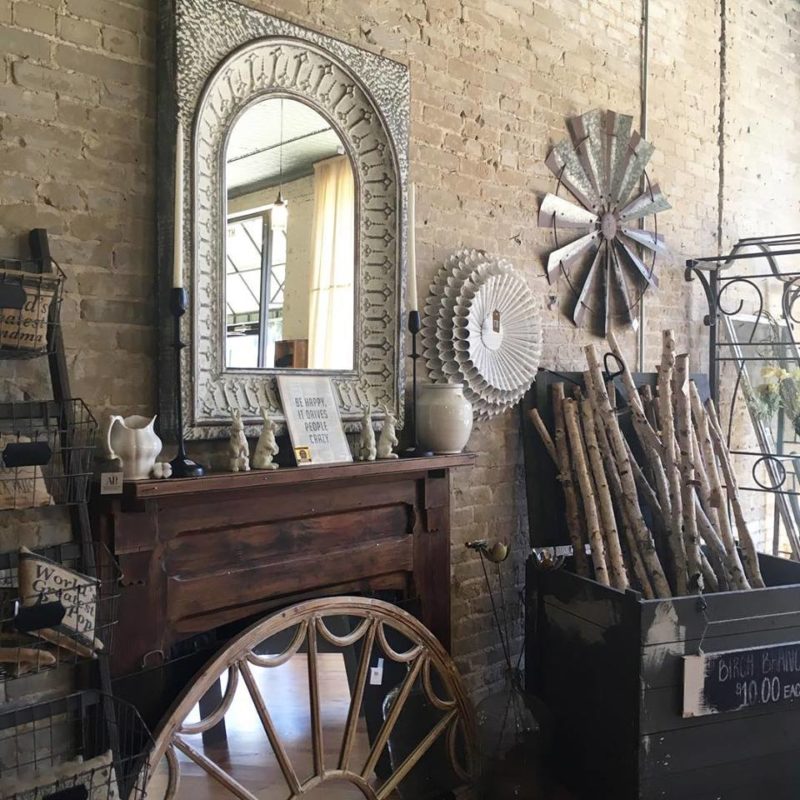 A friend and I spent a day in DeLand, Florida, a small inland community about 20 miles from New Smyrna Beach.  It is a vibrant community with lots of shops and restaurants.  One of my favorite shops is Anna Bananas. The subheading of the shop is Recycled, Repurposed and Reclaimed.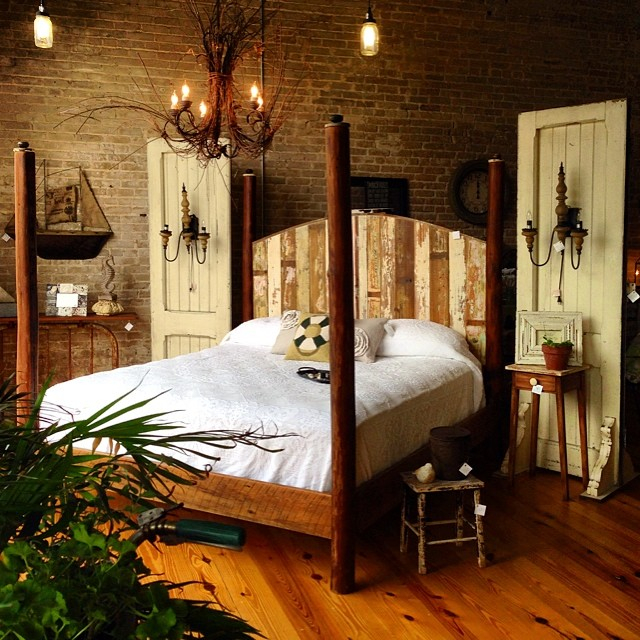 The owners build furniture using antique elements and creative uses of old wood.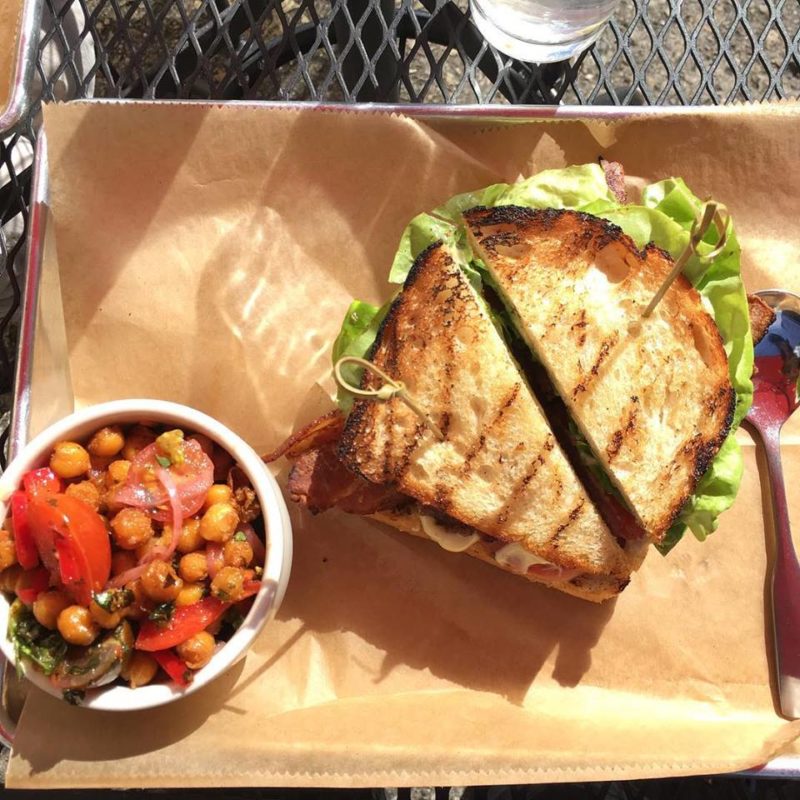 We had lunch al fresco at a delightful restaurant (BakeChop) in a spiffed up alley.  It was a warm and sunny day; one of few that we have had in Florida lately.   The BLT on sourdough bread was great, but the chickpea salad with Brussel sprout leaves, tomatoes and red onions was a real winner.  The chickpeas were crispy and the dressing light.  I will have to experiment with duplicating this take on three bean salad.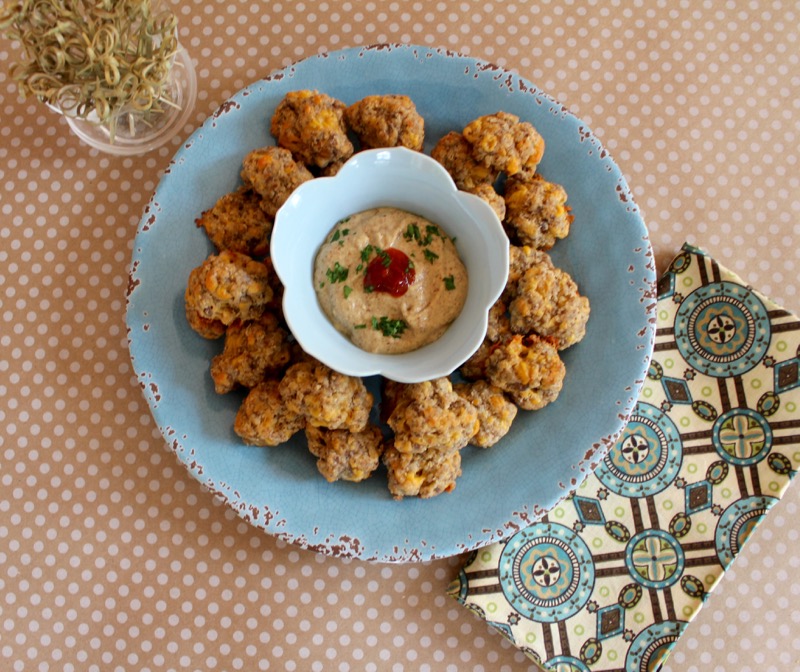 Enjoy the Super Bowl.  Hope you give this adaptation of Sausage Cheese Balls a try.
SAUSAGE CHEESE BALLS (LOWER CARB)
1 Pound Breakfast Sausage (Hot or Mild or a combination)
8 Oz. Sharp Cheddar Cheese
1 cup Bisquick Baking Mix
1 cup Almond Flour
1/2 teaspoon Baking Powder
Grate the cheese into a large bowl and bring to room temperature.  At the same time, bring the sausage to room temperature.
While cheese and sausage are resting, combine the Bisquick, almond flour and baking powder in a small bowl.
With your hands, combine the cheese and sausage until well blended.  Add the dry ingredients and roll and squeeze until the flour is fully combined with the cheese mixture.
Preheat oven to 375 degrees.  Line baking sheet with parchment paper or use a non-stick baking sheet.
Form mixture into about 1 inch balls and line baking sheet with them.  I can get 24 balls unto the pan.  The recipe makes about 48 balls.
Bake for 15-17 minutes.