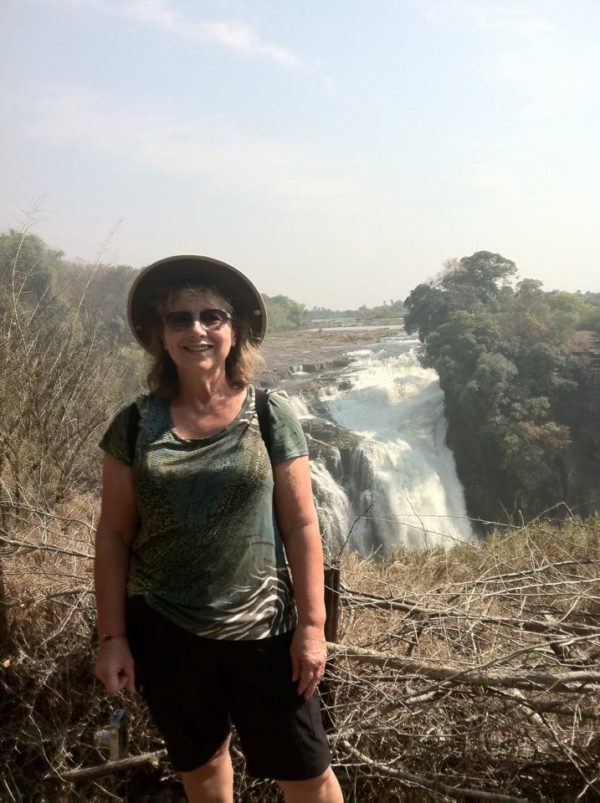 I should not be the one to write this tribute to Carol.  She had so many friends who would have been the ones to do her life honors. But I feel a need to express my admiration.  I'm sure her friends will have much more to say in their own words.
For a very short time (2 weeks recently) we finally got to know Carol and Larry here in New Smyrna Beach where we all stay for the Winter.  We live in Lake Lure and Carol and Larry owned a Bed and Breakfast in our adjoining town of Chimney Rock. Because they were so busy with their very successful business, they had little time to make friends in our community.  Carol was a breakfast genius cook for the bed and breakfast and a marketing maven for their shop.  In spite of her busy schedule, she made friends with a close group of women.  I wish I had been one of them.
When we came to New Smyrna Beach for the winter, Larry and Carol invited us for a boat ride on the Indian River with them.  It was a warm day and a lovely time.  Carol was fighting cancer, but feeling strong. I was immediately drawn to her sweet personality. Unfortunately cancer took her quickly.
My mind is full of regrets. So many times we keep to ourselves instead of reaching out to friends and neighbors. We have so much to lose by not getting to know those around us.  I missed getting to know a genuine angel.
The last time I saw her in the hospital she said "I love you". Her spirit was inclusive and kind.  My heart goes out to you Larry. Carol cannot be replaced.