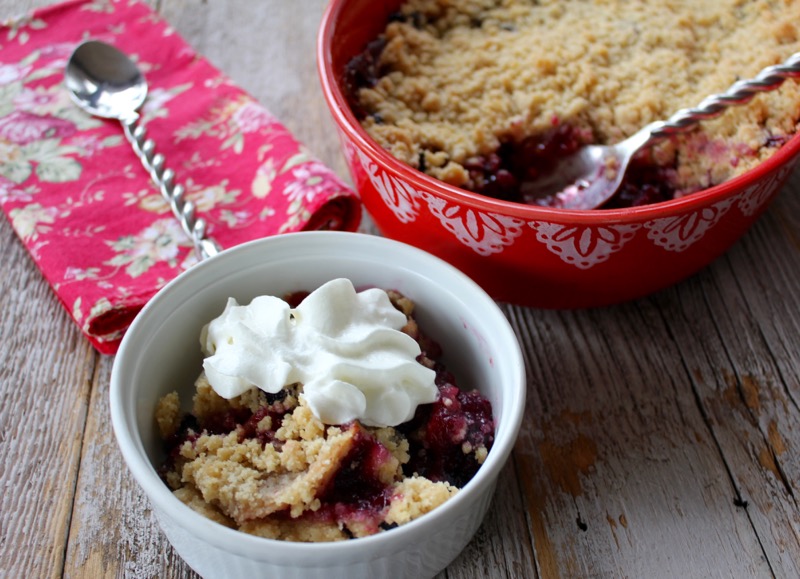 Simple desserts are appreciated on busy Spring days when cleaning chores are the focus.  We rarely eat desserts anymore, but I wanted to try a new approach by combining apples and blueberries with an uncomplicated topping.  I justified it as an experiment and a blog post.  After all, not everyone is avoiding sweets.  I did it for all of you.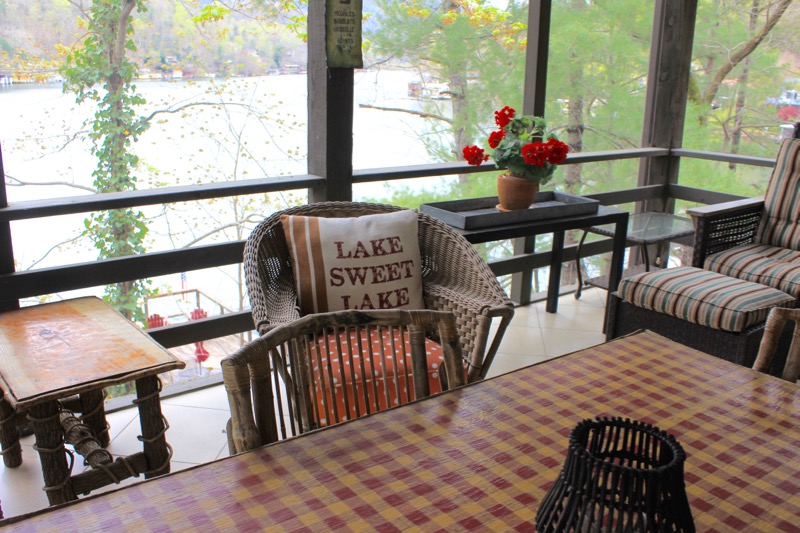 The cottage on the lake survived our three months absence.  We put the porch back together with pillows and a clean sweep.  The dogwoods are blooming but the pollen has not yet coated everything with a yellow powder.  The lake is clear and at full pond.  It is good to be home.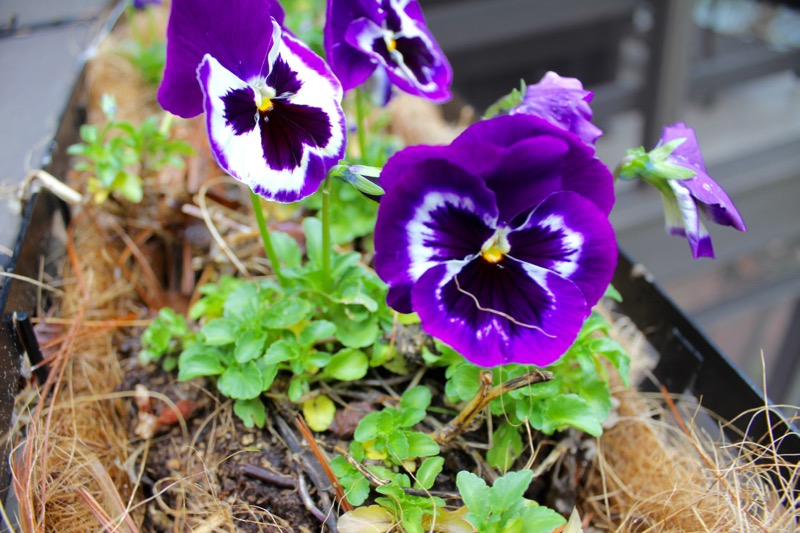 The flower and herb containers need a good cleaning but the pansies survived the winter.  There is still much to do, but working in the dirt is just part of the spring clean-up.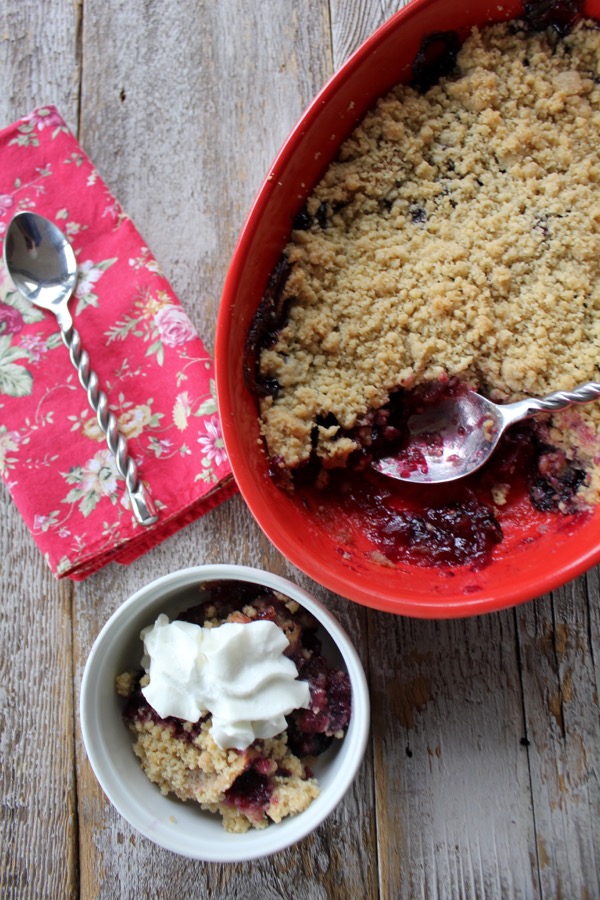 I was pleased with the way this dish came together.  The fruit mixture is combined in one big bowl, placed in a casserole and baked for awhile on its own.  The crumble is a simple mixture of flour, sugar and butter.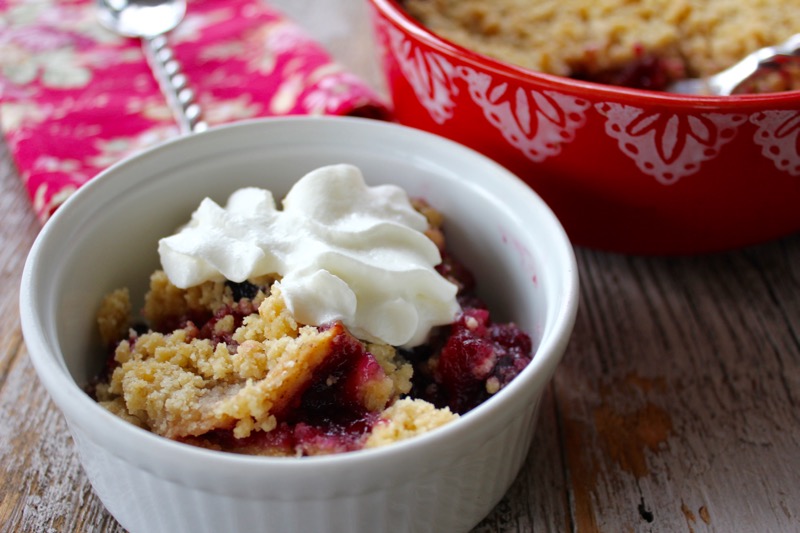 Serve with ice cream of whipped cream.  Happy Spring!
APPLE-BLUEBERRY CRUMBLE
3 cups blueberries
1 pound Granny Smith apples ( 2 medium ), peeled, cored and sliced
3/4 cup sugar
1 tsp cinnamon
6 tbls orange juice (Juice of one orange)
3 tbls cornstarch
1 cup all purpose flour
1/4 cup brown sugar
1/4 cup sugar
1/2 cup chilled butter, cut into small pieces
Preheat oven to 375 degrees F.  Lightly butter an 8″ x 8″ baking dish.
Combine the fruit with the sugar and cinnamon in a large bowl.  Mix the cornstarch with the orange juice and add to the bowl.  Mix everything together and dump into the baking dish.  Bake for about 45 minutes.
Meanwhile prepare topping.  Mix flour and sugars in medium bowl.  Add the butter.  Rub in with your fingertips until mixture forms coarse crumbs.  Sprinkle over fruit. and bake until fruit is tender and bubbling and topping is crisp, approximately 35 more minutes.  Best served warm.