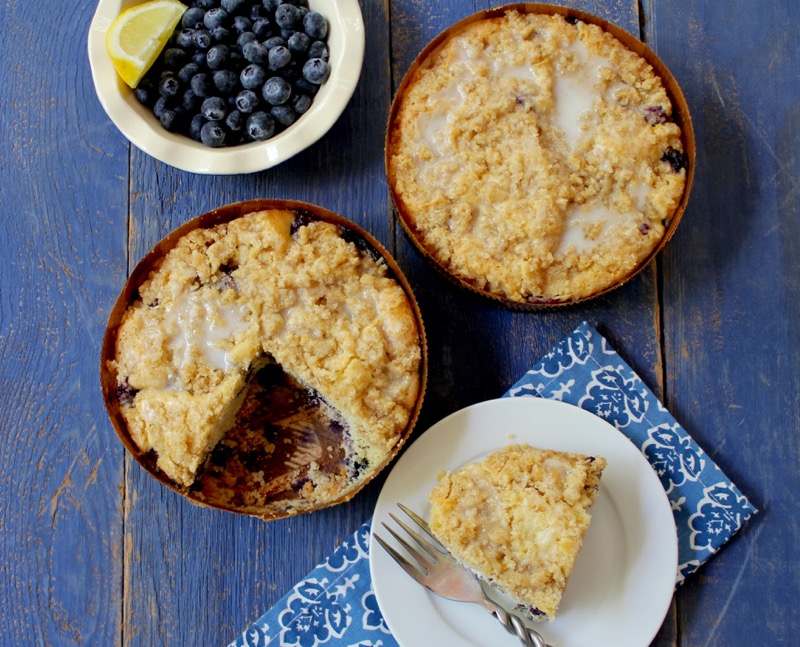 So many blueberries.  I have an abundance.  I wish I could say that I picked them or got them from a farmer, but they were for sale at my local supermarket for $1.88 a pint.  I have plans for future dishes, but the first one I made was this Lemon Blueberry Coffee Cake.  I divided the batter between three 6 inch paper disposable liners; one to eat now, one in the freezer and one to share with a friend.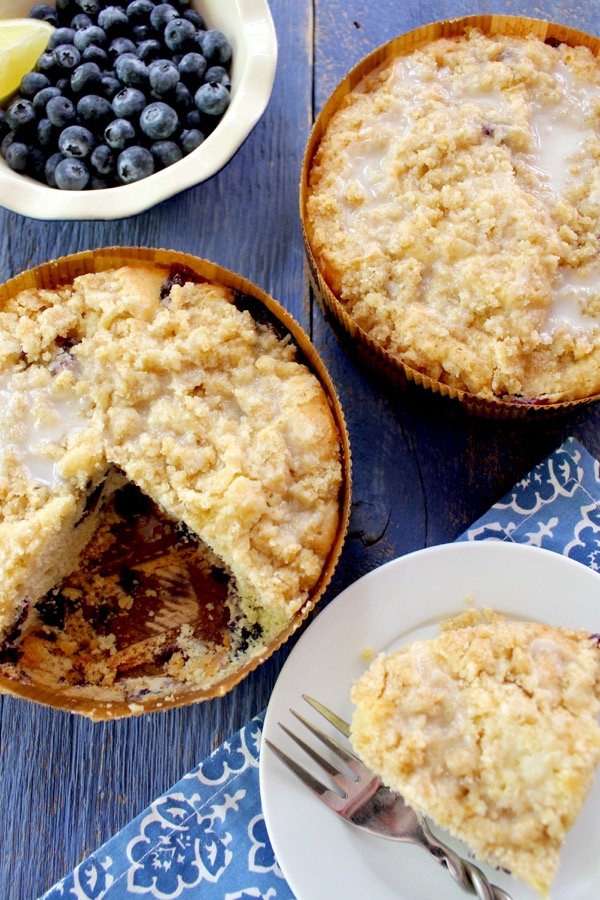 I love this recipe because of the thick batter that doesn't allow the blueberries to sink to the bottom, the rich buttery flavor and the lightness created by the lemon zest.  The crumble topping and the lemony powdered sugar glaze enhances it all.  Perfect for breakfast with a strong cup of coffee on the deck or boathouse.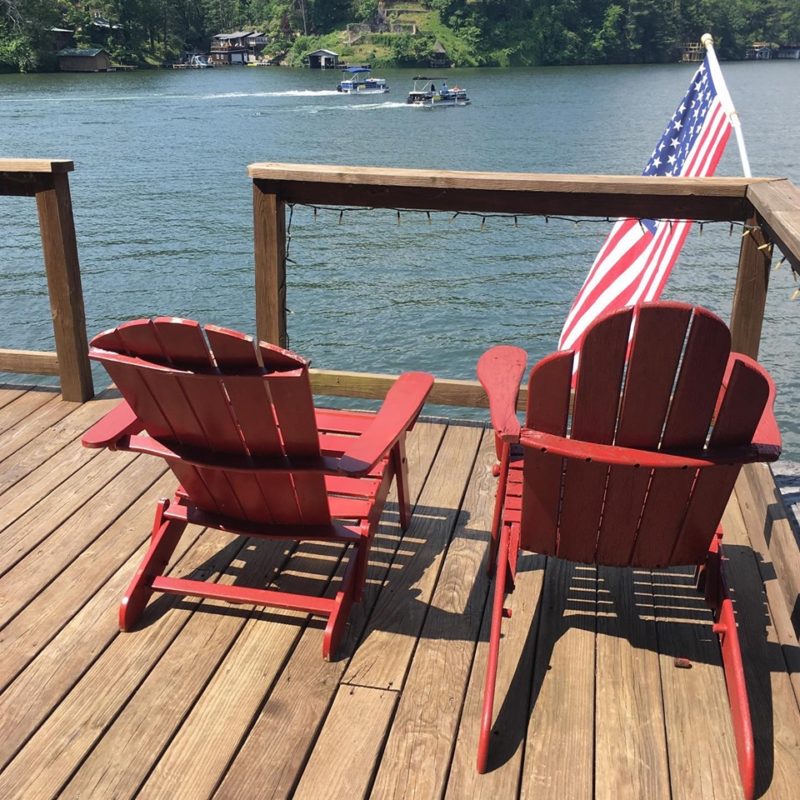 Our lake is transitioning from Spring to Summer with more boats in the water, music in the air and laughter filtering out of newly re-opened lakefront cottages.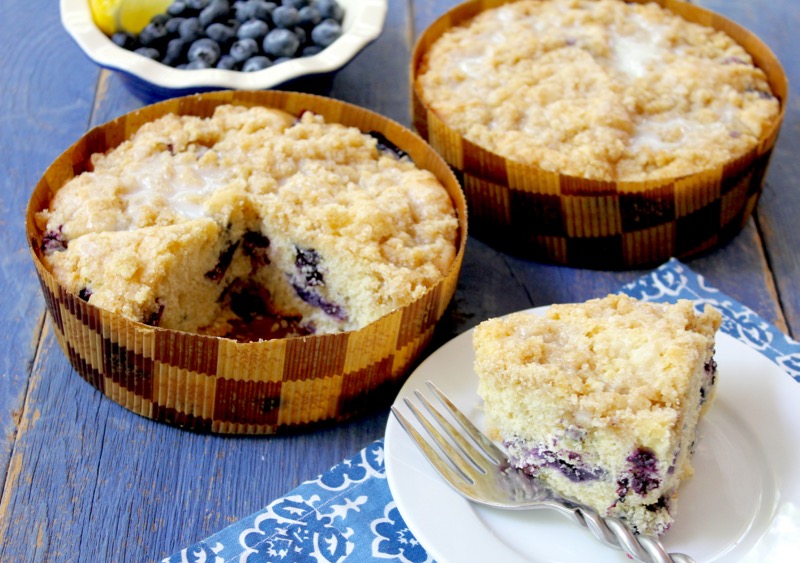 This recipe is originally baked in a 9-inch springform pan but is easily adaptable to a 8 or 9 inch square baking pan. In my case, I had the three disposable 6-inch liners.  Here is something similar.   We are looking forward to the Memorial Day Weekend.  Let the summer begin.
LEMON BLUEBERRY COFFEE CAKE  (Barbara Bakes)
INGREDIENTS
 2 cups all purpose flour
 1 1/2 teaspoons baking powder
 1/2 teaspoon salt
 1/2 cup (1 stick) unsalted butter, softened
 1 cup sugar
 2 large eggs
 2 teaspoons vanilla extract
 1/2 cup whole milk
 1 tablespoon lemon zest
 2 cups blueberries, fresh or frozen
CRUMB TOPPING
 1/2 cup sugar
 1/4 cup all-purpose flour
 3 tablespoons butter, melted
ICING
 1 cup powdered sugar
 1-2 tablespoons lemon juice (You may need more)
INSTRUCTIONS
Preheat oven to 350º. Spray a 9-inch springform pan with non-stick cooking spray with flour.
Prepare crumb topping and set aside.
In a small bowl, whisk together flour, baking powder and salt and set aside.
In a large bowl, beat butter and sugar until light and fluffy. Add eggs, vanilla and milk. Mix in lemon zest. Add flour mixture and mix just until combine. Stir in blueberries.
Spread batter evenly into prepared pan. Sprinkle with crumb topping.
Bake at 350º for 45 minutes or until a toothpick inserted into the center comes out clean. About 210 degrees with an instant read thermometer.
Cool 10 minutes, then run a knife around the edge and remove ring. Drizzle icing on cake. Cool completely before serving. (Unless you're like us and would rather eat it hot even though the cake doesn't cut as well.)
CRUMB TOPPING
In a small bowl, combine sugar, flour, and butter. Mix until mixture is crumbly.
ICING
Whisk together powdered sugar and lemon juice to create a thin glaze.