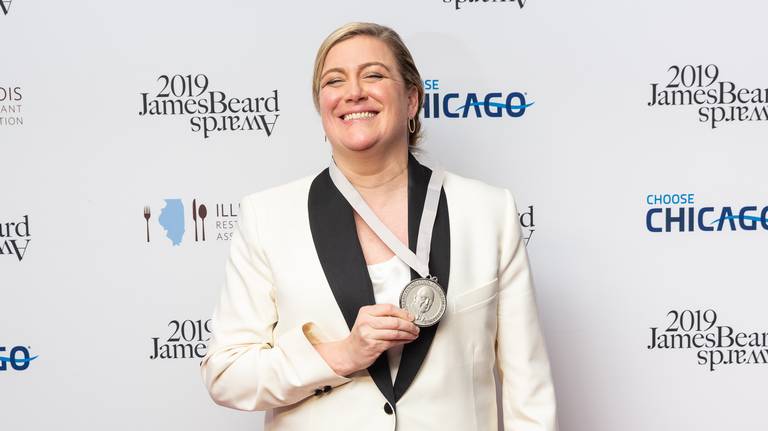 I am beyond excited about the results of this year's James Beard Awards ceremony.  The winner of Outstanding Chef of the year is Ashley Christensen of Poole's Diner in Raleigh North Carolina. Her empire has expanded to several other restaurants in Raleigh.  We spend a lot of time in the Raleigh area because our family is there.  Eating at Poole's Diner has been on our bucket list, but it hasn't happened yet.  The lines are long and reservations are not taken.  We even have a kitchen connection.  Our DIL Kristen's brother David is one of the line cooks at the restaurant.  We will make it in there one of these days.  Her other local restaurants are Death and Taxes which specializes in Wood Fired cooking, Beasley's Chicken + Honey for fried chicken, biscuits and waffles, Chuck's for burgers, Poole's side Pies for Pizza and Fox Liquor Bar, a subterranean drinking den.  The chef is multi-talented.
Chef Ashley Christensen's first restaurant, Poole's Diner hit the mark for traditional Southern fare with a creative edge.  Her signature macaroni and cheese au gratin is the most popular item on the menu.  You can find the recipe here.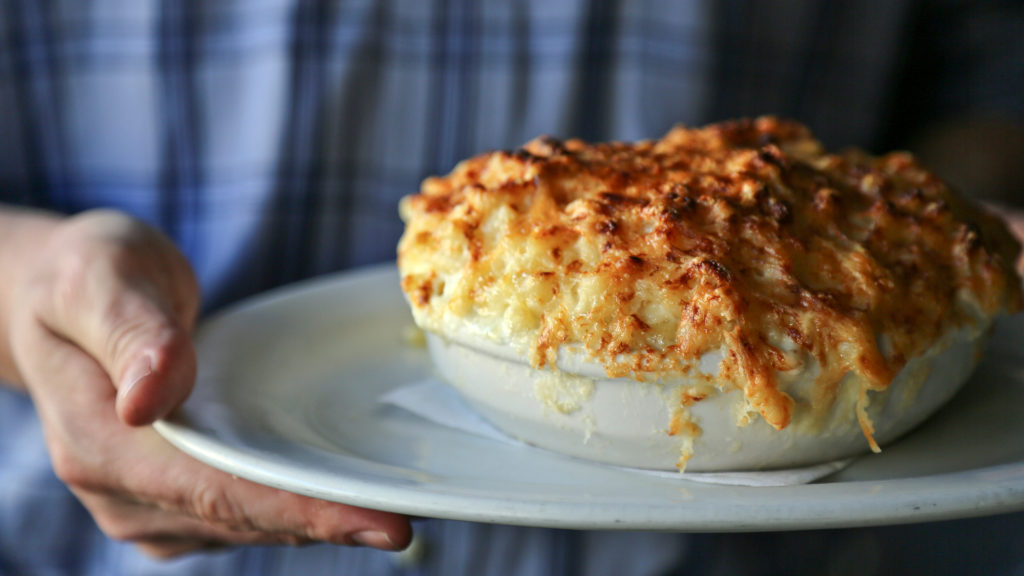 But the reason I am thrilled by Ashley Christensen's recognition  is because she is a good person.  There is no cheffy persona in her wheelhouse.  She has turned her celebrated life toward good works.  She was quoted as saying  "I think that philanthropy, through restaurants, will ultimately end up being my life's work."  She works for both the Southern Foodways Alliance and the Frankie Lemmons School for Disabled Children.  The local Stir the Pot fund raiser is also one of her projects.  Supporting her community and other chefs is what she is all about.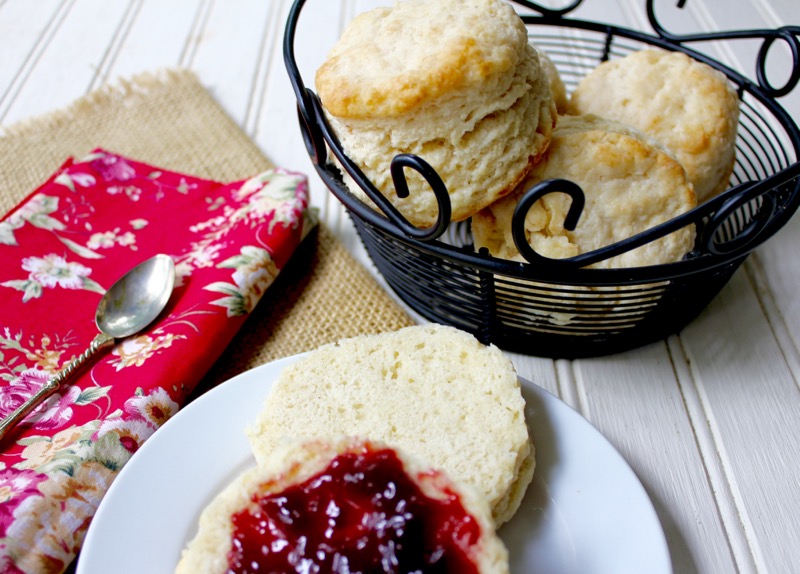 In honor of her Southern roots, I want to share this biscuit recipe that I have found to be a winner.  I could never find Ashley's biscuit recipe on line, but I have a feeling that it might be close to this one.  The flakey layers are obvious in these biscuits.  It is important to keep the butter cold while working the biscuits.  Instead of cutting the butter into the flour, which will warm the butter, the stick of butter is frozen and then grated directly into the flour and stirred in.   Working and turning the dough a few times ensures that it is not overly handled and produces many layers.  Making these biscuits puts me in mind of Edna Lewis, Ashley Christensen and all of the Southern cooks that have made our region recognized for its creative cuisine.  Congratulations to Ashley Christensen, a North Carolina native.
FLAKEY BUTTERMILK BISCUITS
Ingredients
2

 

cups

 

all-purpose flour

 

(250g)

1

 

Tablespoon

 

baking powder

1

 

Tablespoon

 

granulated sugar

1

 

teaspoon

 

salt

6

 

Tablespoons

 unsalted butter

 (Frozen) 

3/4

 

cup

 Buttermilk
Instructions
Preheat oven to 425 degrees F.  Line a baking sheet with parchment paper.
Combine the dry ingredients.
With a box grater, grate the frozen stick of butter into the flour mixture.  Stir into mixture. Add the buttermilk and stir just until combined.
Dump the mixture onto a floured board.  Lightly flour top of dough and shape into a rectangle.  Gentle fold into thirds like a letter.  Rotate the dough 90 degrees and fold again.  Repeat several times.
Gently flatten dough to 1″ thick.  Using a 2 3/4″ biscuit cutter, cut out about 3 biscuits.  Pull dough back together and cut the remainder into biscuits.  You will get about 6 biscuits.
Place biscuits on baking sheet and bake for 12-15 minutes.  Remove from oven and brush the tops with melted butter.