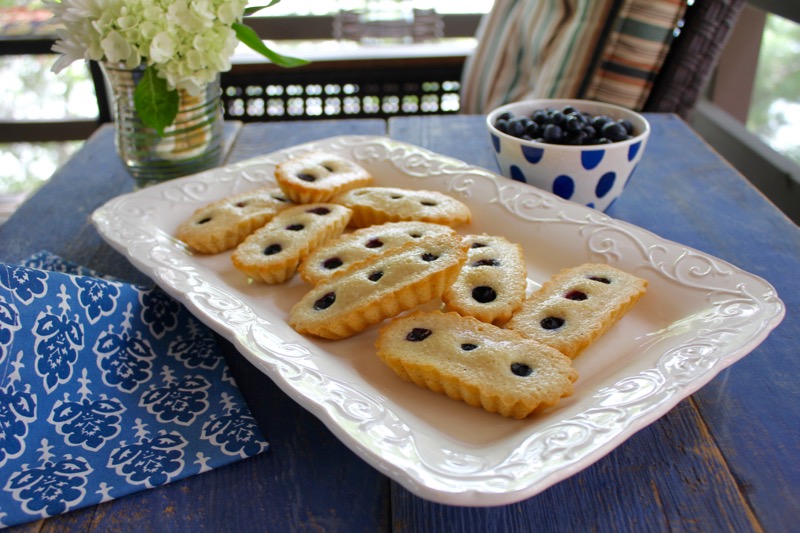 I love financiers.  They are little cakes shaped like gold bricks and first sold in the financial district of Paris in patisseries to moneymen with their morning espressos.  They are distinctive because of the ingredients; browned butter, almond flour, egg whites and plops of fruit.  I have made them with raspberries and even did a savory batch with ground walnuts and sage.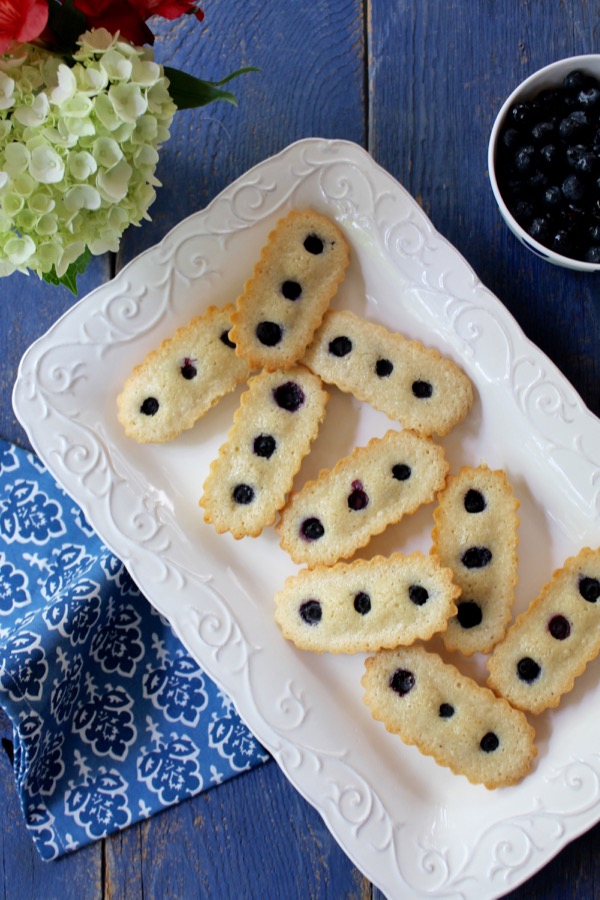 Of course you need special rectangular molds to make them authentic.  Here is a source for silicone molds.  I was given some tin fluted molds by a friend. I love how pretty the financiers look with the scalloped edges.  But you can also make financiers in mini-muffin tins if you don't want to invest in yet another pan.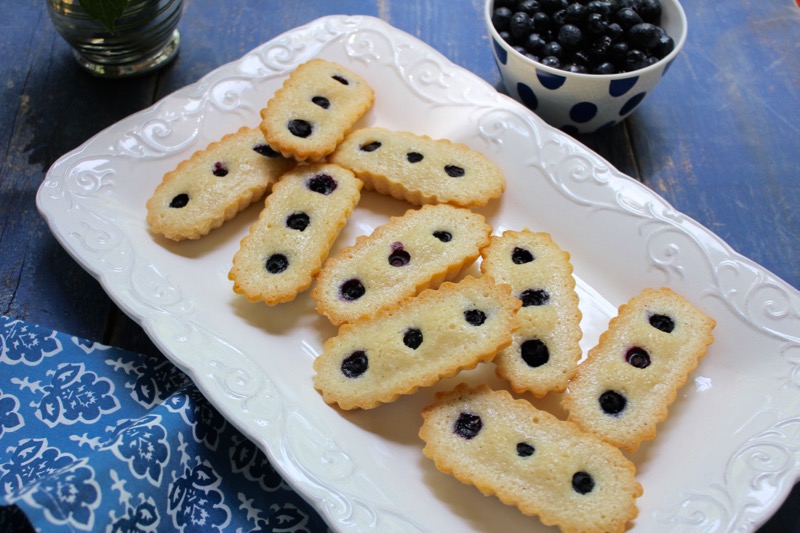 The summer has become humid with afternoon thunderstorms in our area. The only time that is pleasant on the porch is early morning before the heat and boat traffic take control.  It is a good time for a cup of coffee and one of these small treats.
BLUEBERRY FINANCIERS
6 Tablespoons butter
1 1/2 cup Almond Flour
1/2 cup all purpose flour
2 cups confectioners' sugar
5 egg whites
1 teaspoon vanilla extract
Blueberries
Preheat the oven to 400° F and butter the financier molds. Sprinkle the molds with flour, tapping away any excess. Allow the butter to melt on a low heat, wait until it turns a light brown color and begins to release a nutty scent, then remove from the heat. Mix the flour, ground almonds and confectioners' sugar in a large bowl. Add the egg whites and the vanilla extract and combine everything well using a whisk. Add the melted butter and whisk vigorously again. Fill the moulds with the batter and place three berries on each mold. Bake the financiers for 5 minutes before lowering the heat to 350°F and allowing them to bake for another 10 minutes. Transfer the financier moulds to a wire rack and allow to cool completely. Makes 18 Financiers.