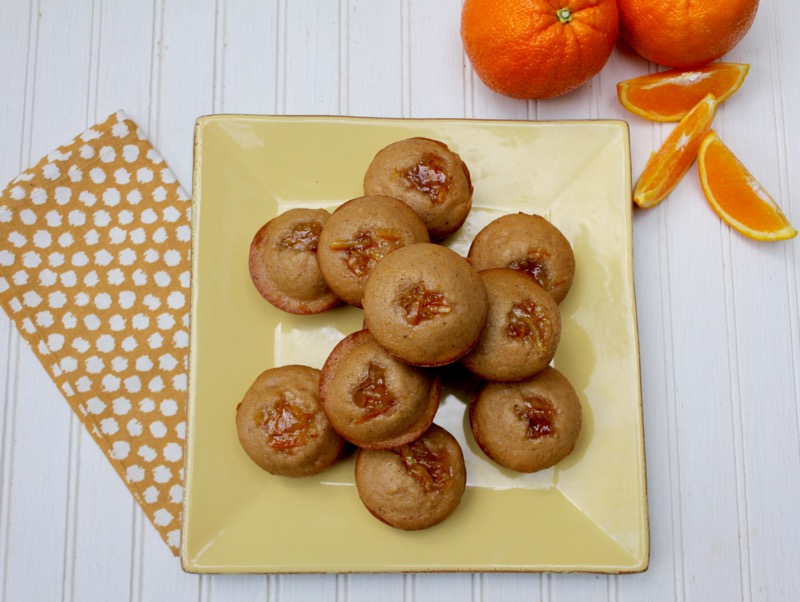 Nonnettes are tender little muffins originating in Dijon, France.  What sets them apart is the warm spice (pain d'epices) which is a blend including cinnamon, ginger, star anise, cardamom, cloves, nutmeg and coriander.  It is easy to make and I will include the recipe at the bottom of this post.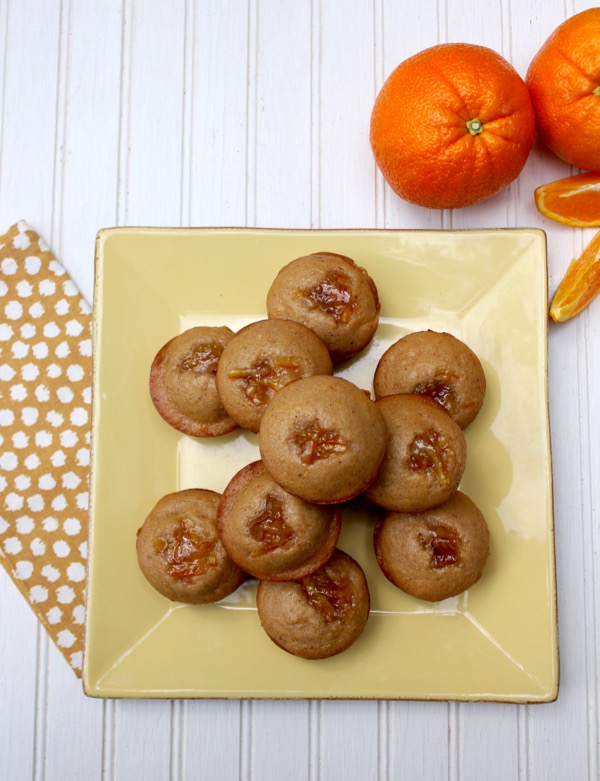 In addition to the spices, the Nonnettes have a filling of orange marmalade, orange zest and Grand Marnier.  They are perfect for the Fall weather to come.  It is still summer on Lake Lure even in these early days of October.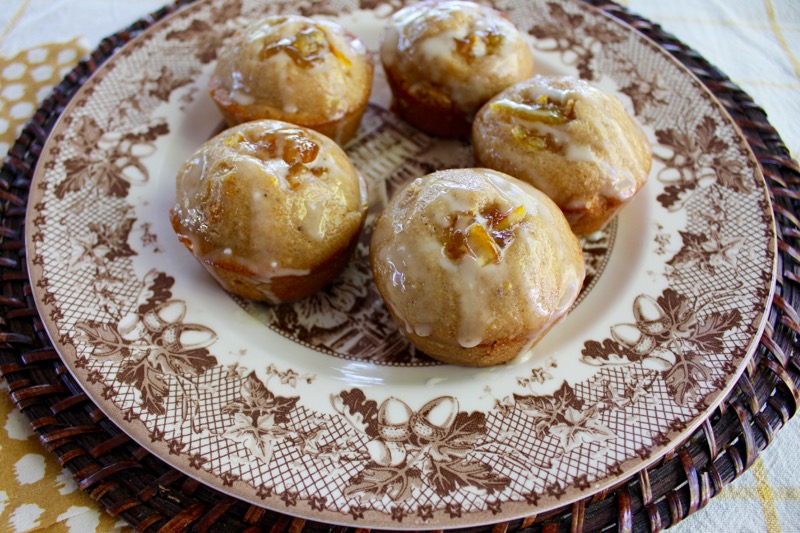 I made these Nonnettes a few months ago and photographed them.  The leftovers were frozen.  I forgot to add the drizzle to them before I froze them.  The muffins above came from the freezer.  I added the glaze and enjoyed them just as much as when they were freshly made.
ORANGE MUFFINS (NONNETTES) WITH GRAND MARNIER (Adapted from The French Life)
3/4 Cup Water
7 Tbls Butter
3/4 cup Honey
1/4 cup Light Brown Sugar
1 Tbls Pain d'épices spices
2 Tbls Grand Marnier
3/4 Cup Whole Wheat Flour
1/2 Cup All-Purpose-Flour
1 Tbls Baking Powder
Zest of 1 Orange
6 tsps. Orange Marmalade
3 Tbls Orange Juice
1/3 to 1/2 cup Confectioners' Sugar
Heat water, butter, honey and sugar, just until butter is melted. Remove from the heat and stir in the spices and Grand Marnier. In a large bowl whisk the flours and baking powder. Add the orange zest and stir to combine. Pour in the syrup (it should still be fairly hot). Stir until combined. Flour and butter a 12-hole muffin tin. Divide the batter over the holes. Chill for half an hour. Preheat the oven to 400°F. Using a teaspoon, make a little well in the center of the batter and fill with half a tsp of marmalade. Bake the nonnettes for 20 minutes. The nonnettes should be tender and spring back when pressed. Allow to cool completely before unmolding. Place the nonnettes on a rack, making sure there is a sheet of tin foil underneath it. Make a thin glaze by whisking the orange juice into the powdered sugar. Drizzle over the nonnettes and leave to set.
Pain d'épices Spices:
2 tsp cinnamon
2 tsp ginger
4 whole star anise ground
1 tsp cardamom
1 tsp ground cloves
1 tsp nutmeg
1 tsp coriander
Use 1 tablespoon of this mixture in the muffins and save the rest.