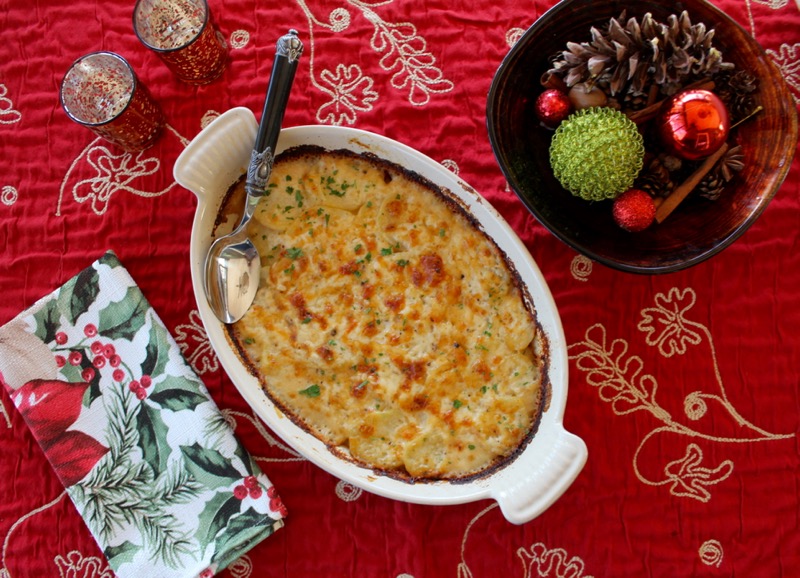 And so it begins.  I have to admit that I got a head start on the holidays by putting up the tree and decorating right before Thanksgiving. Since we have to put everything away by December 29th to make the trek to Florida, it seemed like the right thing to do to get the most joy out of the season.  This Scalloped Potato Recipe is another reason for joy.  It is easy to assemble and a perfect dish to make ahead of time and reheat.  Because it is just the two of us before the holidays get underway, I halved the recipe for this photo-op.  But as a full recipe, it would go so well with Christmas celebrations with friends to accompany most anything from Roasted Rib Eye, Crown Roast of Pork, Baked Ham or Leg of Lamb.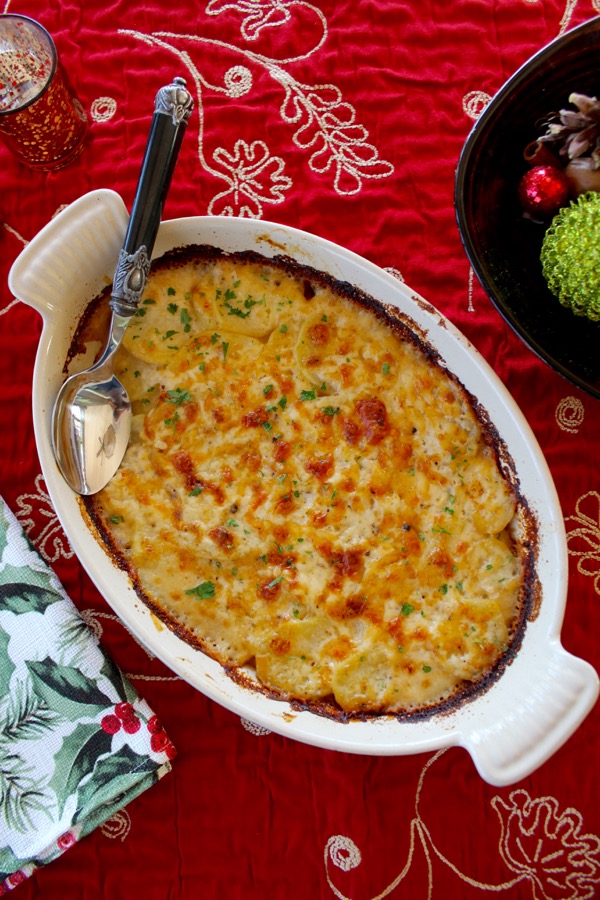 The combination of Gruyere Cheese and a thick white sauce make the potatoes luscious.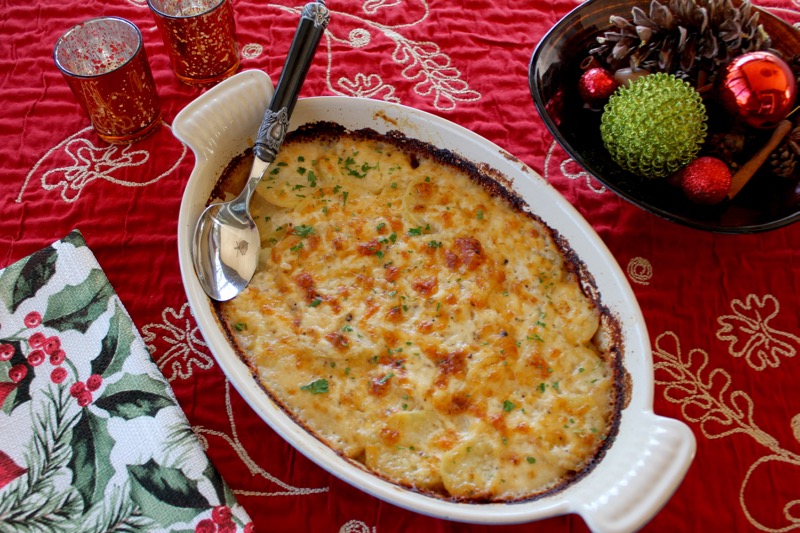 There will be more Christmas recipes in the next few weeks.  We wish everyone a Merry Christmas.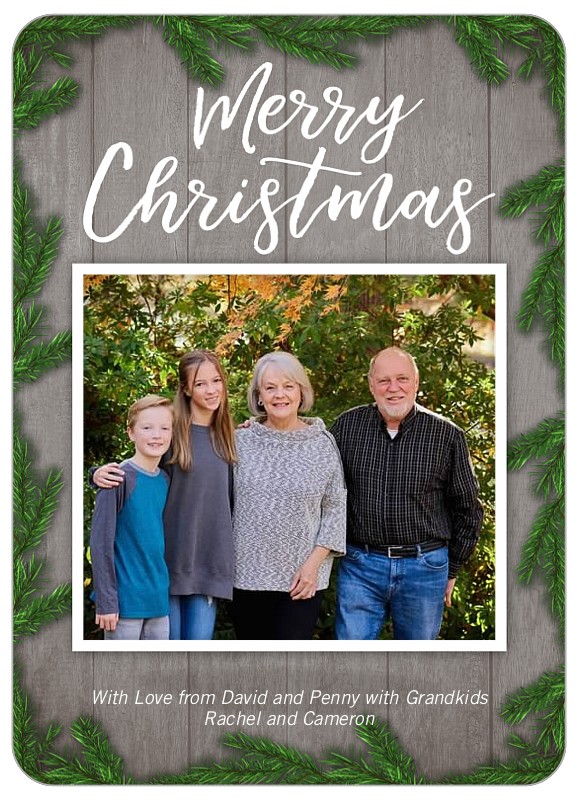 CREAMY GRAVY SCALLOPED POTATOES
3

 

pounds

 

Potatoes

 

, peeled and sliced thin

1/4

 

cup

 

Butter

 

, plus extra for buttering baking dish

3

 

cloves

 

Garlic

 

, minced

1/4

 

cup

 

Flour

1

 

cup

 

Chicken Stock or Beef or Vegetable Stock

2

 

cups

 

Milk

1 1/2

 

teaspoons

 Kosher Salt 

, or to taste

Fresh Cracked Black Pepper

 

, to taste

2

 

cups

 

shredded Cheese

 

, divided

Optional – chopped Italian Parsley for garnish
Preheat oven to 375°F. Butter an 9"x13" baking dish. Set aside.

Heat a skillet over medium heat. Melt the butter and then add the garlic. Cook until softened, about 1 minute.

Whisk in the flour until smooth and cook for about 20 seconds. Slowly whisk in the chicken stock until well combined. Whisk in the milk and then season to taste with salt and pepper. Continue to cook, stirring regularly until it comes to a gentle boil and slightly thickens, about 5 minutes. Remove from heat.

Layer 1/2 of the potatoes in the prepared baking dish, making sure to separate slices. Top with half of the gravy. Layer about 1/2 of the cheese over the potatoes.

Top with the remaining potatoes (making sure to separate slices). Top with remaining gravy and cheese.

Cover the pan with aluminum foil. Bake for 45 minutes, the remove foil and bake uncovered for about 30-35 minutes or until top is golden and potatoes are cooked through. If desired, top with chopped parsley and serve warm.