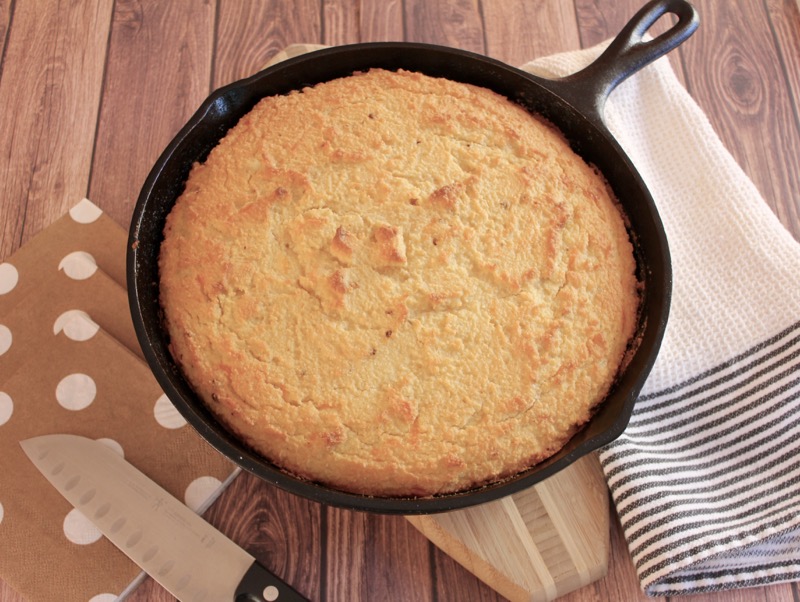 I have been hesitant to share this recipe with you.  Not because it isn't delicious, but because it uses a couple of ingredients that I first thought were questionable.  My philosophy is to use as many natural and high quality ingredients as I can find.  But because my husband is limiting his carbs, he is always ordering ingredients to compensate for higher carb alternatives.  Corn and cornmeal are high in carbohydrates.  This cornbread is made with almond flour with the addition of Sweet Corn Extract.  The extract contains no artificial ingredients.  Even though it is rather expensive, a little goes a long way and it has a long shelf life.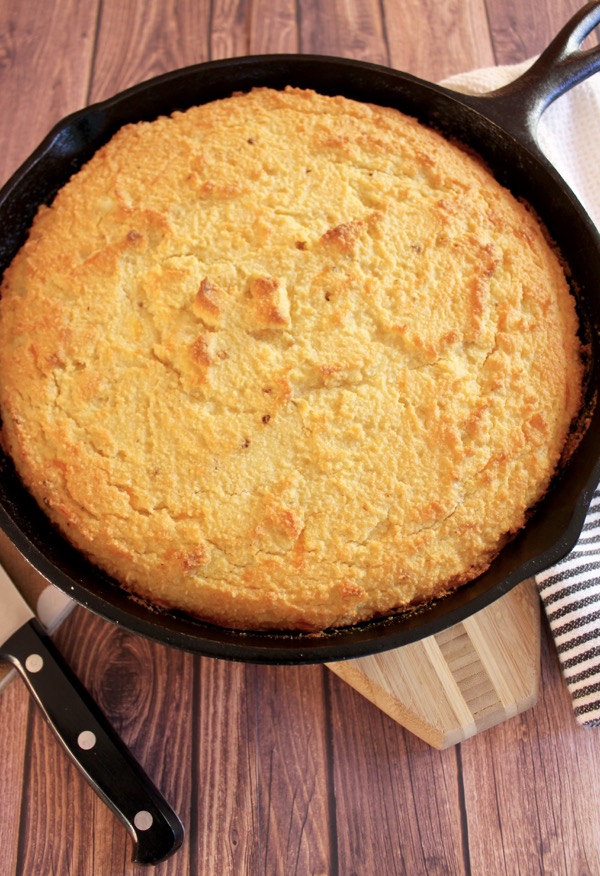 The other ingredient is Besti monk fruit allulose blend.  It is a natural alternative to sugar.  You can click on the link to read about it and decide for yourself if it is a sugar substitute that you would feel comfortable using.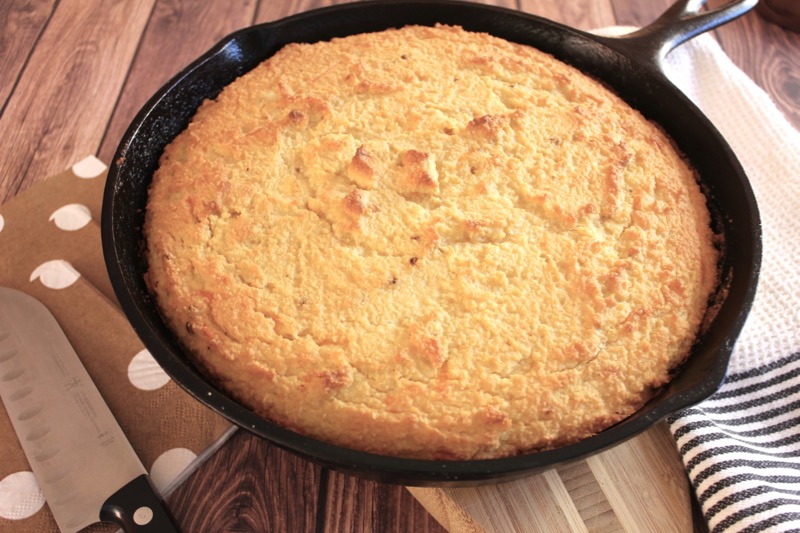 I was surprised by how much I loved this "cornbread".  It was extra moist, slightly sweet and definitely corny.  I will be adding this to my repertoire of low carb recipes.  By the way, David made this; start to finish.  He did a good job and cleaned the kitchen too.  All I did was photograph it!
LOW CARB CORNBREAD (From Wholesome Yum)
5 cups Blanched almond flour
1 Tbsp baking powder
1/3 cup Besti monk fruit allulose blend
1 tsp sea salt
2/3 cup Butter (melted; plus more for greasing)
2/3 cup unsweetened almond milk
6 large eggs
1 Tbsp Sweet corn extract
Preheat the oven to 400 degrees F.  Grease a 10-inch cast iron skillet with butter.
In a large bowl, stir together the flour, baking powder, sweetener, and sea salt.
Stir in the melted butter, almond milk and eggs, until smooth.  Stir in the sweet corn extract.
Transfer the batter into the skillet and smooth the top with a spatula.  Bake for 35-40 minutes, until an inserted toothpick comes out clean and the top is golden brown.