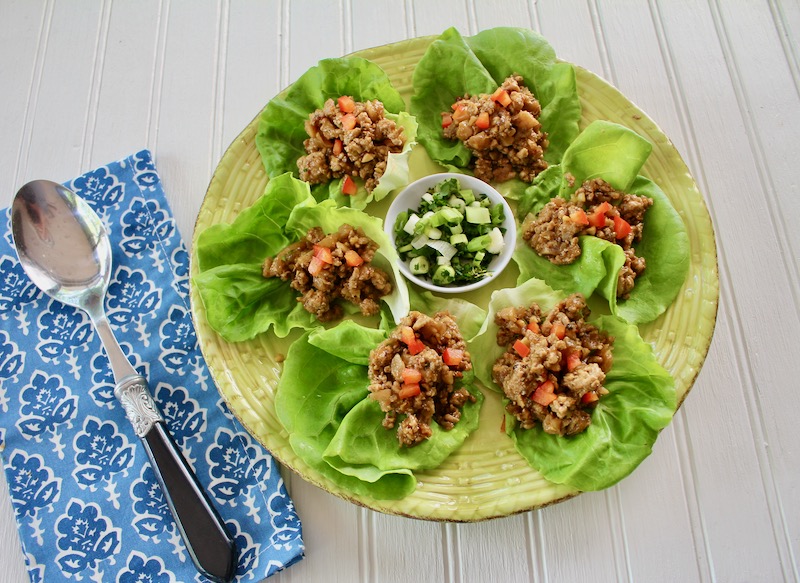 We have foregone visiting many restaurants during this pandemic. The exceptions have been restaurants that have outside seating. But that doesn't mean we can't enjoy restaurant meals at home. There are many copycat recipes on the internet. PF Chang's lettuce wraps are among them. I combined several different recipes to come up with one that suited my tastes.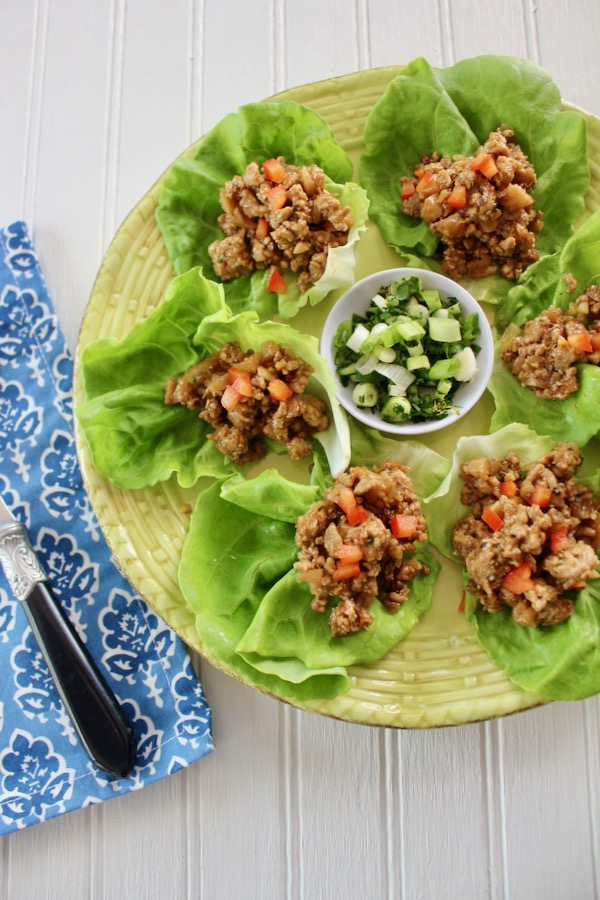 This adaptation has a hit of heat to it from the chili-garlic paste. It has crunch from the water chestnuts and flavors of the orient from hoison sauce, soy sauce, rice vinegar, sesame oil, ginger and garlic.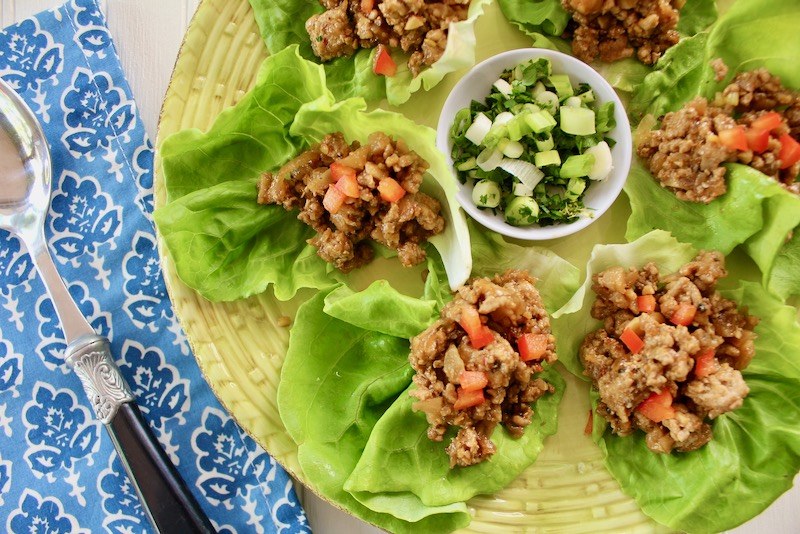 The summer has passed quickly. Many decisions were made with caution in mind. We decided to cancel the family 4th of July celebration. Having 14 people crowded together in our cottage did not seem wise. But when Labor Day rolled around we reconsidered. The family had been careful with contacts and we spent much of our time outside. Meals were simplified so we did not have to spend as much time shoulder to shoulder cooking. But we still managed to have our annual blind wine tasting. Thank you Dave Anderson for the fine selection of Grenache wines.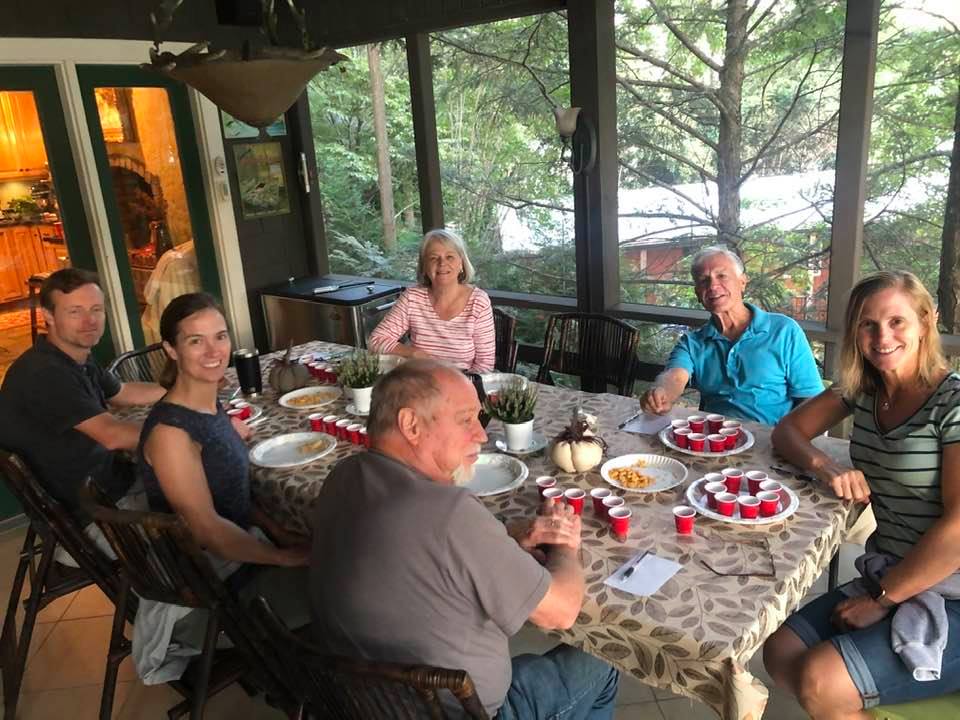 Welcome to Fall with a toast to good health and a future free of dread.
PF Chang's Lettuce Wraps
1 tablespoon olive oil
1 pound ground chicken
2 cloves garlic, minced
1 tablespoon minced fresh ginger
1 small onion, diced
1/4 cup hoisin sauce
2 tablespoons soy sauce
1 teaspoon toasted sesame oil
1 tablespoon rice wine vinegar
1 tablespoon chili-garlic paste or sambal oelek (less if you don't like heat)
1 (8-ounce) can water chestnuts, drained and finely chopped
3 green onions, thinly chopped
1 head of Bibb or butter lettuce
Heat the olive oil in a skillet over medium high heat. Add the ground chicken and cook until chicken is browned crumbling as you go.
Add the onion and cook until onion begins to wilt. Add the garlic and ginger. Stir and cook for a few minutes more.
While chicken is browning combine the hoisin sauce, soy sauce, sesame oil, rice wine vinegar and the chili-garlic paste. Add this mixture to chicken mixture in the skillet. Cook for 5 minutes or so to combine flavors.
Add the water chestnuts and cook for a minute more.
Serve in lettuce leaves with the chopped green onions. ( I added a few diced red peppers for color).