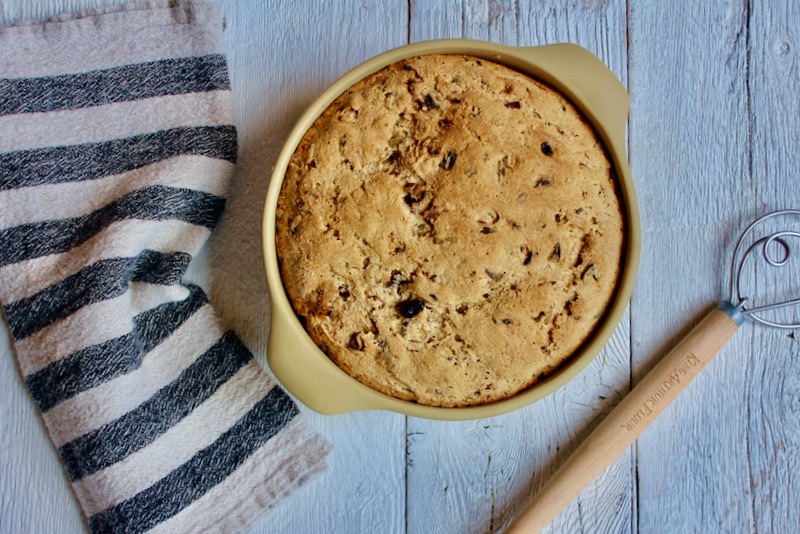 Baking Bread. It is a wonderful thing to do when the world seems out of control. We are living in fraught times. Kneading bread and smelling the baking loaves does much to quiet the troubled soul.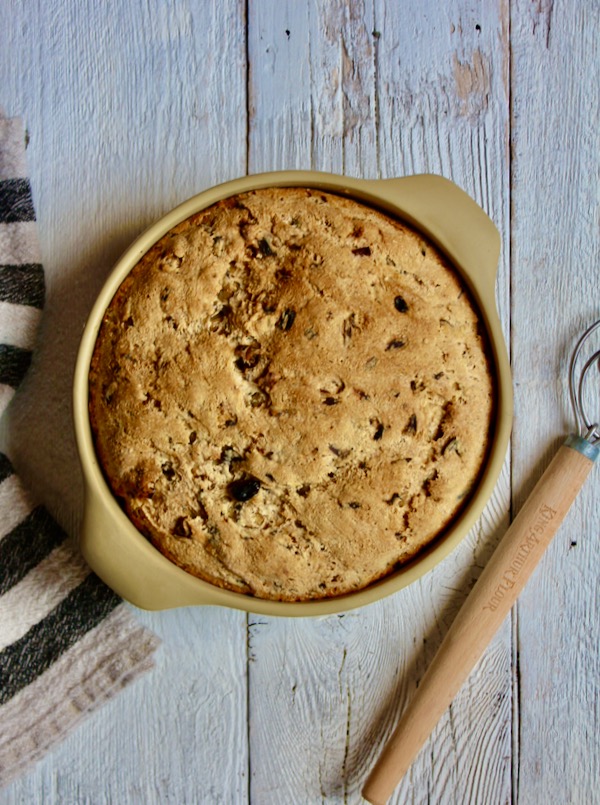 One of the things I was gifted with during Christmas was sourdough starter from my cooking-enthused Daughter-in-Law, Kristen. She has been baking bread for several months now and developed the starter from one of the best French bakeries in Cary, La Farm Bakery. I receive catalogs from King Arthur Flour and saw this recipe in their Christmas publication. It sounded unusual and a good recipe for my sourdough starter. They also featured a Bread Baking Bowl that is the perfect vessel in which to bake it.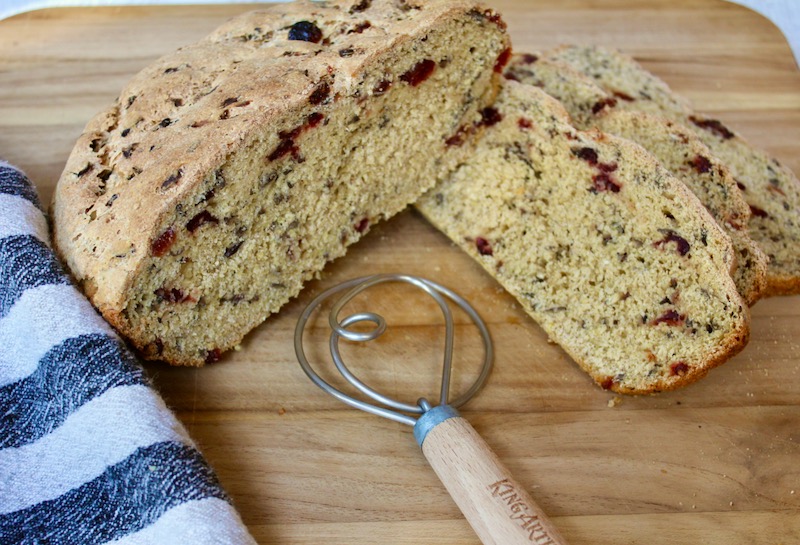 It makes a hearty loaf studded with sweet cranberries.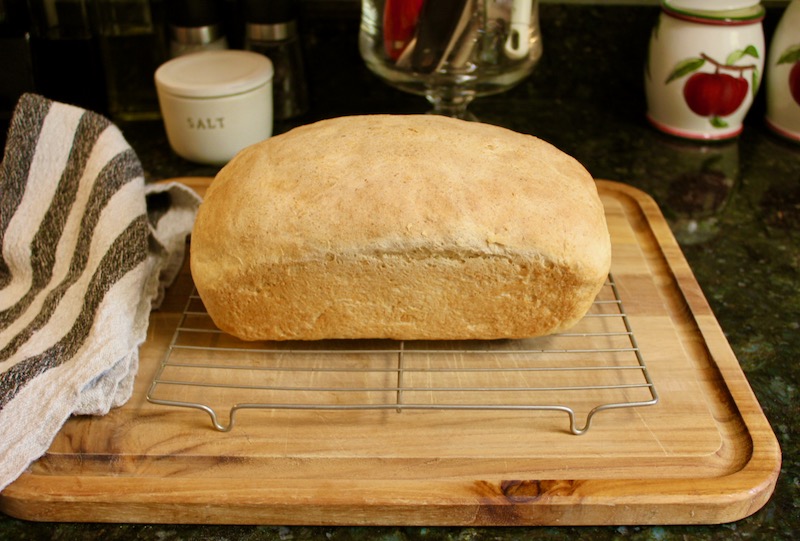 I have since made a simple Honey Wheat Bread. I have a feeling there will be lots of bread baking in my immediate future. Stay safe, healthy and sane during these perilous times.
Wild Rice, Cranberry, and Cornmeal Sourdough Bread
In a large bowl, combine the starter, water, yeast, cornmeal, and flours. Mix and knead for 5 minutes. Cover and let rest for 20 minutes.
Knead in the cooked wild rice, salt, and dried cranberries. Knead by hand for 6 minutes, or for about 3 minutes using a stand mixer. Or place in a bread machine programmed to the dough cycle. Cover and let rise for 45 minutes (or let the bread machine finish its cycle).
Turn the dough out and fold it in thirds. Return it to its container, cover, and let rest for 20 minutes.
Shape the dough into a round or oval and place, seam side up, in a basket or bowl lined with a damp tea towel heavily sprinkled with cornmeal. Let rise for 1 1/2 to 2 hours; or cover and refrigerate overnight.
One hour before you're ready to bake, preheat the oven (with a baking stone on the middle rack, if you have a stone) to 475°F. If the dough was chilled overnight, take it out of the refrigerator before turning the oven on. Set up a shallow, stovetop-to-oven pan or skillet with 1″ of water in it.
When the dough looks puffy (it won't necessarily double in size), bring the pan of water to a simmer on the stove and place it in the oven below the baking stone. Turn the loaf out of the towel onto a piece of parchment on a peel (or onto a baking sheet, if you're not using a stone). Slash the top from end to end, 1/2″ deep, with a sharp knife. Slide the dough and parchment onto the stone. If you have a spray bottle, spritz the inside of the oven 5 or 6 times before closing the door.
Bake the bread for 35 to 40 minutes, until deep golden brown all over, and the center measures 195°F or higher when tested with a digital thermometer. The bottom will sound hollow when thumped.
Remove the bread from the oven and cool on a rack before slicing.
Store the bread, tightly wrapped in plastic, at room temperature for several days; freeze for longer storage.