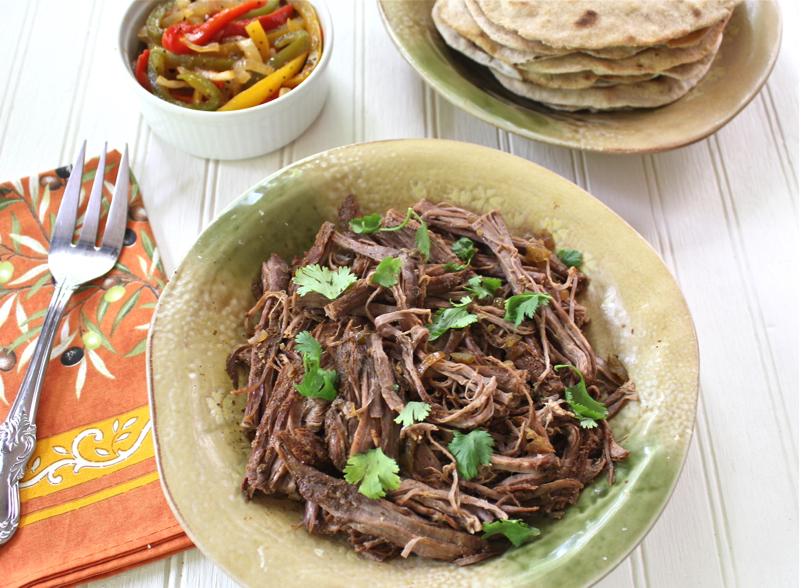 Busy days on the lake call for easy meal preparations.  Flank steak fajitas cooked in the crock pot could not be easier.  But my hands off plan was somewhat thwarted when I realized I had forgotten to buy flour tortillas.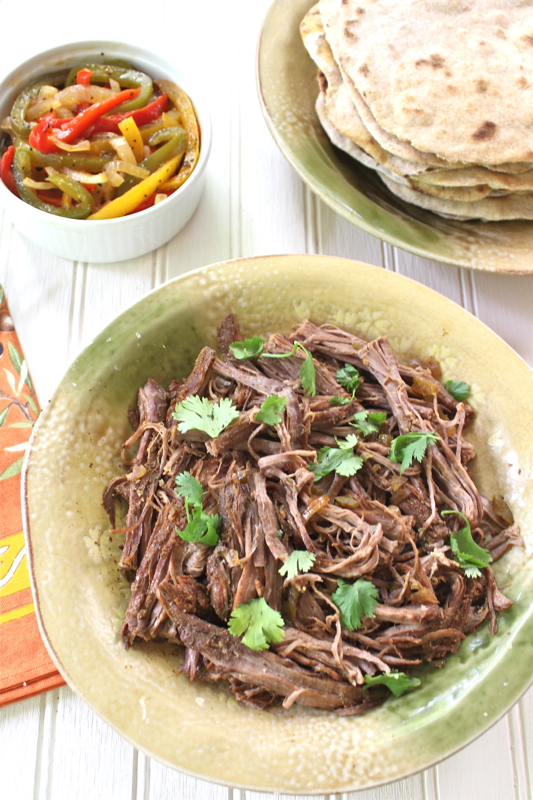 I googled homemade tortillas and found a recipe that I was able to turn into the very best tortillas I have ever had.  It was not complicated and made me happy that I had forgotten to buy them.  Also, the bonus is having additive free tortillas. I did substitute half whole wheat and half all-purpose flour though.  It called for only whole wheat flour.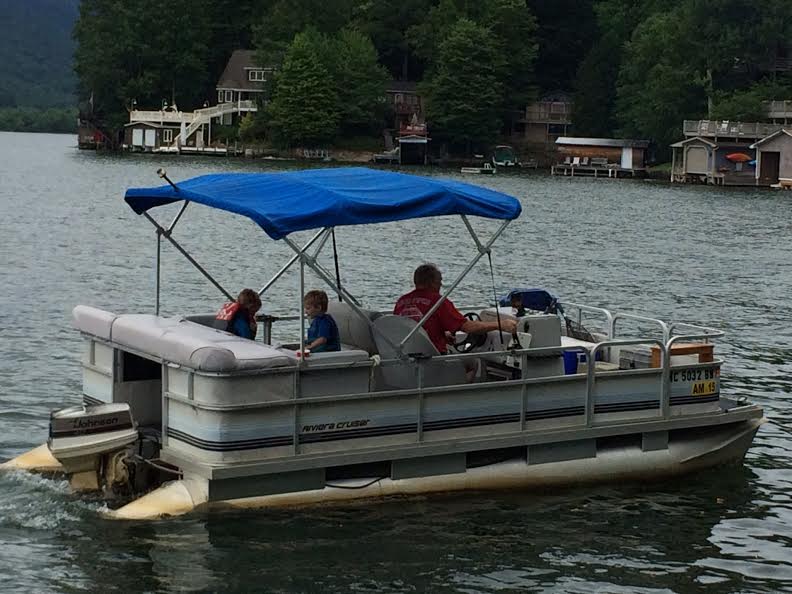 There are so many things going on around the lake.  Gampy has enjoyed taking the grandkids fishing this summer.  So far they have not caught anything.  Maybe it is because getting them up early when the fish are biting is not easy.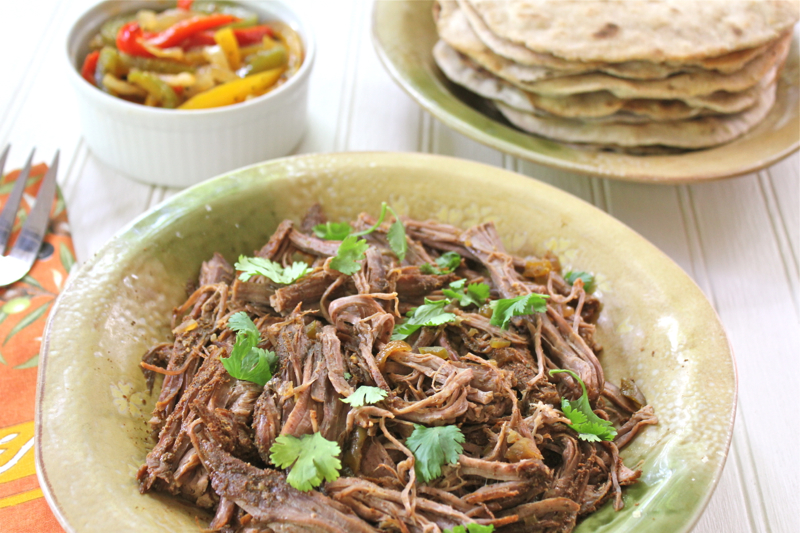 Add all the condiments you would like to this simple recipe.  It is sure to be winner with the whole family.  The recipe came from a new cookbook that I checked out of the library.  It is 100 Days of Real Food by Lisa Leake.  She also has a blog of the same name where she stresses a diet based on whole foods rather than processed foods.  The only change I made to the crock pot flank steak fajita recipe was holding out some of the bell peppers to cook separately because the long cooking in the crock pot made them very soft and colorless.  The flavor of the meat is mild, so if you want more kick add the seeds of the jalapeno and a few pepper flakes.
CROCK POT FLANK STEAK FAJITAS
1 1/2 teaspoons chili powder
1 teaspoon ground cumin
1 teaspoon ground coriander
1/2 teaspoon salt
1/4 teaspoon ground black pepper
1 1/2 pounds (grass fed) flank steak
2 tablespoons low sodium soy sauce
1 jalapeno, seeded and chopped (leave seeds in in you like it spicier)
2 garlic cloves, minced
4 or 5 bell peppers, any color, cored, seeded and sliced (Save two to saute separately)
1 onion, sliced
In a small bowl, combine the chili powder, cumin, coriander, salt, and pepper.
Rub the spice mixture over all sides of the flank steak, place it in the bottom of the slow cooker, and add the soy sauce.
Top the flank steak with the jalapeno, garlic, 3 of the peppers, and onion.  There's no need to add any water or other liquid.
Cook on high for 5 to 6 hours or on low for 8 to 9 hours, or until steak can easily be shredded with two forks.
Near the end of cooking time, heat a small amount of oil in a medium saute pan and cook the 2 remaining sliced peppers until softened, but still retaining their bright color.
Thoroughly drain the meat and peppers, saving the juiced.  Shred the meat, and serve with the fajita fixings of your choice.
Recommended accompaniments:  Whole wheat flour Tortillas, freshly grated Monterey Jack cheese, sliced avocado, fresh cilantro, lime wedges, fresh chopped lettuce, sour cream and/or diced jalapenos.