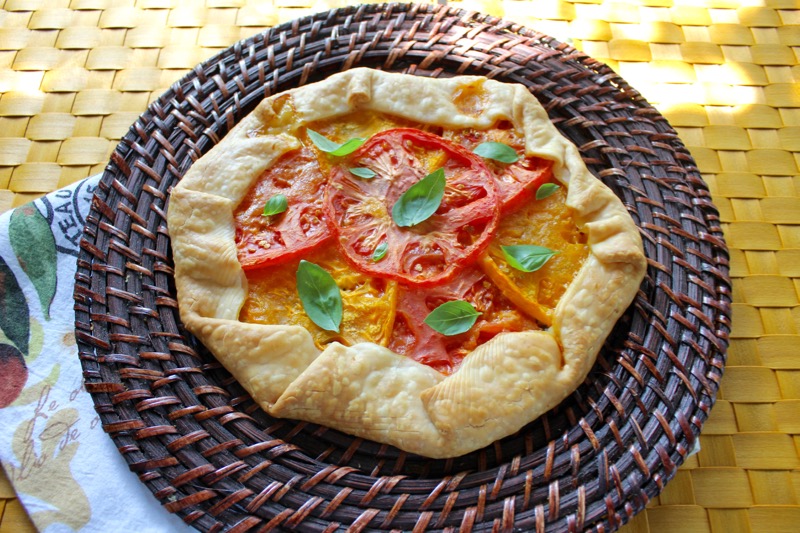 The end of summer is bittersweet.  Warm days of sitting on the dock overlooking sparkling waters have been replaced by glowing russet leaves reflected in quieter waters.  The Farmers' Markets are reflecting the change of seasons with hard squashes, apples and pumpkins.  But at many farm stands you can still find the last of the summer tomatoes, both red and yellow.  I snatched up a few to give summer its due.  I celebrated them in a small pastry galette sprinkled with the last of my basil.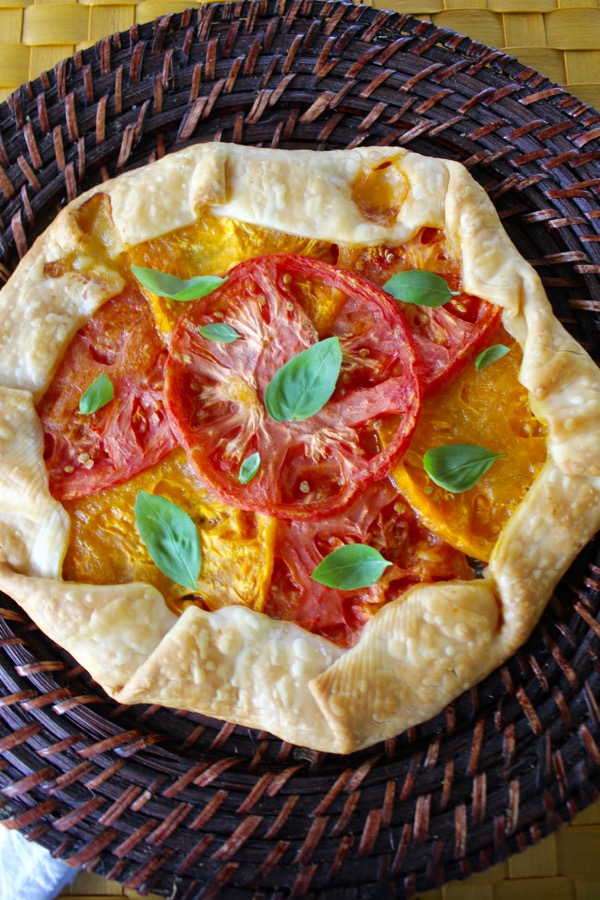 This is such an easy preparation especially if you use a store bought pie crust.  The recipe came from Country Living Magazine.  We are preparing for cooler weather.  Our weekend plans include a trip along the Blue Ridge Parkway to enjoy the fall colors.
FALL TOMATO GALETTE
1 1/4 lb. 
heirloom tomatoes, cut into 1/4-inch-thick slices
Kosher salt and freshly ground black pepper
1 
refrigerated rolled piecrust from a (14.1-ounce) package
2 oz. 
sharp Cheddar, coarsely grated (about 1/2 cup)
1 tbsp. 
fresh basil or thyme, plus more for serving
Preheat oven to 400°F. Line a rimmed baking sheet with paper towels. Arrange tomatoes on paper towels and lightly sprinkle with salt; let sit 10 minutes. Blot with paper towels.
Roll piecrust to a 12-inch circle on a piece of parchment paper. Slide paper and crust onto a baking sheet. Top with cheese and basil, leaving a 1 1/2-inch border all around. Season with pepper.
Arrange tomatoes on top of cheese. Fold border of crust over tomatoes. Beat egg with 1 tablespoon water in a bowl; brush on top of crust. Bake until golden brown, 25 to 30 minutes. Let cool for 5 minutes before serving. Serve with additional basil or thyme.