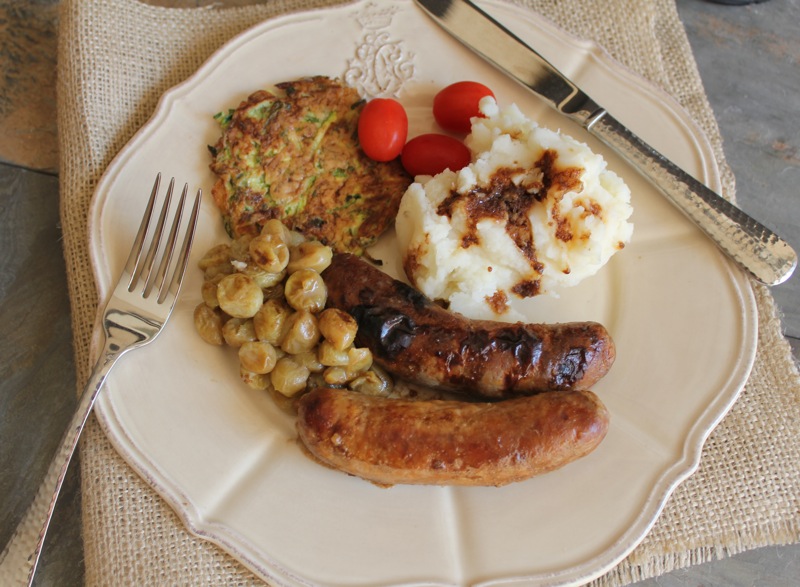 There are very few dishes that The Barefoot Contessa does not do well; foolproof recipes so to speak.  Her new cookbook Foolproof; recipes you can trust is a case in point.  One of the recipes she includes is this recipe for Roasted Sausages and Grapes.  The recipe comes from Al Forno, a restaurant in Providence, Rhode Island.  Al Forno is known for its wood-burning ovens and hardwood charcoal grills.  This is a dish I would cook in my fireplace in Lake Lure.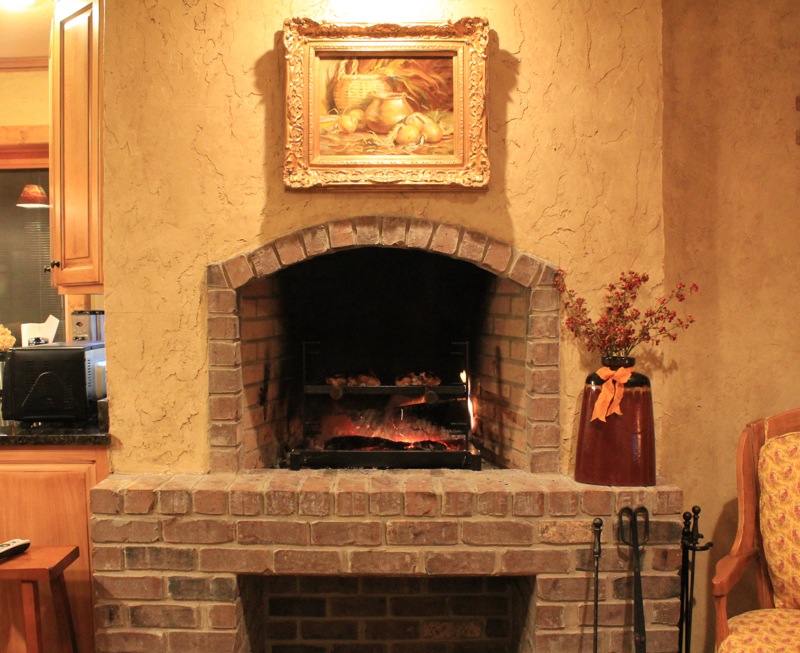 But unfortunately, or fortunately depending on your outlook, we are in Florida without a fireplace.  And fortunately this recipe can be cooked in a 500 degree oven. The  combination of sausages and grapes is a genius idea.  The following picture shows the sausages and grapes ready to go into the oven.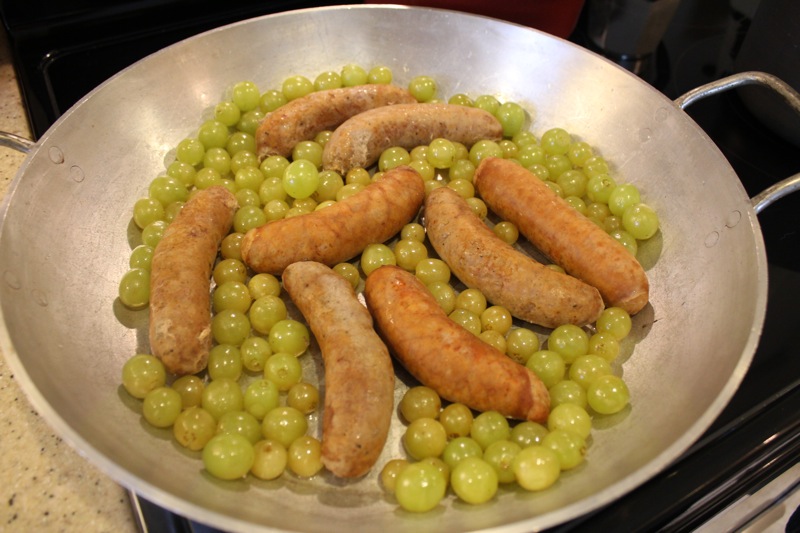 The roasted grapes make a sweet counterpoint to the spicy sausages.  The final touch is a balsamic vinegar reduction that brings it all together.  We absolutely loved this combination.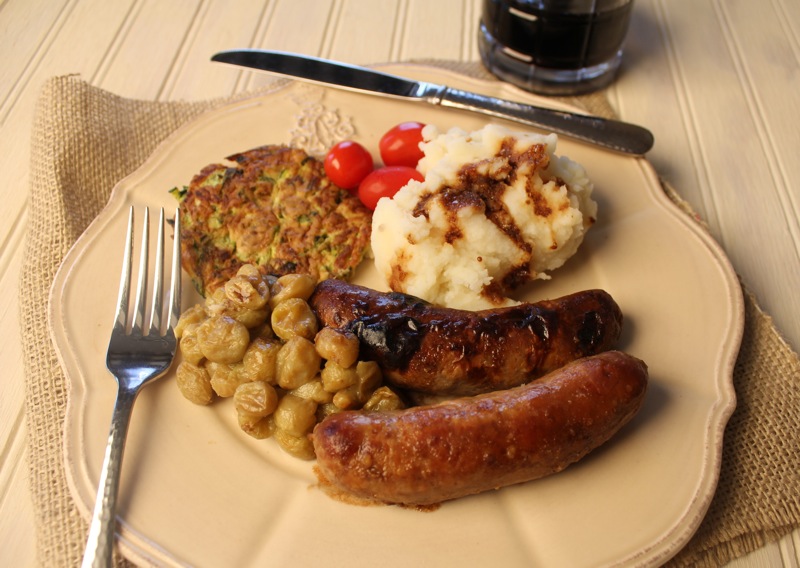 I served the sausages and grapes with creamy mashed potatoes and zucchini cakes.  This is an easy recipe and a satisfying winter meal.
ROASTED SAUSAGES AND GRAPES
1 1/2 pounds sweet Italian pork sausages
1 1/2 pounds hot Italian pork sausages
3 tablespoons unsalted butter
2 1/2 pounds seedless green grapes, removed from the stems
1/2 cup good balsamic vinegar
Preheat the oven to 500 degrees F.
Bring a large pot of water to a boil, add the sausages, and simmer for 8 minutes to remove some of the fat.  Remove to a plate.
Melt the butter in a large roasting pan on top of the stove.  Add the grapes and toss them to coat with butter.  Transfer the sausages to the roasting pan with tongs, nestling them down in the grapes in one layer.  Place in the oven and roast for 20 to 25 minutes, turning the sausages once, until they're browned and the grapes are tender.
Transfer the sausages and grapes to a serving platter with tongs and a slotted spoon and cover with aluminum foil to keep them hot.  Add the balsamic vinegar to the roasting pan and cook over medium-high heat for 2 minutes to reduce the balsamic vinegar slightly.  Pour over the sausages and grapes and serve hot.