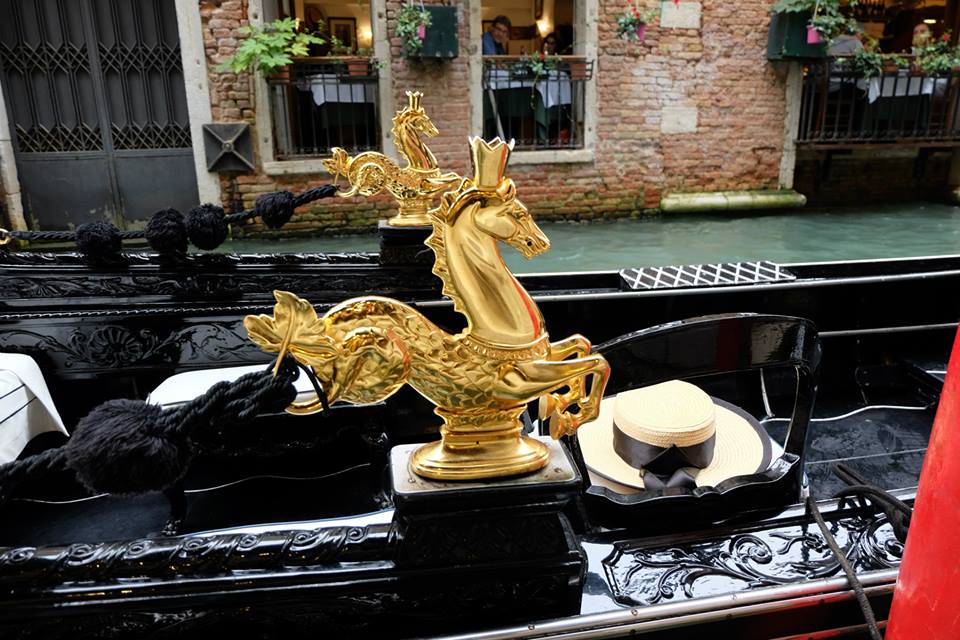 Venice is like no other vacation destination.  This decadent, elegantly decaying city is uniquely grand.  From the Grand Canal to the alleyways and waterway tributaries, it is a delight to the senses.  Getting lost in Venice is a good thing.  You never know what you will find around the next corner.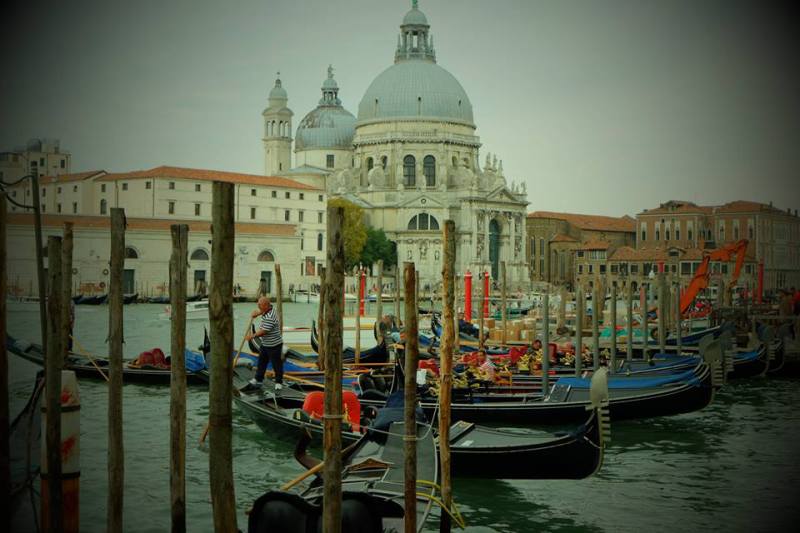 We wandered from the main thoroughfare of the Grand Canal to alleys so small we had to walk single file.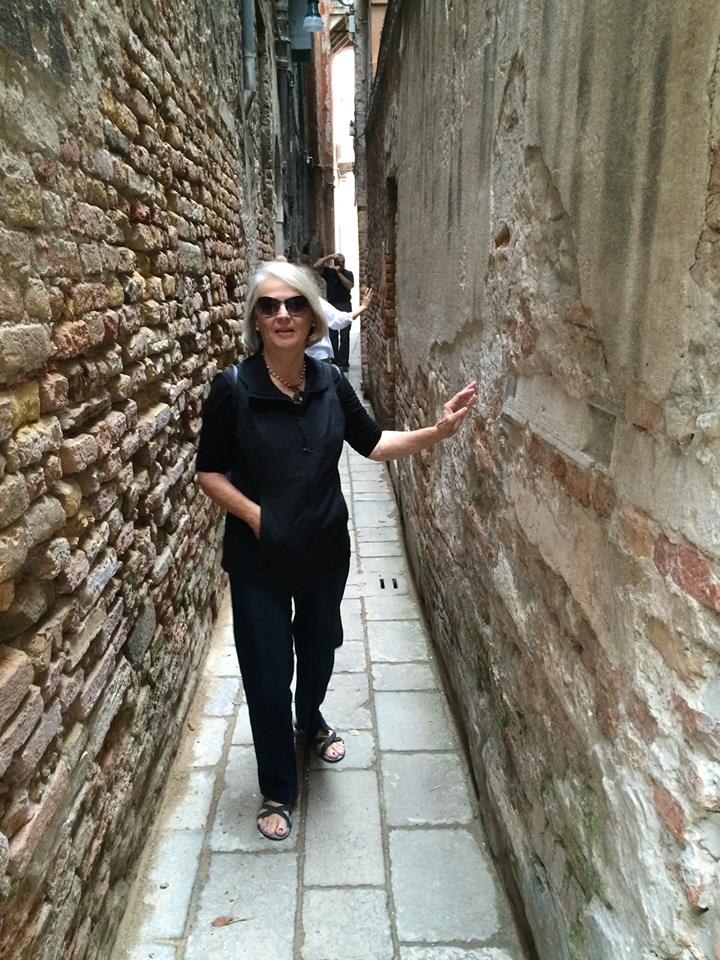 But every path led to a view of water, piazzas, and ancient buildings.  I was also on a quest in Venice.  I wanted to find a restaurant that my blogging buddy, Penny of The Comforts of Home, told me about.  While she and her hubby and another couple were in Venice a few years ago, they found a charming restaurant while wandering, but they found it through the back (or kitchen) entrance.  Not having any idea how to get back to their hotel through the front door, they departed through the kitchen and applauded the kitchen staff for a fine meal as they left.   So with the name of the restaurant, Poste Vecie, and the loose directions of "near the Rialto Fish Market", we found it!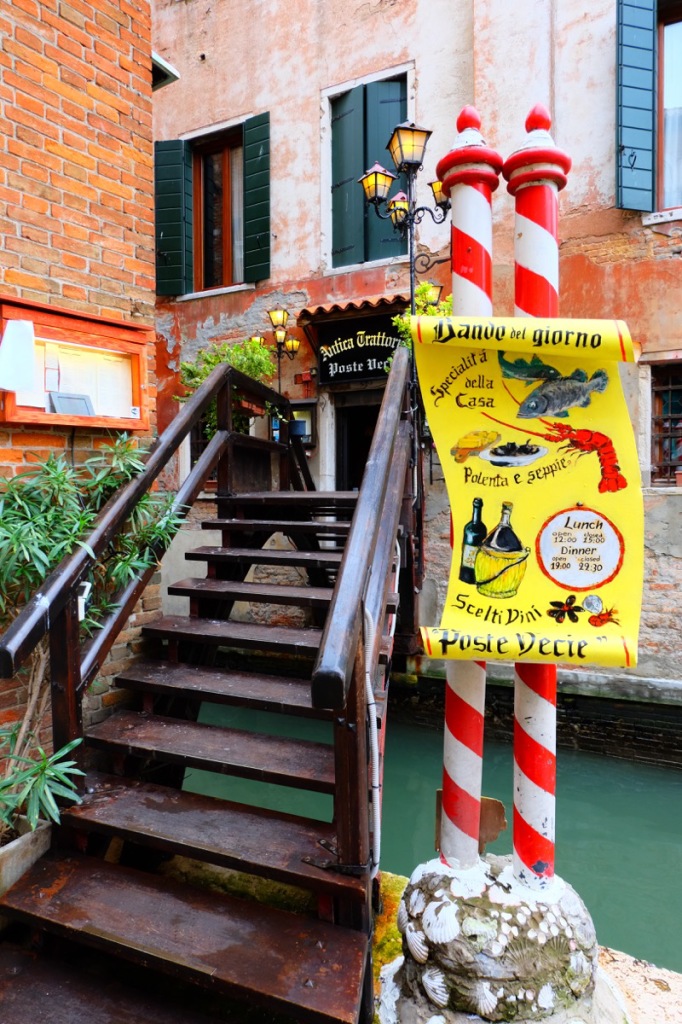 We took a little break from our group and had a quiet lunch together while our friends did other things.  As much as you love your traveling companions, it is good to have a break now and then.  It gave us time to shop for family and look at sights that were of particular interest to us.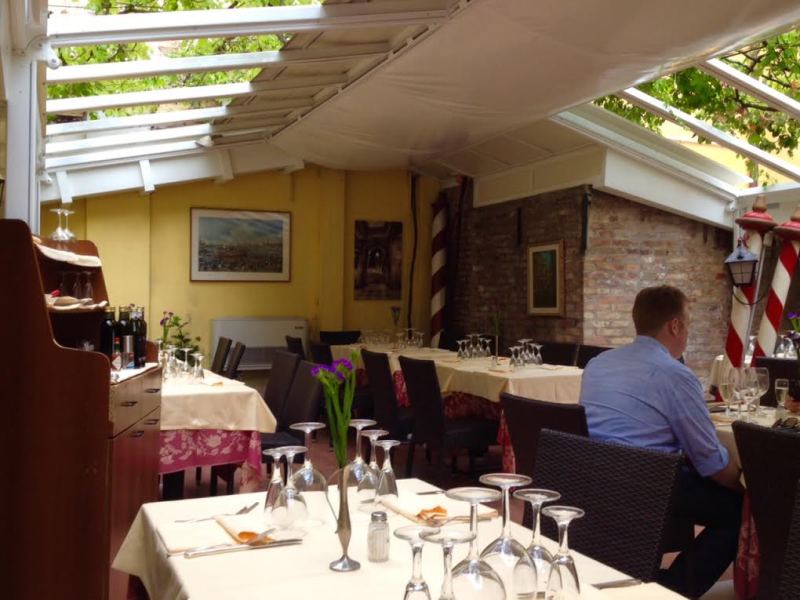 We had a great meal on the patio of Poste Vecie.  The interior of the trattoria has a timeless warmth.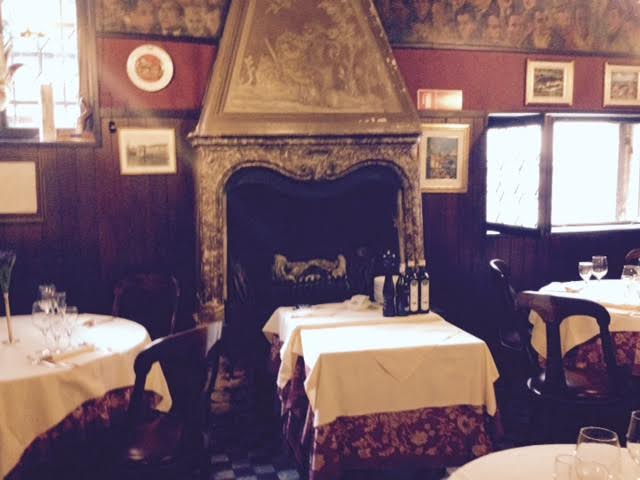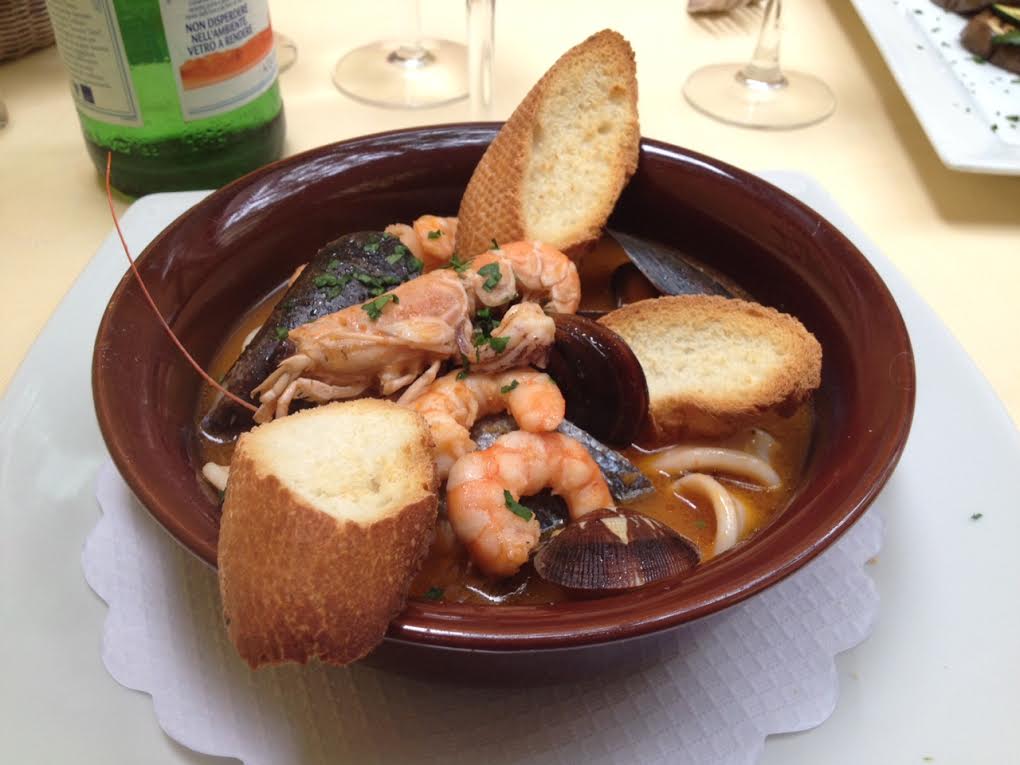 David's seafood stew was wonderful, as was my Sole Meuniere.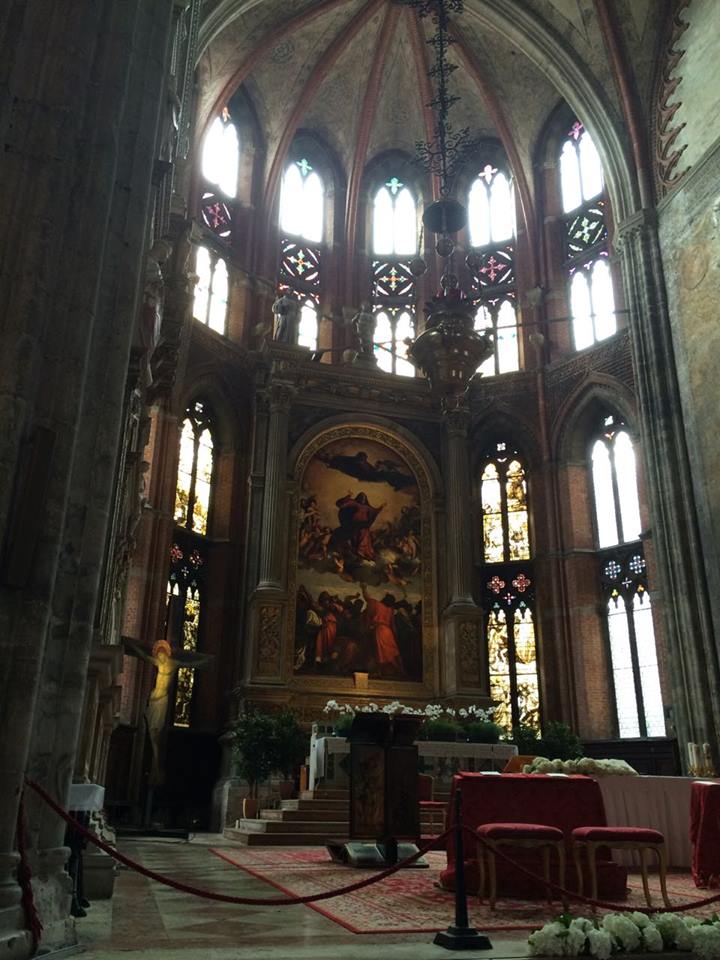 After lunch we visited the Basilica di Santa Maria Gloriosa dei Frari.  It features the work of three great Renaissance masters: Donatello, Bellini and Titian.  Above, Titian's Assumption of the Virgin was called the most beautiful picture in the world by Canova.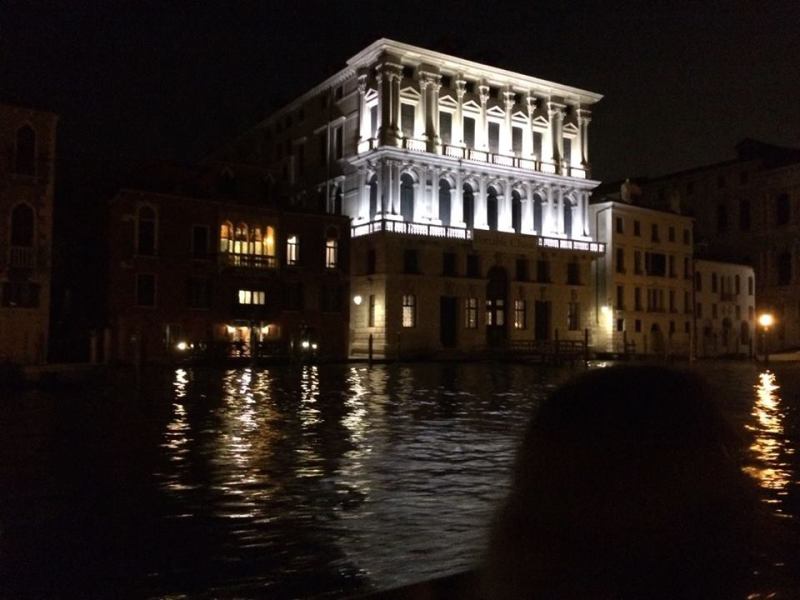 We ended our two day tour of Venice with an evening Vaporetto boat tour of the Grand Canal.  Venice after dark presents an even more charming face.  Our next destination – Tuscany.