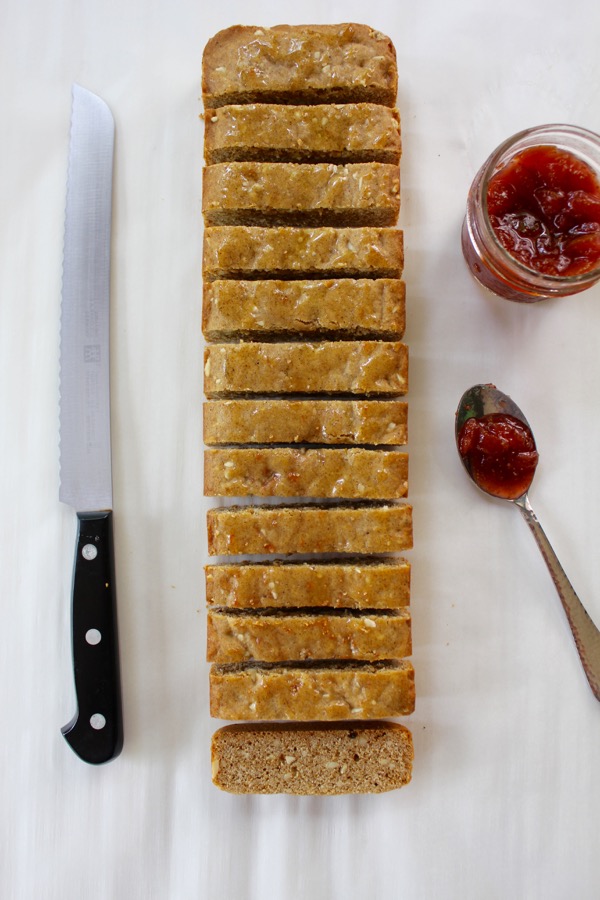 We leave for France on Tuesday.  It has been a long time in the planning.  In honor of our upcoming trip, I made Mimi Thorisson's Pain D'Epices.  It is a humble spice bread that is good in so many ways.  Serve it warm smeared with butter, top it with hummus for an appetizer, or spoon on your favorite jam. It can be anything that you want it to be. It is both sweet and savory. The following are some of the places that I am considering visiting in Paris.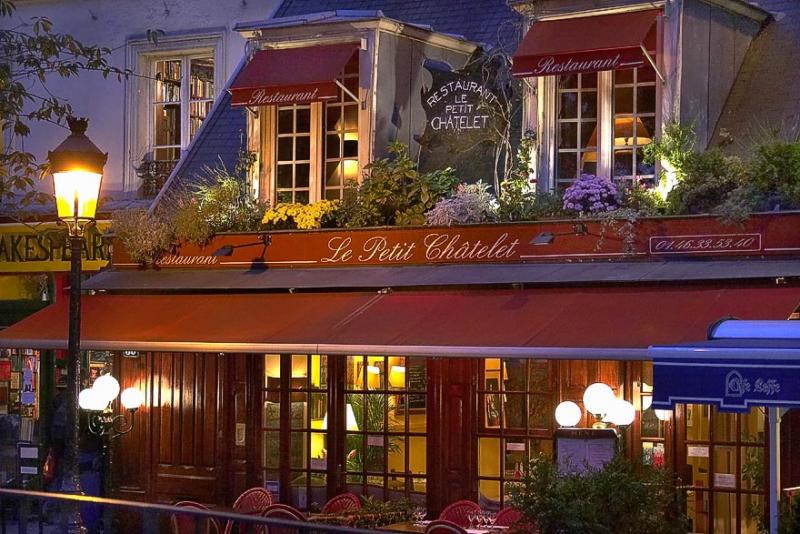 We will be staying in the Latin Quarter on this trip.  We previously stayed in the 7th Arrondissement near the Eiffel tower. I am very familiar with that area of Paris.  The Latin Quarter is in the 5th Arrondissement on the Left Bank.  There are so many historical points of interest there. Our apartment is a block from the Sorbonne, the famous Paris University specializing in the arts, humanities, and languages.  But it is also close to Shakespeare and Company. The original bookstore was opened in 1919 and was a refuge for many early American writers like Hemingway and Ezra Pound. The current location is close to The Notre Dame Cathedral.  Le Petit Châtelet is next door to Shakespeare and Company.  Even though it is in a touristy area, the restaurant is authentic and charming with a delightful view of the cathedral.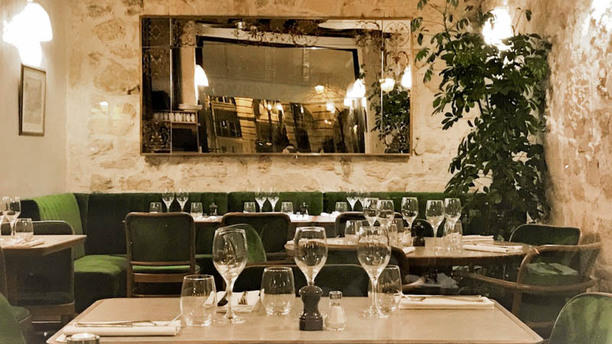 Le Caveau du Palais is in a quiet pocket on Ile de Cite.  The restaurant is what the French call charme fou, utterly and incredibly charming.  It is on Place Dauphine, a tranquil triangular park. Outside seating is a pleasant option while watching elderly men playing Pétanque in the adjacent park.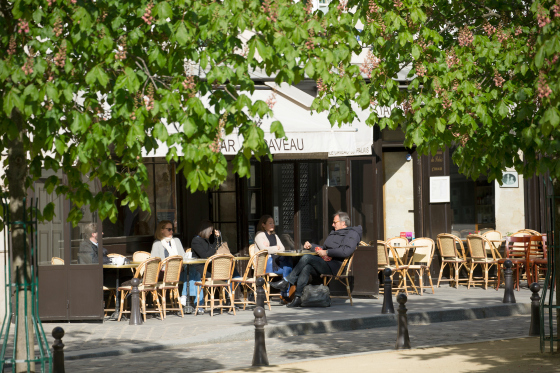 It would be a pleasant place for lunch.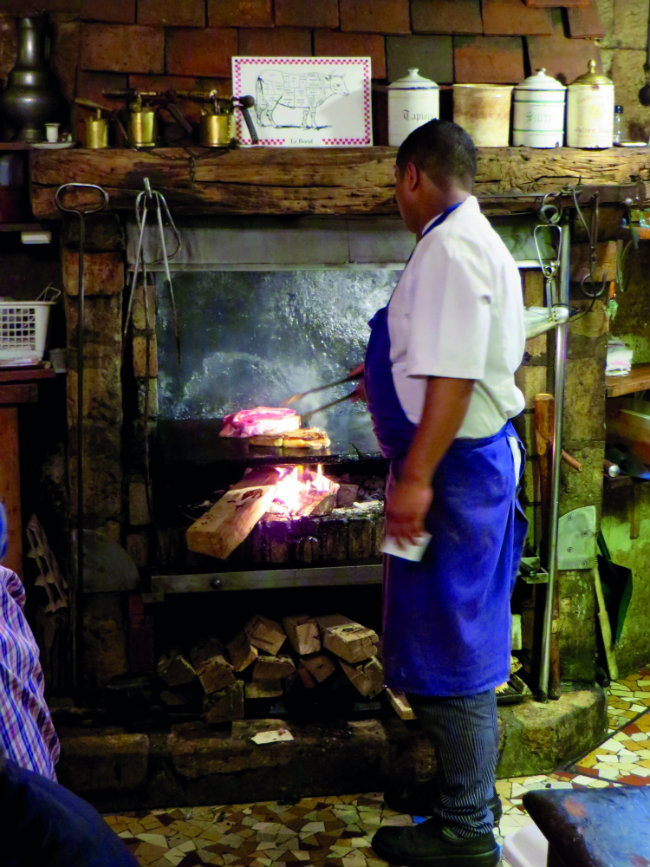 With Gingham curtains at the windows and the smell of wood smoke in the interior, Robert et Louise has been a Marais destination for generations.  Specializing in steaks cooked over a wood fire, it would be a good choice on a cool evening for French comfort food.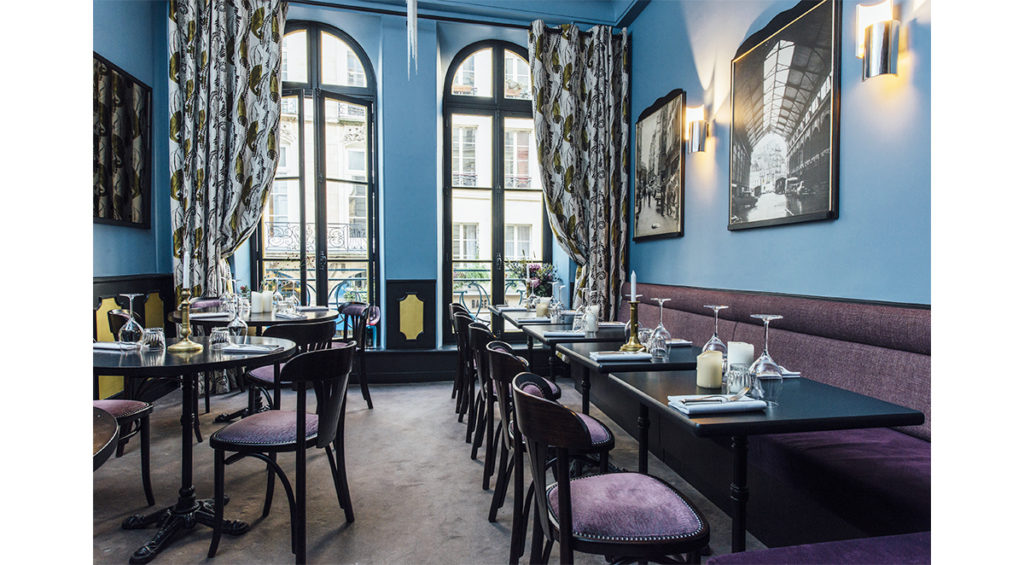 But for our special night out, we have chosen Chez la Vieille.  "La Vielle" literally means old woman.  The restaurant was started by French cook Adrienne Biasin who had a strong French temperament.  When it closed in 2012, Chicago born chef Daniel Rose (of the popular Paris "Spring" restaurant) decided to re-open it.  It has been redesigned but retains many of the old school dishes like blanquette de veau.
I will try to post to the blog while we are traveling.  But I will definitely be posting pictures to my Instagram account.  Hope you follow me there.  Au Revoir.
PAIN D'EPICES (Mimi Thorisson)
5 1/2 tablespoons unsalted butter, melted, plus more for the pan
1 cup all-purpose flour
1/4 cup buckwheat flour
1/3 cup almonds finely chopped
2 teaspoons baking powder
1/4 teaspoon ground cinnamon
1/4 teaspoon grated nutmeg
1/4 teaspoon ground cloves
1/4 teaspoon ground ginger
2/3 cup lavender honey
1 large egg yolk
Preheat the oven to 350 degrees F.  Grease a 9″x5″ loaf pan with butter
In a large bowl, combine the flours, almonds, baking powder, cinnamon, nutmeg, cloves, and ginger.  Add the honey, melted butter, and egg yolk and mix well.
Scrape the dough into the prepared pan and bake until a knife inserted in the center comes out clean, about 40 minutes.
Unmold and let cool at least slightly before serving.  This is good at room temperature.