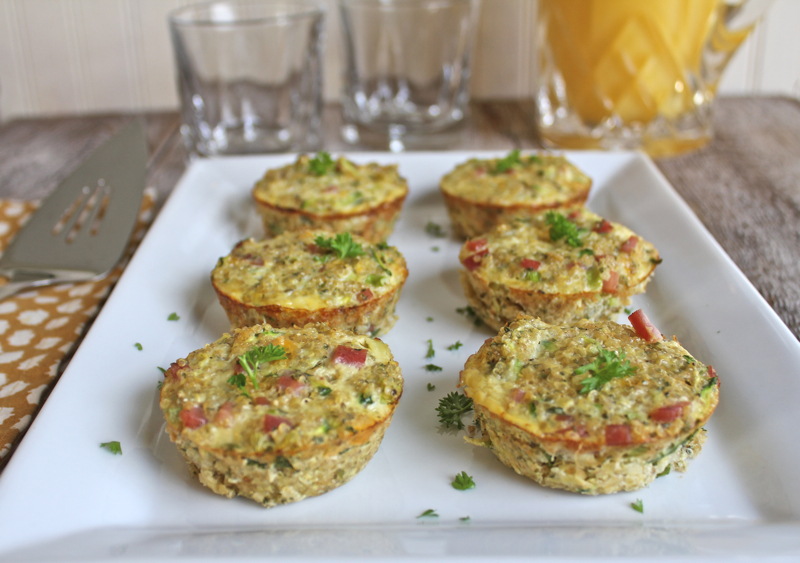 I am always looking for interesting breakfast options.  There is something very special about food that can be picked up on the run when you have very little time.  When you add to that a healthy alternative to heavy egg and cheese concoctions, I am delighted.  I found this quinoa muffin recipe on Pinterest from Iowa Girl Eats.  Kristin actually made her muffins in mini muffin cups and figured the calorie count to be 48 calories for each.  I made mine in a standard size muffin pan.  I was not so much interested in the calories as I was in the healthy ingredients.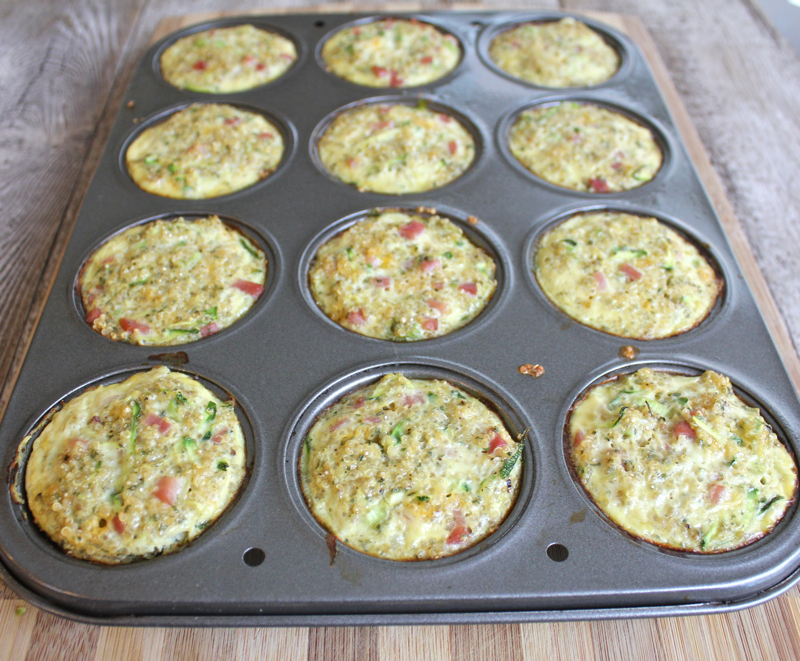 The quinoa takes the place of flour in the muffins.  There are only two eggs and two egg whites in the mix.  The other ingredients are zucchini, cheese, ham (I used Canadian Bacon), green onions and parsley.  But what is so special about the ingredients is that you can use anything that you would like.  Leave out the ham and you would have a good vegetarian muffin, substitute spicy cooked sausage and you would have an added kick.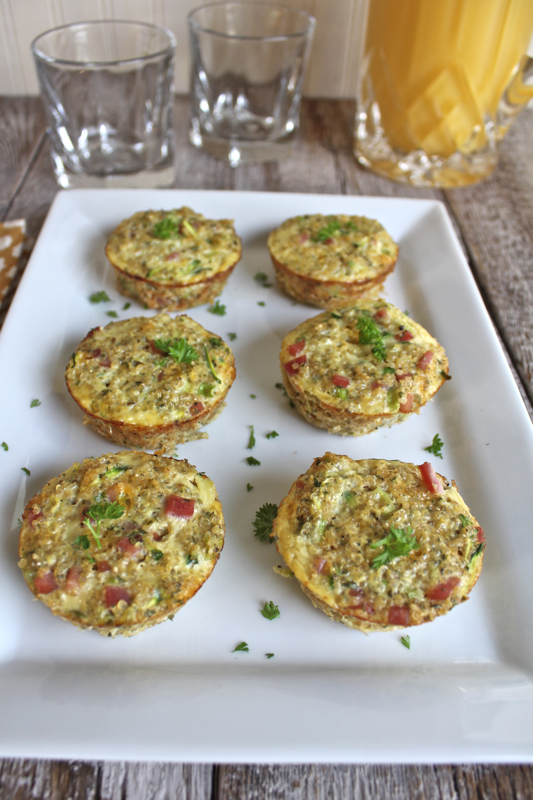 I plan to tuck these muffins away in the fridge and freezer for future quick breakfasts. We will be traveling back to Lake Lure at the end of the month.  David usually likes to stop for a chicken biscuit at MacDonald's.  Even though he eats just the bottom half of the biscuit with his fried chicken patty, these muffins are a far better choice.  The only down side that I see is that Daisy, our dog, won't get her favorite top biscuit treat.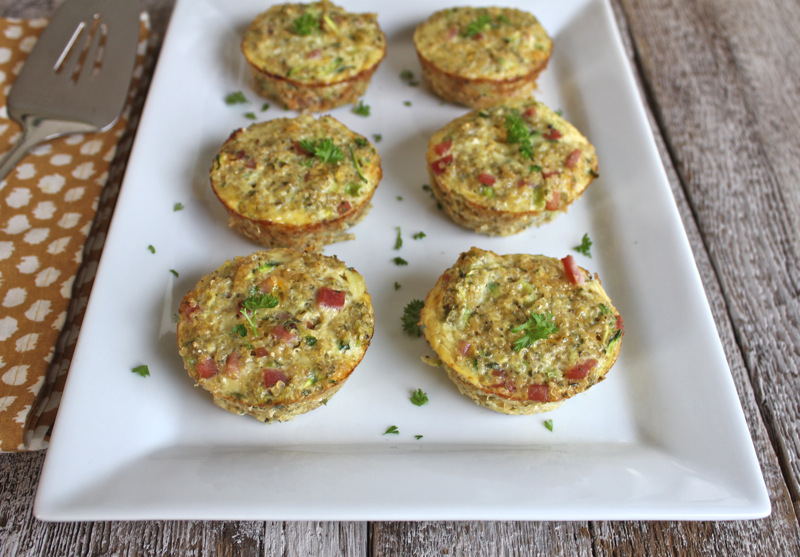 I am entering the recipe in Tasty Tuesday over at The Comforts of Home.  I hope you will give these tasty muffins a try.
HAM, CHEESE AND QUINOA FRITTATA MUFFINS
2 cups cooked quinoa (about 3/4 cup uncooked)
2 eggs
2 egg whites
1 cup zucchini, shredded
1 cup shredded sharp cheddar cheese
1/2 cup diced ham
1/4 cup parsley, chopped
2 Tablespoons parmesan cheese
2 green onions, sliced
salt & pepper
Directions:
Preheat oven to 350 degrees. Combine all ingredients in a large bowl and mix to combine. Liberally spray a mini muffin tin with non-stick spray and spoon mixture to the top of each cup. Bake for 15-20 minutes, or until the edges of the cups are golden brown. Let cool for at least 5 minutes before removing from the mini muffin tin.
TO FREEZE: Place baked cups on a baking sheet then freeze until solid and transfer to a freezer bag. Microwave for 20-40 seconds depending on how many you're reheating.
FOR REGULAR-SIZED MUFFIN TINS: Bake for 25-30 minutes