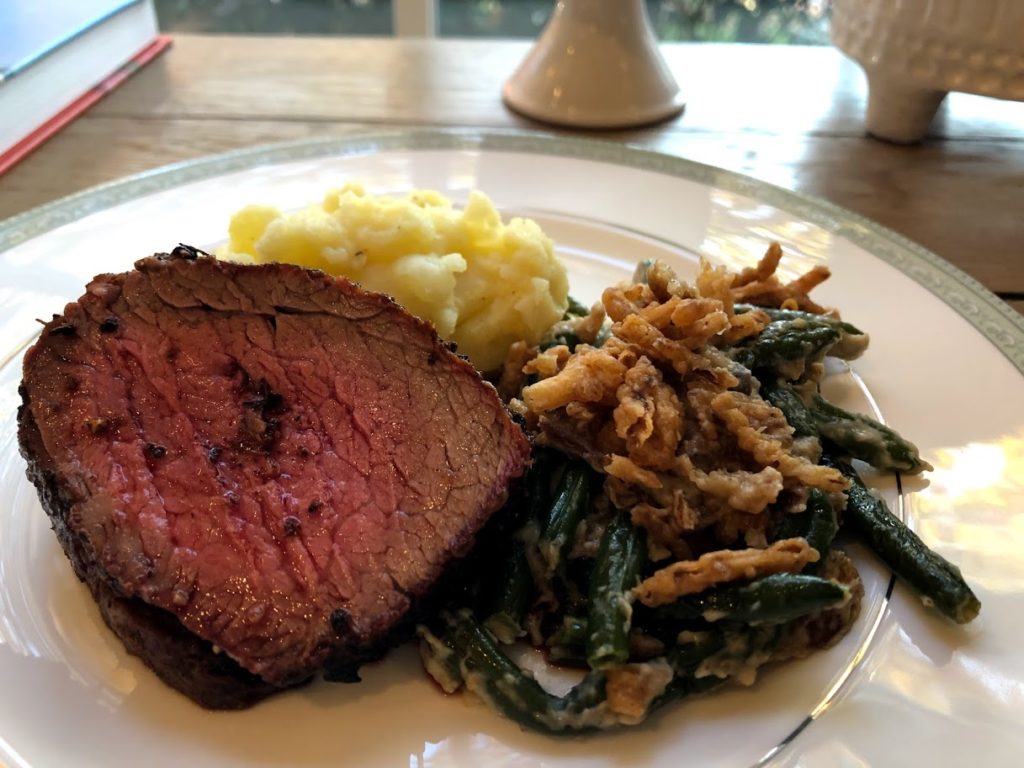 Our Thanksgiving dinner was a departure from the usual.  Our Son Michael loves to grill and decided to attempt a whole tenderloin cooked over indirect heat and then seared over the direct coals.  The inspiration came from Meathead Goldwyn in his iconic grilling book Meathead; The Science of Great Barbecue and Grilling.  The beef was outstanding.  Served with mashed potatoes and an updated green bean casserole, we never even missed a turkey.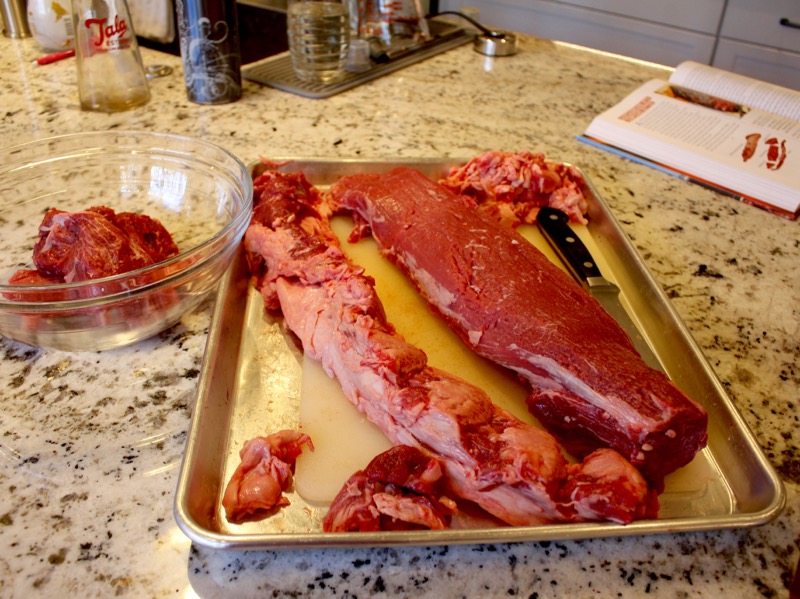 A whole tenderloin requires a breakdown to get to  a symmetrical log from the center.  The tenderloin tips are cut from each end.  The chain along the side needs to be trimmed away and the silverskin removed.  The trimmings can be used as a few filet mignon steaks, stew meat, and/or ground with some of the fat into upscale hamburgers.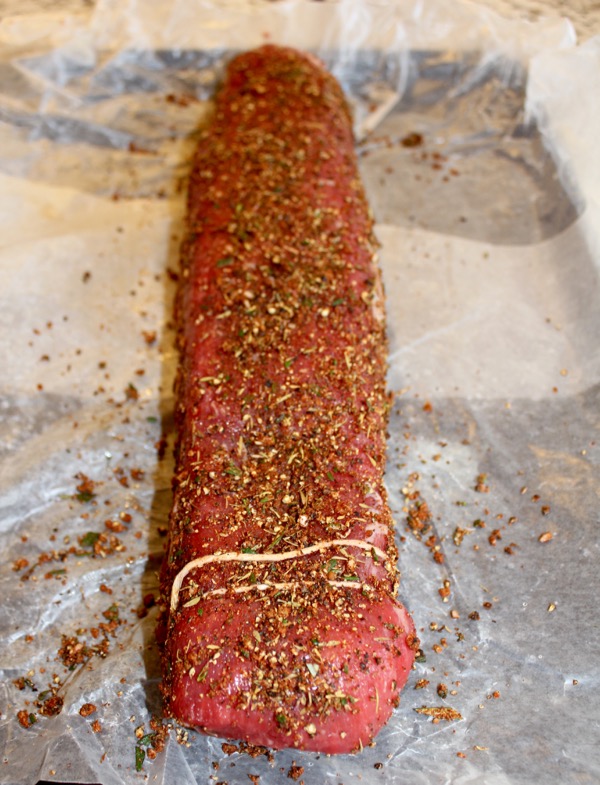 You will need to fold over the tapered end and tie it with string to ensure even cooking.  Once the chateaubriand is ready, dry brine it in the refrigerator for 4 to 6 hours.  The dry brine is just kosher salt.  Sprinkle about 1/2 teaspoon of salt per pound of meat all over the cylinder.  After the allotted time is up, remove the beef from the refrigerator and season it with a seasoning rub.
BEEF RUB
2 Tablespoons ground pepper
2 teaspoons chopped rosemary
2 teaspoons dried thyme
1 teaspoon garlic powder
1 teaspoon paprika
1/2 teaspoon onion powder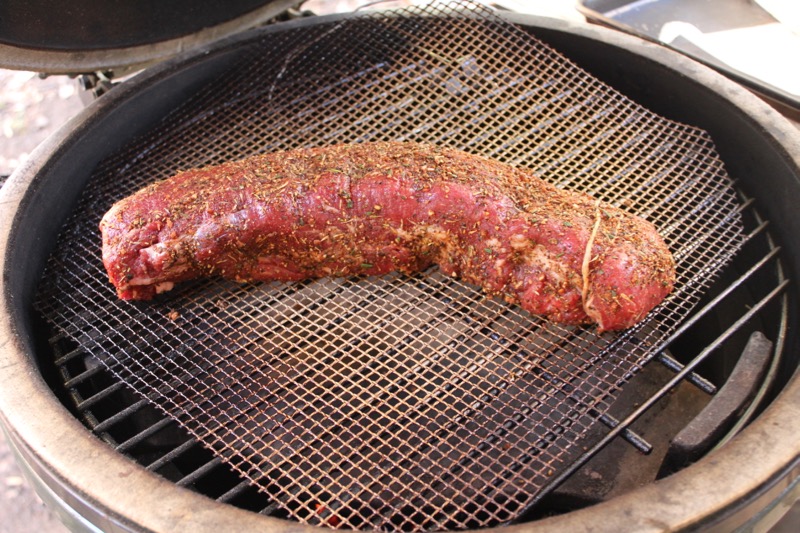 Set up the grill in a two-zone configuration and get the indirect zone up to about 225 degrees F.  Place the meat in the indirect-heat zone.  It will cook slowly for about 45 minutes.  Check temperature with a meat thermometer.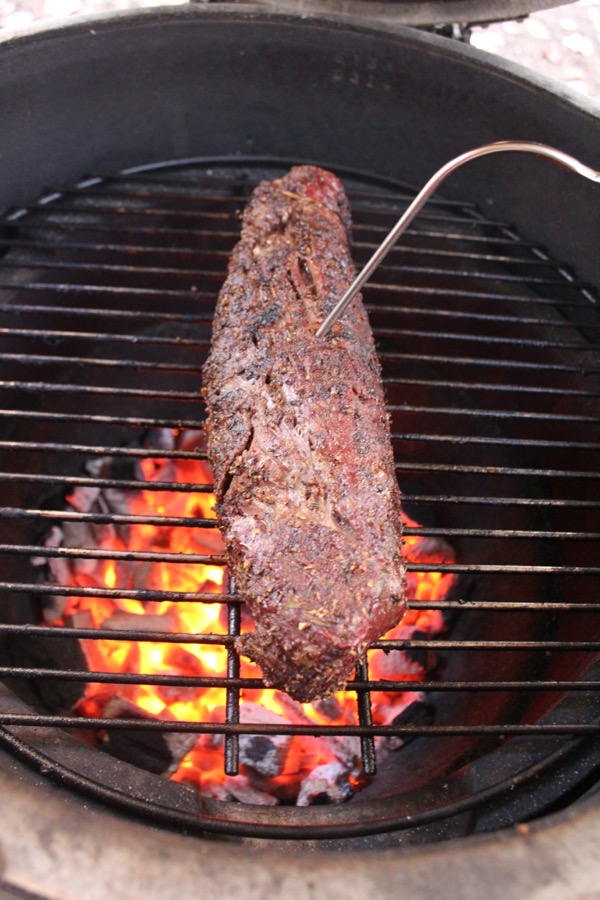 When the meat reaches 110 degrees F, move it to direct heat to sear.  Leave the lid open and roll the roast a quarter turn every 5 minutes or so.  When it reaches 130 degrees F in the center, move it to a cutting board.  Cover with foil and let rest for 15 minutes or so.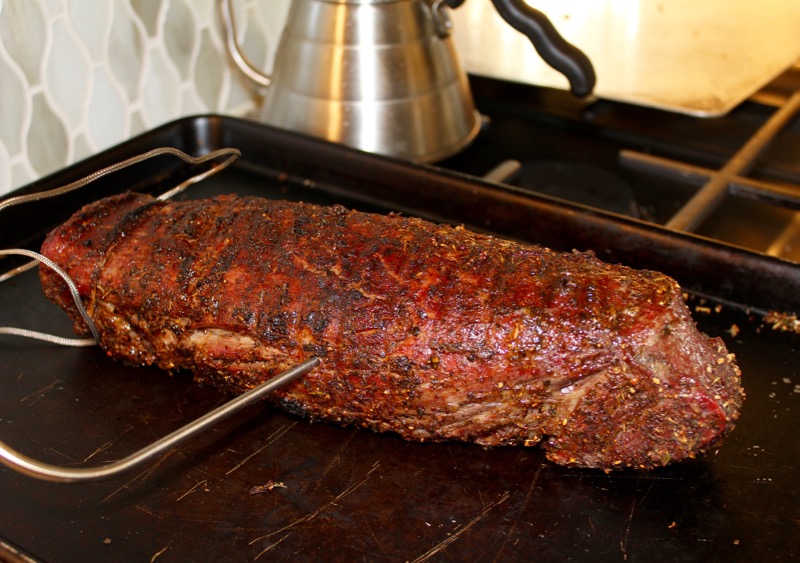 Slice into at least 1 inch steaks and serve.  Serves 6 to 8 easily.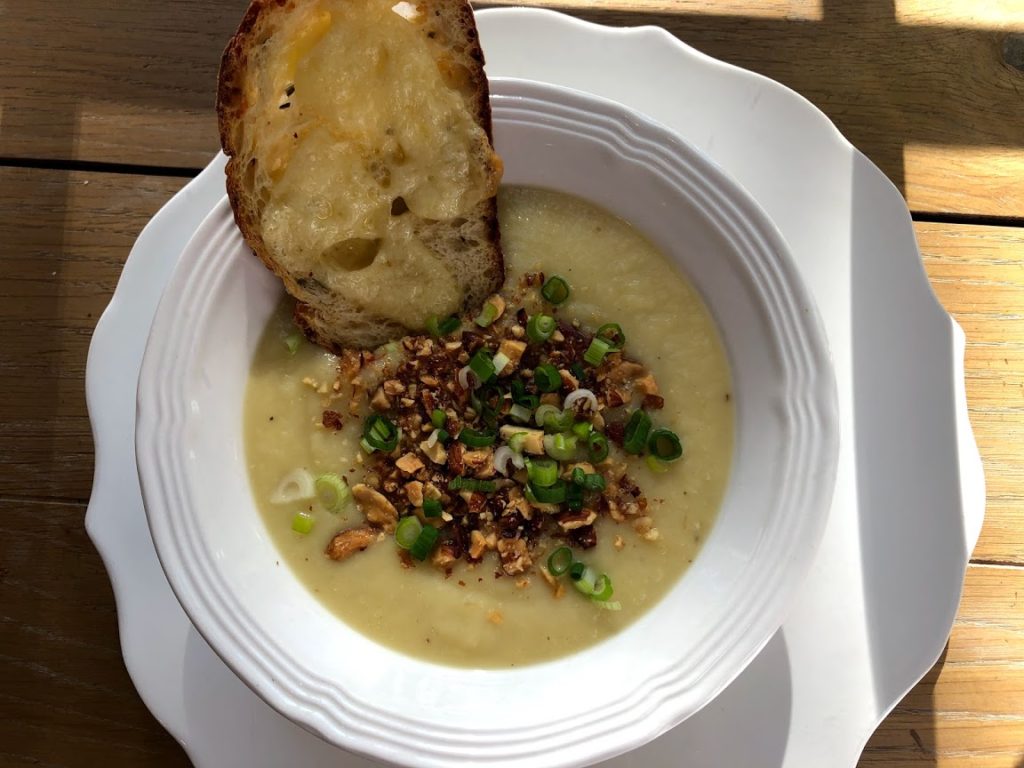 Earlier in the day Kristen made a delicious Parsnip and apple soup with smoked almonds and scallions.  I don't have the recipe but anything you add to it is enhanced by using an immersion blender to meld it all together.  Here is a similar recipe.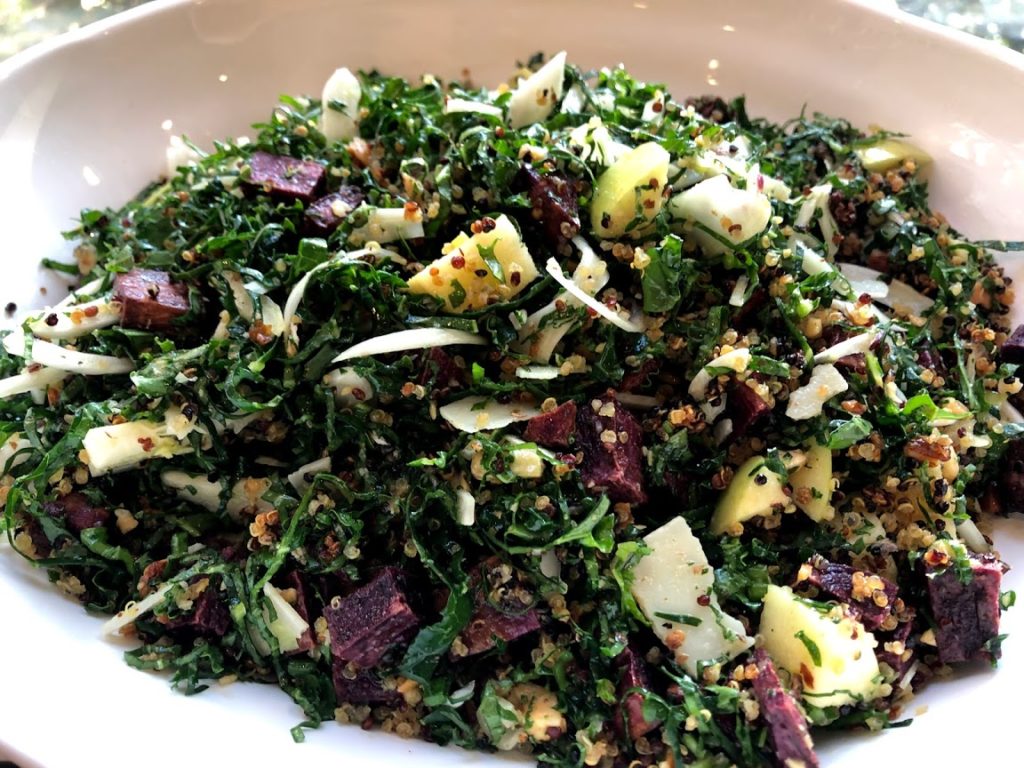 One of the most colorful dishes on our table was this fabulous Kale, roasted quinoa, purple sweet potato and apple salad.  It was such a seasonal delight that I would love to serve this every Autumn and Thanksgiving.  Kristen is so creative.  Remind me to get the recipe.  Will try to blog about this again or maybe Kristen will put it on her blog, Menubility.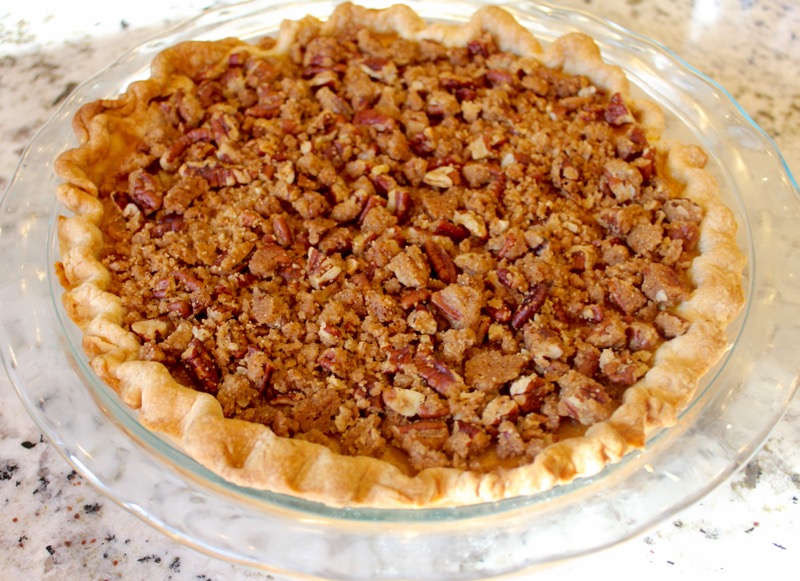 I made a Bourbon Pumpkin Pie from this recipe.  I add a Streusal Topping.  Recipe follows.
STREUSAL TOPPING
1 1/2 cups pecan pieces
1 cup light brown sugar
1/4 cup flour
1/4 cup melted butter
1/2 tsp. pumpkin pie spice
Mix all ingredients.  Place on a baking sheet and bake for about 15 minutes in a 350 degree oven.  Cool and sprinkle over cooked and cooled pie.  You will have extra for other purposes.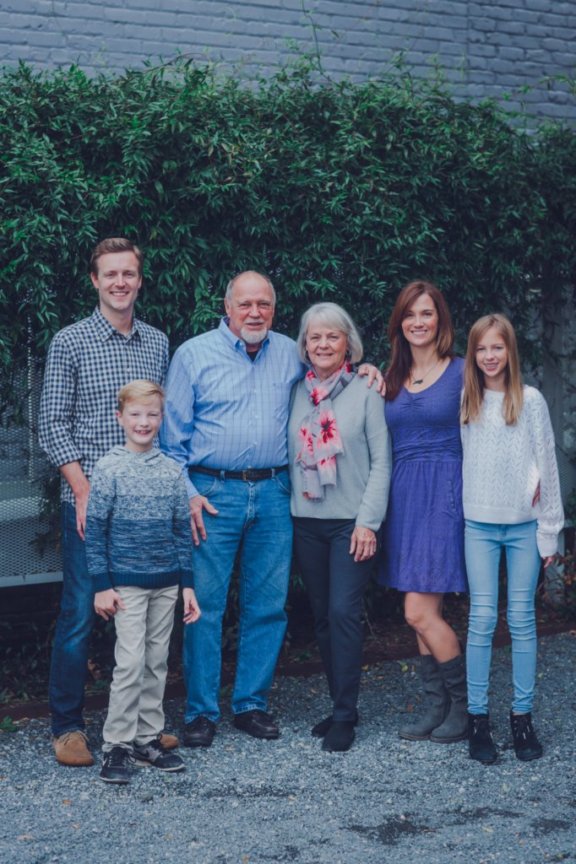 We took some time over Thanksgiving to have photos taken for our Christmas cards.  We are lucky to have Christobal of Azul Photography as a family friend.  Let the Christmas Season begin.