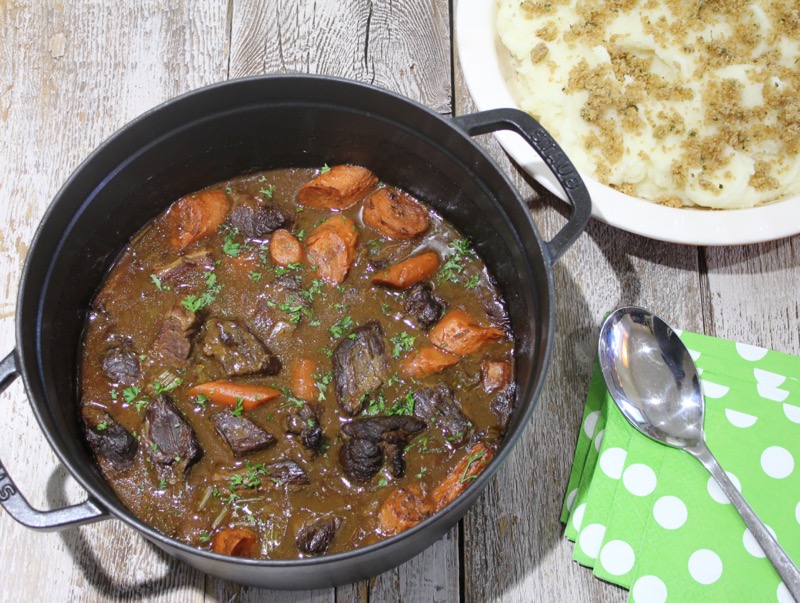 In a twist of fate, serving beef stew in sunny Florida turned out to be just the right thing to do.  With company coming, I wanted to make my Guinness Beef Stew in honor of St. Paddy's Day but had reservations about serving stew in 80 degree temperatures.  On cue a cold front swept through and temperatures were in the 40's and 50's.  We ate this warming stew on the patio wearing sweaters.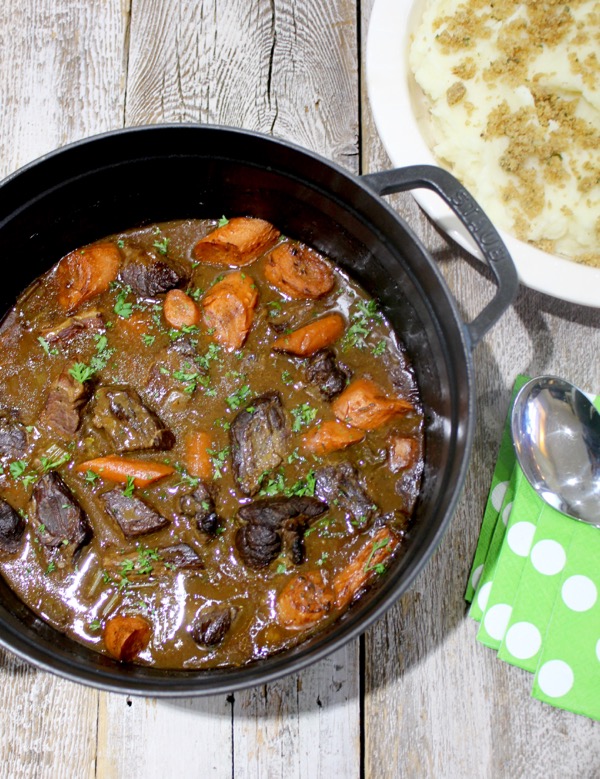 My Guinness Beef Stew is best cooked the day ahead so that you can remove the solid fats that come to the top.  This also allows the stew to develop greater flavor.  It incorporates Guinness Stout, Beef broth, carrots, celery, onions and the beef.  Cooked slowly the meat becomes very tender.  I usually serve this with mashed potatoes garnished with buttered breadcrumbs.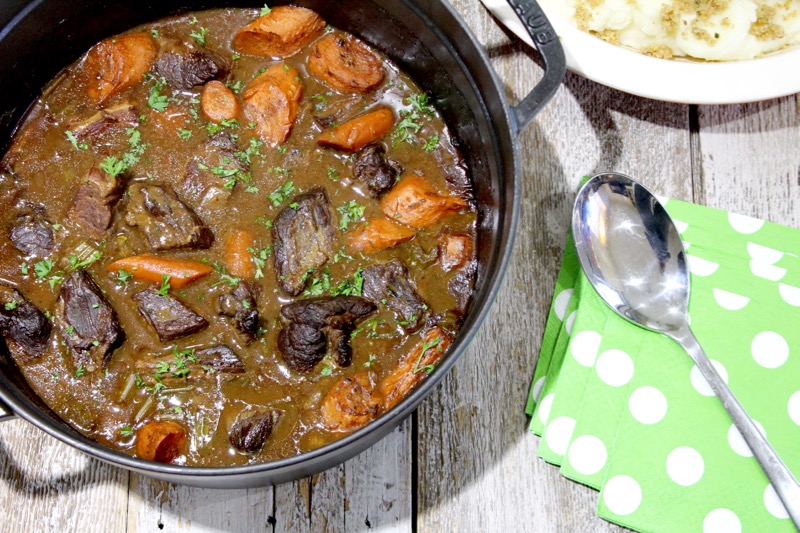 Instead of Corned Beef and Cabbage for St. Patrick's Day, you may want to try this Guinness Beef Stew.  Guinness is an Irish Stout developed by Arthur Guinness in his St. James Brewery in Dublin, Ireland.
We will be heading back to North Carolina over the weekend.  It has been a relaxing 6 weeks in New Smyrna Beach Florida.  We have enjoyed it so much that we will be returning next year.  Finding short term rental properties is challenging in this popular community.  We were lucky to find this charming Spanish styled bungalow for our next visit.  The owners are a delightful couple and we feel honored that they are willing to allow us to rent their vacation home.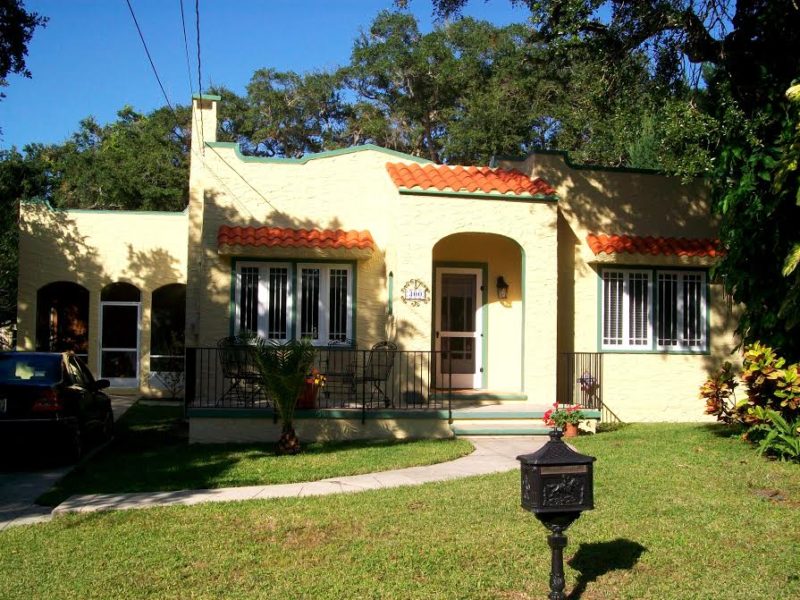 GUINNESS BEEF STEW
2 1/2 to 3 lbs chuck roast, cut into large cubes
3 Tbls olive oil
1 large onion, chopped
3 stalks of celery, chopped
3 large carrots, cut into large rounds
2 to 3 Tbls flour
1 16 oz can Guinness Stout
1 14.5 oz.can beef broth
1 bay leaf
1/2 tsp. thyme
Salt and Pepper to taste
Dry and salt and pepper the beef cubes.  Heat the oil in a large Dutch oven.  Brown the beef in batches until nicely browned.  Remove beef to plate.  Add the vegetables to the pot and cook over medium heat until softened.  Add the flour and cook for a few minutes.  Return the beef to the pot and pour in the Guinness Stout and the beef broth.  Add the flavorings and bring pot to a boil.  Cover with lid and place in a preheated 325 degree oven.
Braise the stew for 3 to 3 1/2 hours.  It can be served at this point, but it is better to let cool and then place in the refrigerator over night.  Remove the solid fats that have accumulated on the top.  Put the stew back into a preheated 325 degree oven and cook until heated through.  Serve with mashed potatoes or Colcannon.