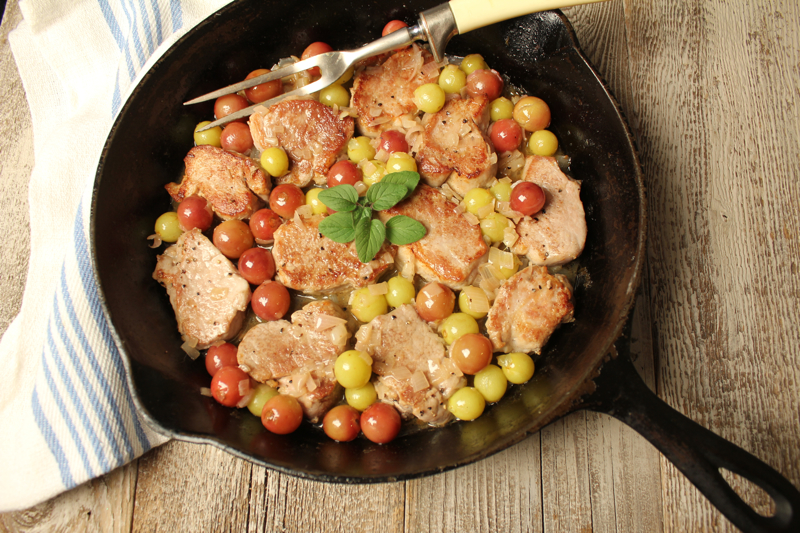 There are so many fascinating websites out there in the ether right now.  I can remember when blogging was a small fraternity or sorority of likeminded people.  Now bloggers are everywhere.  I am always discovering new sites.  One site that, to me, is very interesting comes from a French woman named Mimi Thorisson.  Her blog is called Manger, as in the French word meaning "to eat".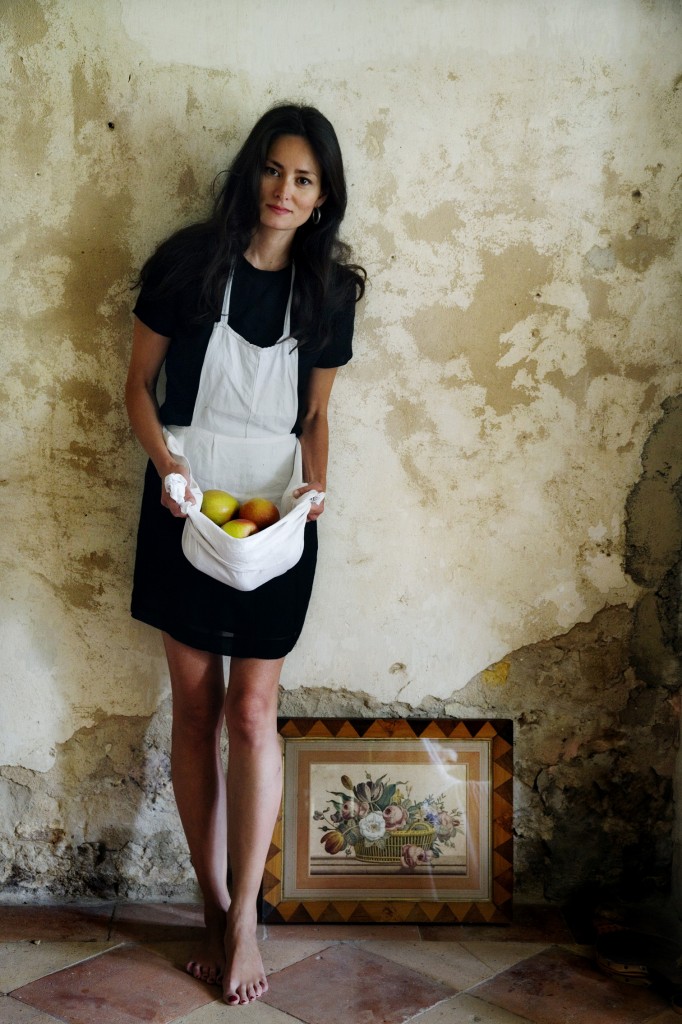 Mimi is a stunningly beautiful woman of French and Chinese heritage.  She lives with her husband (who is a photographer), her children and at least 14 dogs in a charming home in the Medoc region of France.  With a background in writing for publications and extensive traveling all over the world, she brings a knowing eye and mind to her food blog.  Her husband Oddur Thorisson"s photographs are works of art and her recipes are impeccable.  I have enjoyed getting lost in her world.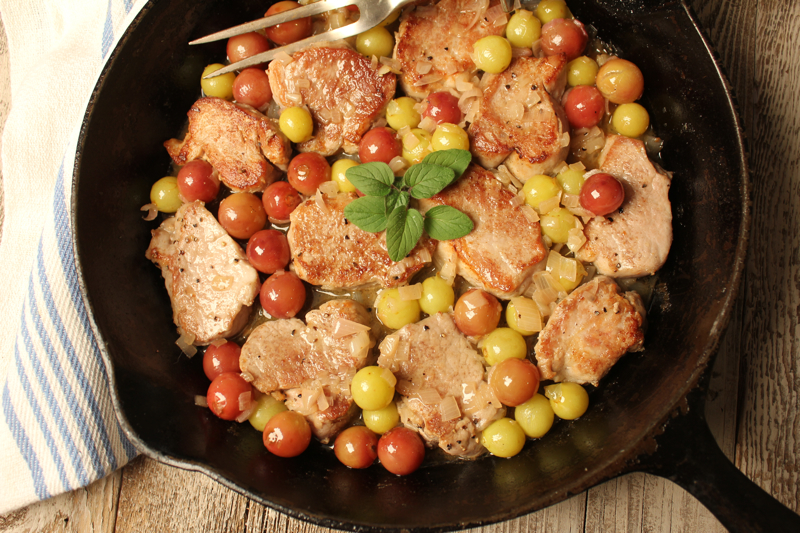 Mimi made this dish with chasselas grapes.  These are wine grapes, although they are suitable as table grapes as well.  Since chasselas grapes are native to France,  I just substituted regular seedless grapes that are readily available here.  The pork tenderloin is sliced into 1″ pieces and cooked with shallots, wine and the grapes.  This was a quick and easy dish to pull together.  We loved it.  Mimi has been featured in Bon Appetit magazine and has a cookbook coming out in September 2014.
PORK TENDERLOIN WITH GRAPES (Adapted from Manger by Mimi Thorisson)
1 Pork Tenderloin, sliced into 10 to 12 1-inch pieces
1 cup each red and green grapes
2/3 cup white wine plus 2 tablespoons for the end
3 shallots, sliced finely
1/8 cup chicken stock
Salt and pepper to taste
Unsalted butter for frying
1 tablespoon olive oil for frying
Slice shallots finely and fry in 1 tablespoon butter for 5 minutes on a medium heat.  Add wine and lower heat – reduce until nearly totally absorbed.
Add the grapes to the pan with a little knob of butter and cook for 2 minutes until glossy.  Set aside.
In another pan, heat olive oil, and 1 tablespoon butter and fry the pork pieces for 3 to 4 minutes on each side.  Season with salt and pepper.  Remove filets from pan, add chicken stock and scrape to deglaze pan.  Add the 2 extra tablespoons of white wine and 1/2 tablespoon butter.  Reduce for 2 minutes on high heat. Return meat to pan, lower heat and add the shallot and grape mixture.  Cook for a few minutes to reheat and meld the flavors. Serves 2 to 4.