We had a busy holiday season with family and friends.  We traveled to North Carolina to spend time with family in Cary and Jacksonville and then back to Lake Lure to attend to some Winter tasks.  We spent the New Year in Myrtle Beach with old friends, ate well, celebrated joyously and returned to Lake Lure a little heavier and totally worn out.  It is cold and dreary here with constant rain and fog and my cooking has been minimal.  So before we return to Florida this week, I thought that I would reflect back on some of the dishes that were favorites in 2014.  I will begin with January 2014.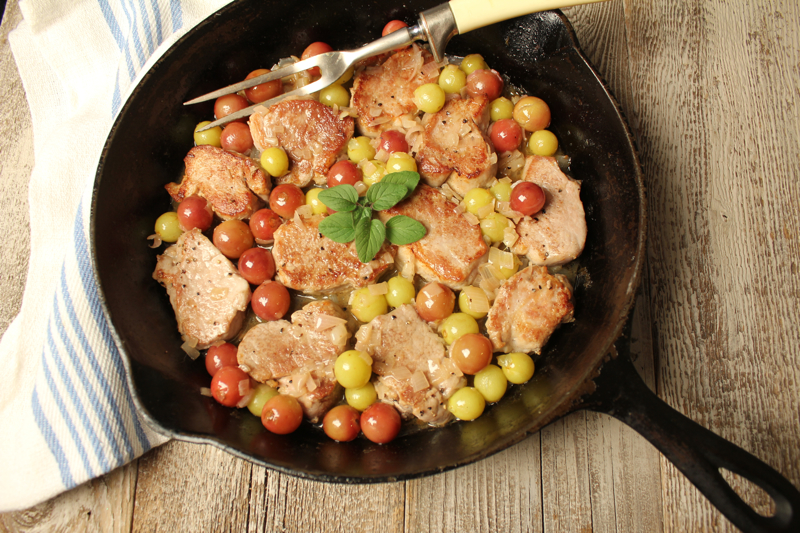 I had just discovered Mimi Thorisson's lovely blog Manger.  One of the first dishes I made from her blog was this Pork Tenderloin with Grapes.  We loved it and my eyes were opened to the possibility of actually cooking grapes.  It was also a pretty dish that tasted heavenly.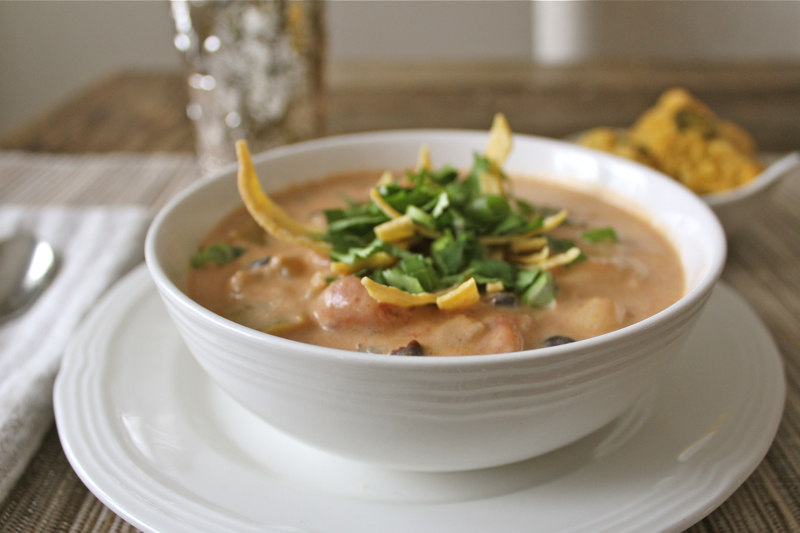 February found us in Cary celebrating our Grandson's third birthday.  My DIL Kristen made this warming Tortilla Soup on a snowy day.  I could use a bowl of it right now.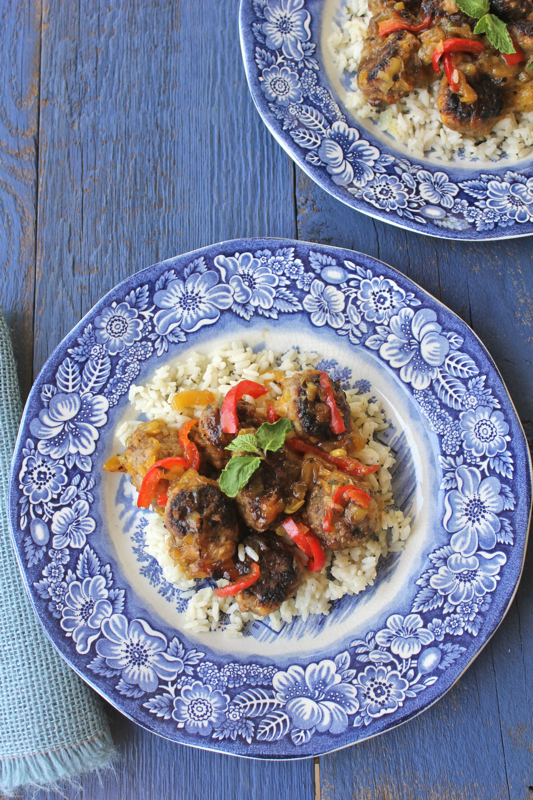 We enjoyed these Polynesian Meatballs as the weather was improving.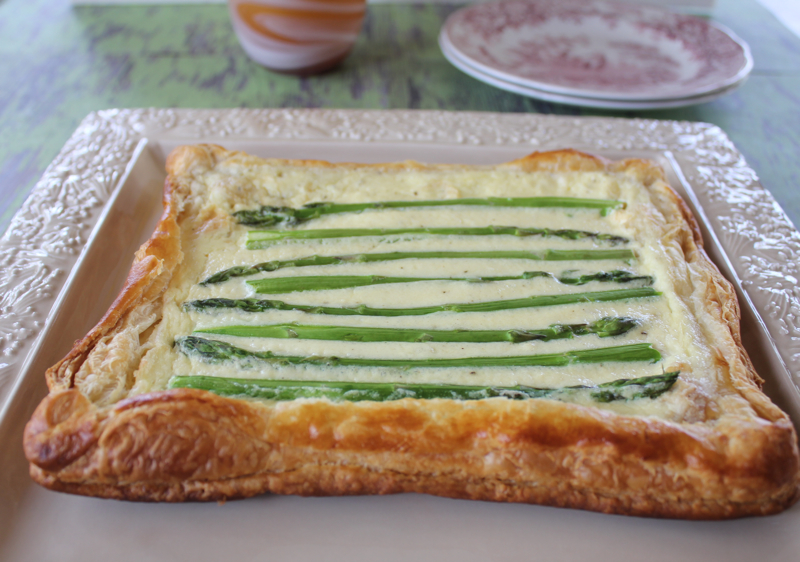 With Spring in the air and fresh asparagus in the market we indulged in this easy Asparagus Tart.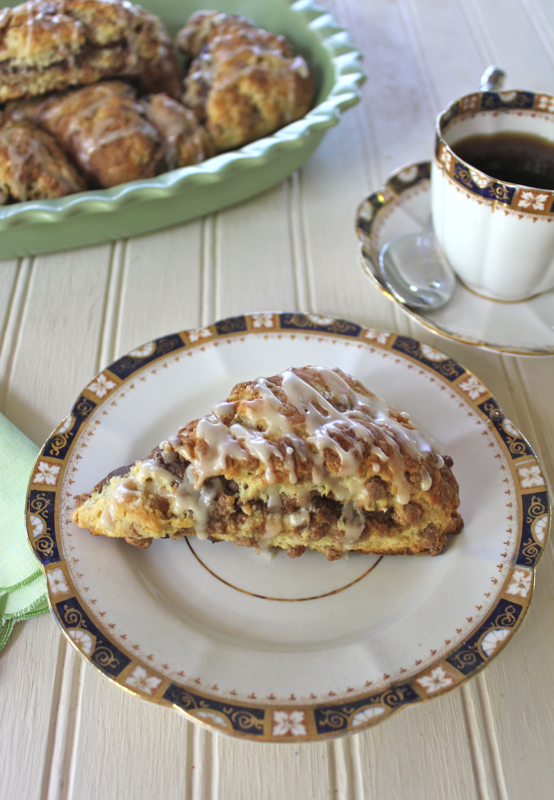 King Arthur Flour has a wonderful blog called Flourish.  This recipe for Triple Cinnamon Scones sounded so good that I purchased their cinnamon chips and cinnamon filling mix to make them.  I have been making them ever since.  They are the best scones I have ever had.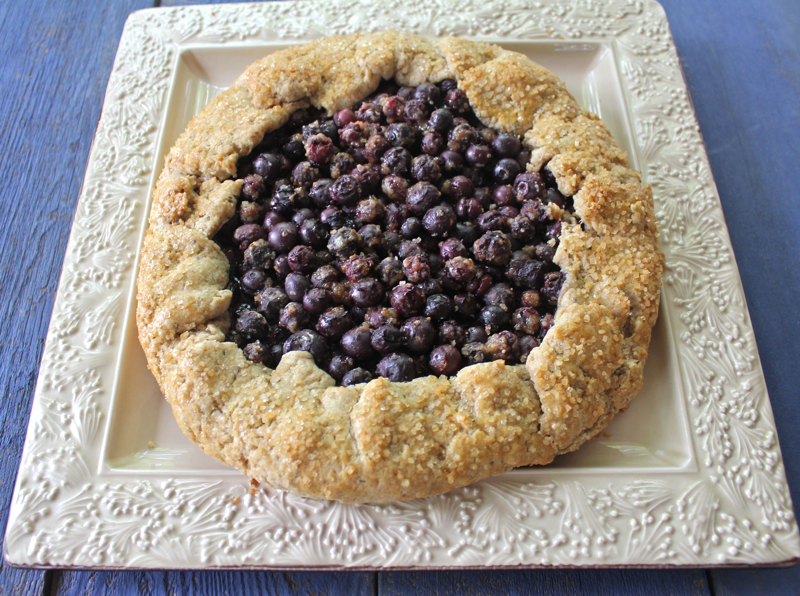 In June I made this wonderful Blueberry Galette.  The rosemary in the crust was an unusual addition and went so well with the blueberries.  I will be making this often.  The crust also has whole wheat flour in it which I love.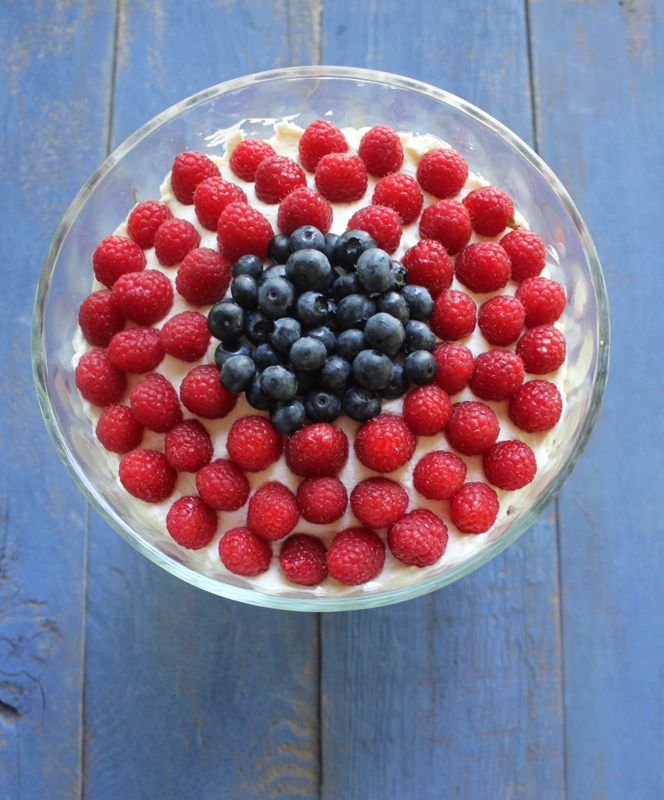 Summer is berry season and I couldn't resist this lovely Raspberry and Blueberry Tiramisu.  Perfect for the 4th of July.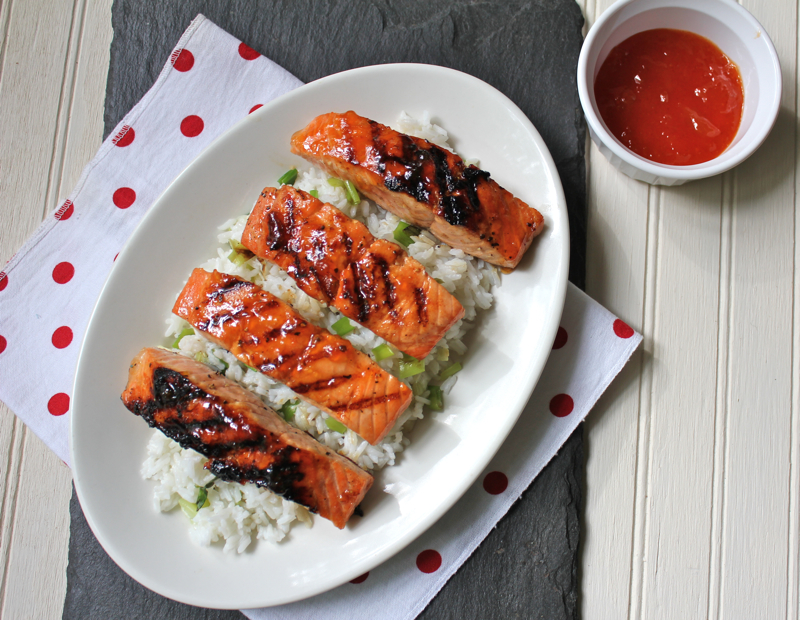 In August our grill was kept busy.  This Spicy Glazed Salmon was an easy fix with only three ingredients.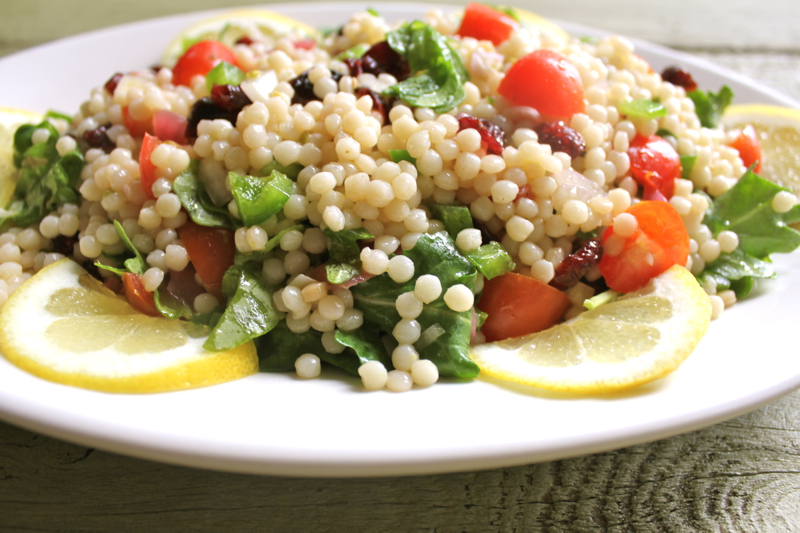 September at the lake is usually still warm.  Cool salads are always welcomed.  This Israeli Couscous and Arugula Salad from Ina Garten is delicious.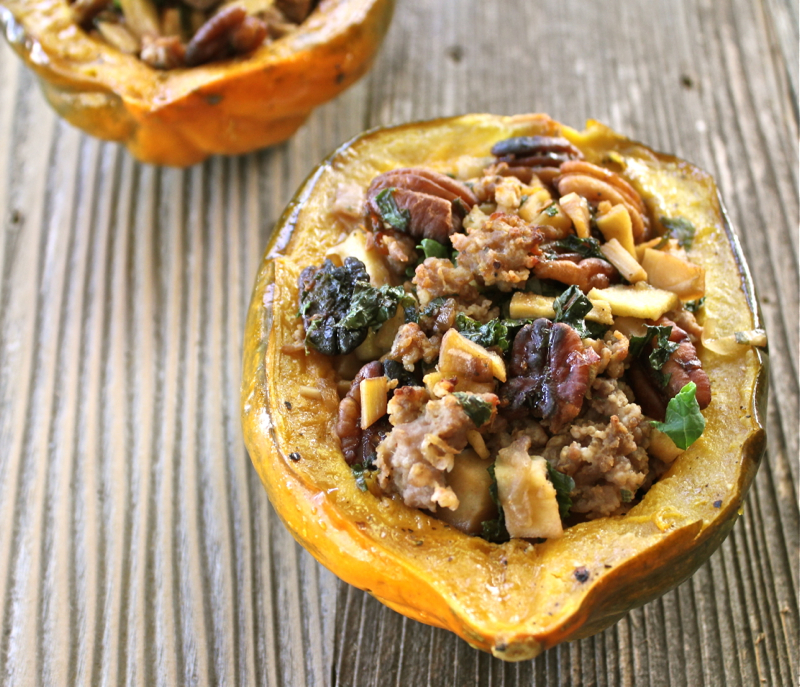 October is apple season in Western North Carolina.  This Maple Glazed Acorn Squash with Sausage, Apple and Sage is a perfect Fall dish.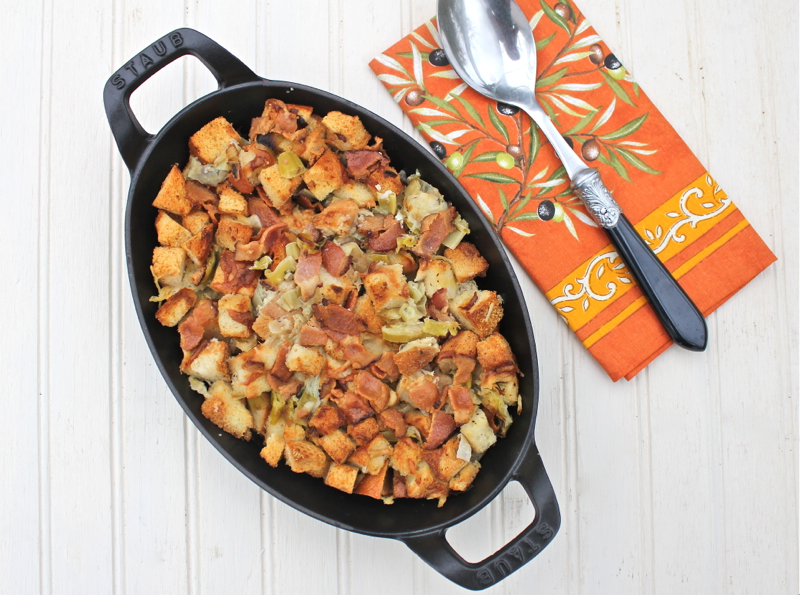 In November, this Leek and Artichoke Bread Pudding was on my Thanksgiving table.  The recipe came from Ina Garten's new book Make it Ahead.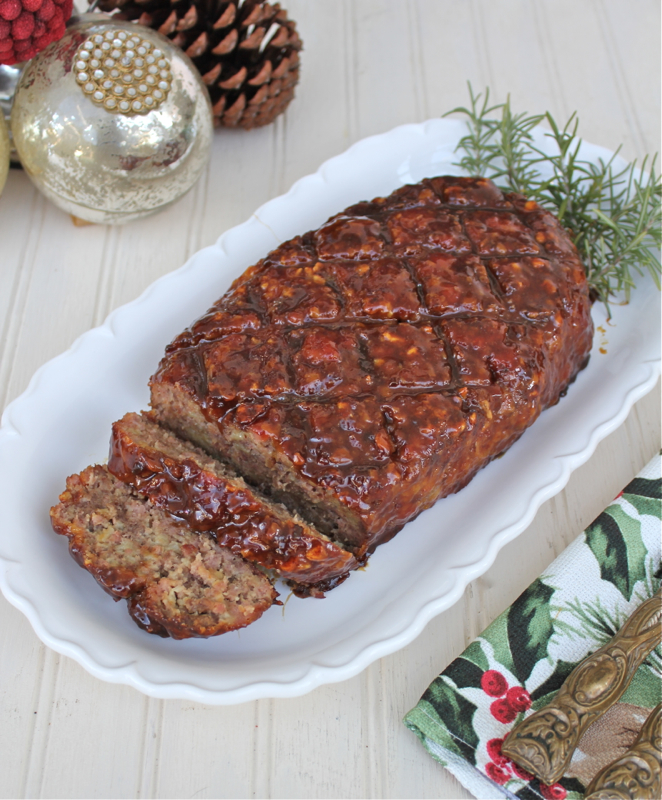 Finally, in honor of family tradition, in December I made my Mother's delicious Ham Loaf.  It brought back memories of Christmases past.  2014 was a very good year.  I am looking forward to the year ahead and wish all of you a Happy New Year.