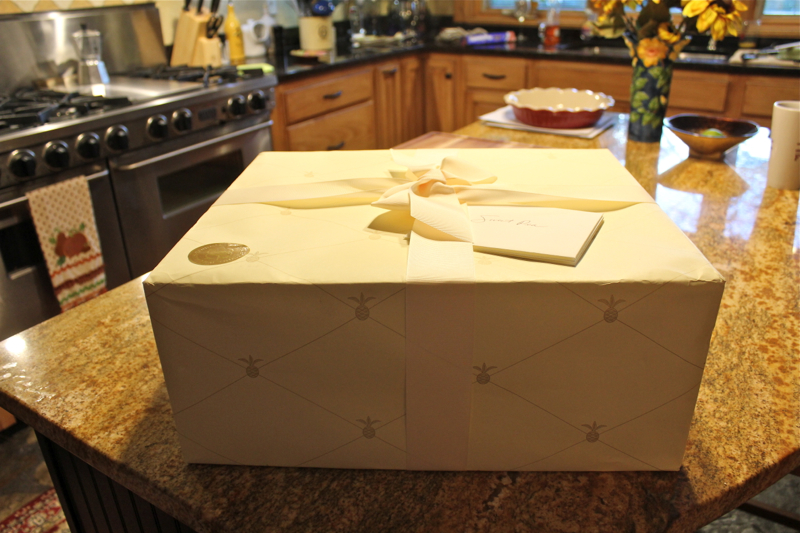 I have been kind of dreading this milestone birthday.  But so far it has been a good day.  I received the gift that I wanted first thing this morning.  I have received phone calls and facebook wishes.  David made me breakfast and he will be making a cedar planked salmon in our fireplace tonight for dinner.  It turned cold over night.  The winds have been howling and our roof was pummeled with acorns dropping from the trees, keeping me awake most of the night.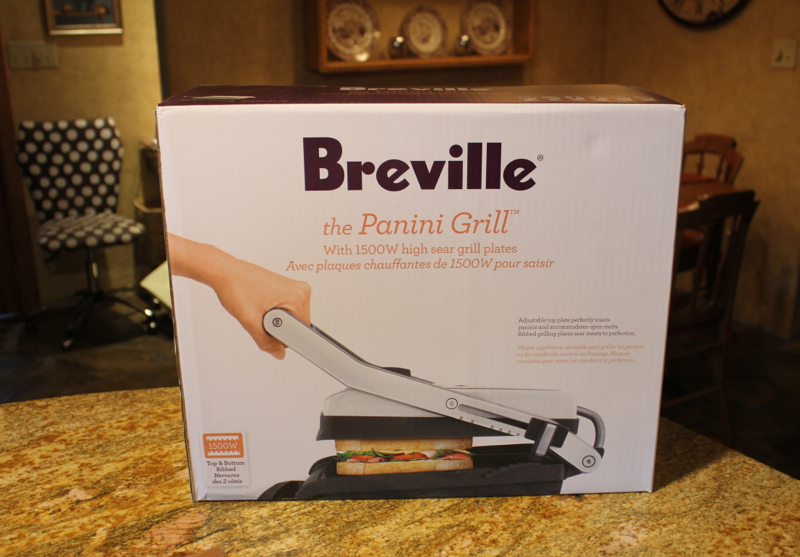 I have been wanting a panini press for a long time.  We have so much company that I thought it would be nice to have one that will make up to four sandwiches at a time.  When I saw the size of the box, I thought, "Oh no, where am I going to store this monster?"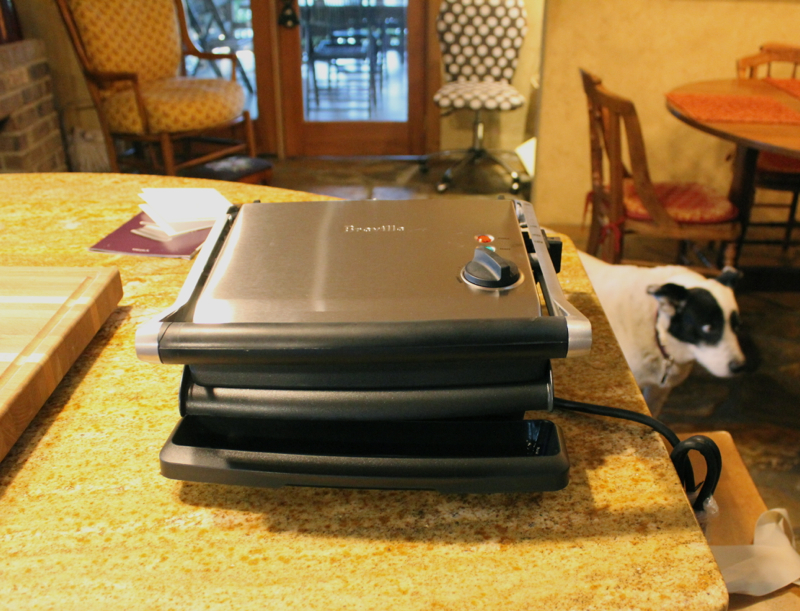 But it turned out not to be as large as I expected and it is a beauty.  I have enough room to store it.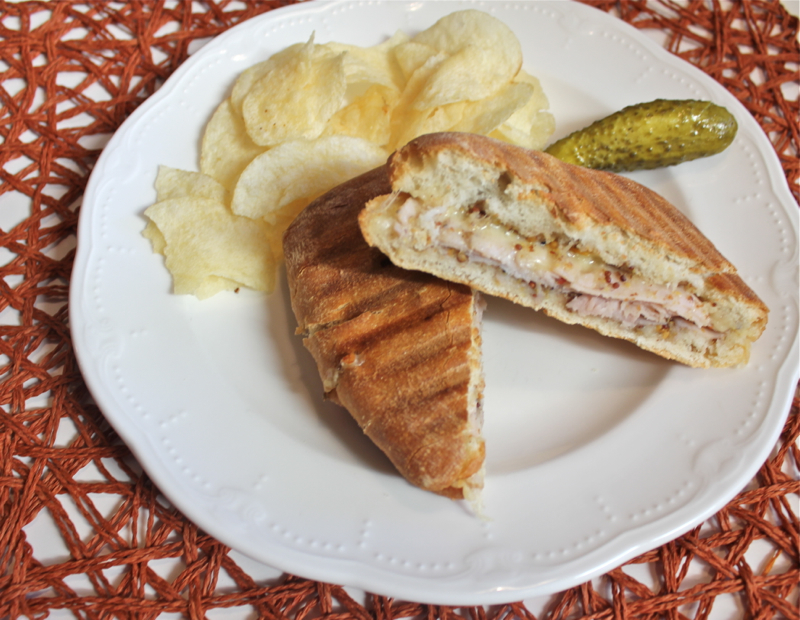 I have a lot to learn about paninis, so if any of you have suggestions or great recipes I would really appreciate your comments.  My first attempt was delicious, but needed more ingredients.  I used this recipe that I have posted before, but used smoked turkey instead of ham.  I always picture a panini with lots of ingredients and am looking forward to experimenting.
We will be having our big birthday celebration in a couple of weeks in Florida.  David's birthday is in 20 days so it will be a joint endeavor.  Many friends and family will join us for dinner, music and dancing.  Our friends with the Malt Shoppe Memories will be performing.  I'm just anxious for David to turn 70 also so that I don't have to be the only oldest person that I know.  Please tell me that 70 is the new 50!  Thank you for all of your wishes.  It mean so much to me.