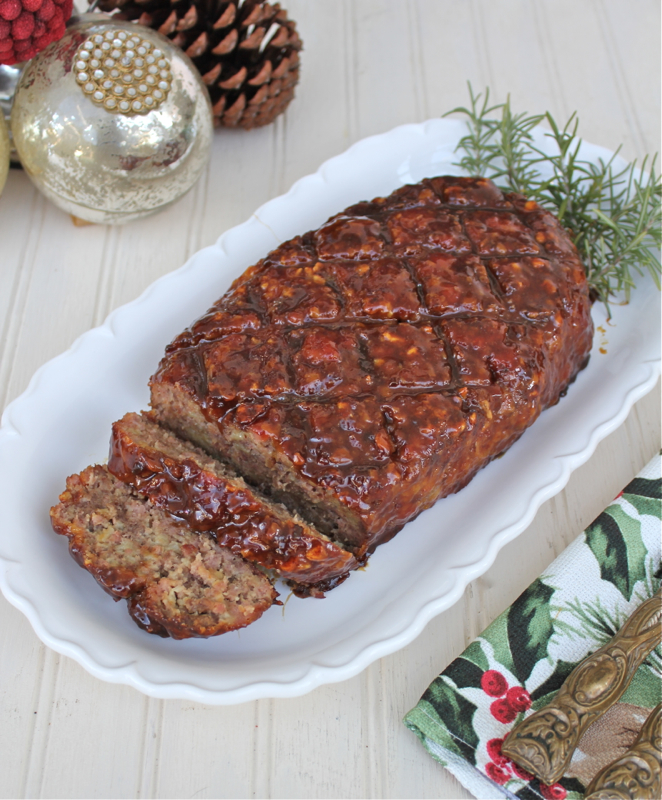 Nothing brings back memories of home more than this sticky glazed ham loaf.  My Mother made this for many special occasions.  Forget the prime rib roast or the whole filet of beef.  To my Mother, a celebration required ham loaf.  We are not sure when she latched onto this dish.  We just always knew that it would be served when she gathered the family together for a holiday.
I don't make it often anymore.  But at least once a year I have to make it, if for no other reason than the smell of it cooking takes me back to her kitchen.  She basted it often with the glaze and, at the end, it caramelized into the sweet coating that was one of her favorite parts of the ham loaf.  She always made two loaves so that she was assured of at least one of the end pieces for herself.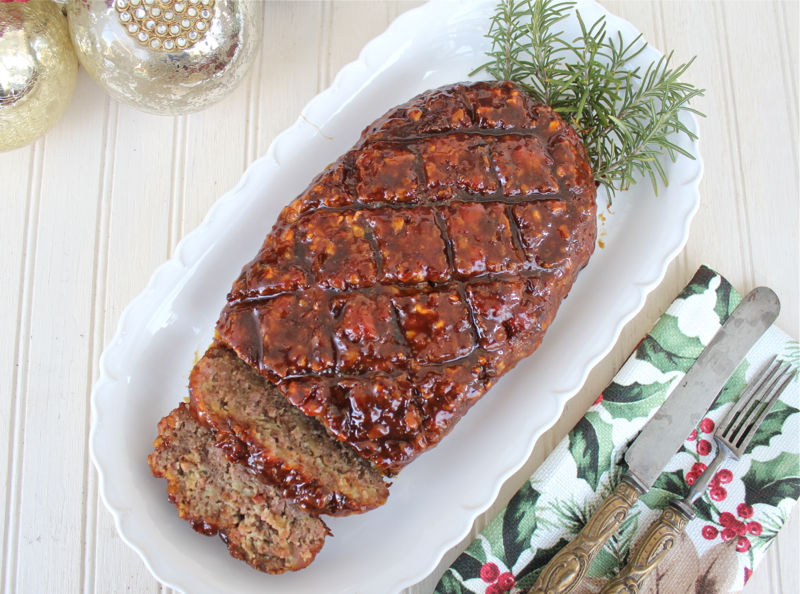 Scoring the top of the ham loaf looks lovely and also holds the glaze better.  It makes a festive presentation and tastes wonderful.
The ham loaf is a mixture of ground round and ground ham.  There was a time when you could ask the butcher to grind a ham steak together with the ground round, but not anymore.  For some reason, most supermarkets will not do this.  I either grind my own ham in my Kitchen Aid with the meat grinder attachment or buy a tube of ground ham.  I just discovered this product.  You may find that small supermarkets will be more willing to grind a piece of ham.  However you arrive at the mixture, you will not be disappointed.
On anther note, one of the things I try to do during the holidays is to support local businesses.  The big box stores are not in danger of losing customers, but by supporting small businesses we can make a big difference.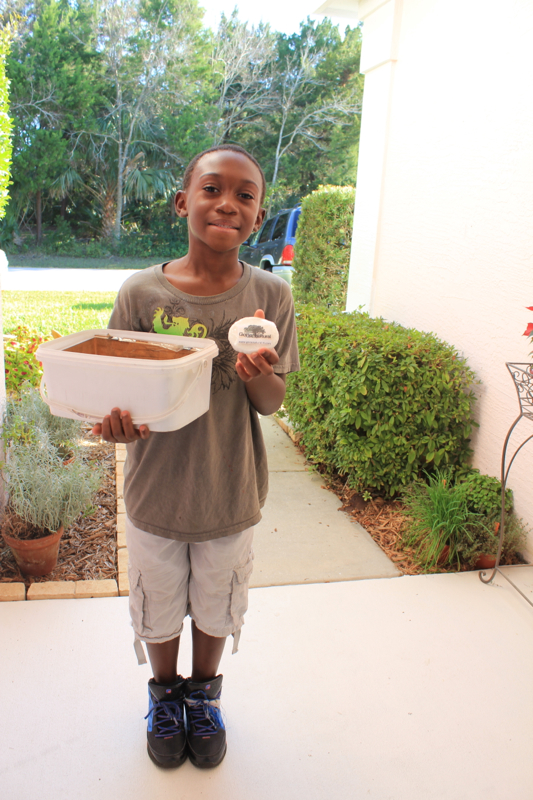 We were very impressed with this young entrepreneur who showed up on our doorstep one evening.  Eldred Williams is 8 years old and with his brothers and father have started a soap company featuring soaps with all natural ingredients.  He was engaging and enthusiastic about his soaps.  The name of the company is Gone Natural; 4 kids and a Father.  Check out the link for more information.  I am very happy with the soap that I bought.  Hopefully, this young man has a bright future.  With his attitude, he is well on his way.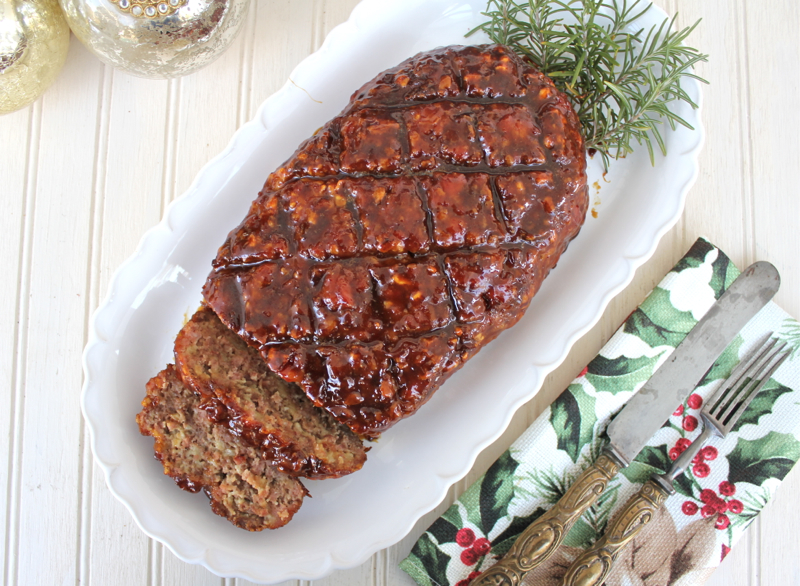 Here is the recipe for my Mother's Ham Loaf.  She would have been proud to share it with all of you.  For me it represents family, fellowship and one of the things that is important about the holidays.
My Mother's Ham Loaf
1 pound ham steak, ground
1 pound ground round or lean ground beef
2 eggs, beaten
1 cup whole milk
2 cups saltine crackers, crushed (about 1 sleeve)
2 teaspoons mustard
1/2 cup cider vinegar
2/3 cup brown sugar
Combine the first 5 ingredients in a large bowl.  I sometimes combine the ground meats before adding the rest.  Form into a loaf and place in a 9″x13″ baking dish.  Score the top diagonally in both directions with a knife (about 1/4-inch deep).  Mix together the mustard, vinegar and brown sugar in a small bowl.  Set aside.  Bake the ham loaf in a 325 degree oven for one hour.  Pour sauce over meat and bake an additional one hour, basting frequently, especially during the last 1/2 hour.  Place on platter, slice and serve.