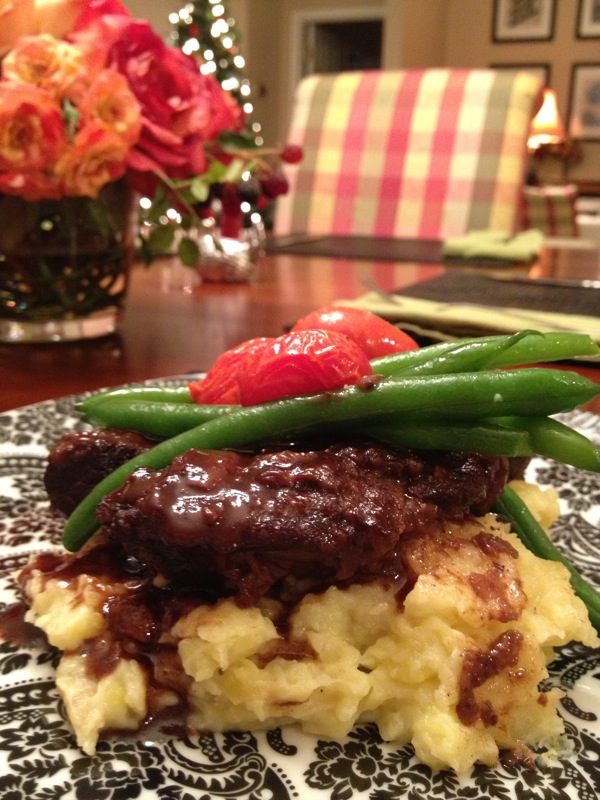 It has been rainy days and clouds for the last week.  We are happy for it because it has stopped the raging fires that have endangered our lives for weeks.  We feel for the people affected by the fires in Gatlinburg, as they were impacted much more than our community.  Our community sent much needed resources to the firefighters in their area.  These few weeks have been a time of reflection, thankfulness and love of neighbors.
I haven't had much time to cook. Photography ops show only grey skies and low light.  So, for at least for the moment, I will rely on previous posts to convey my love of the season.  The food in December is a labor of love.  A beautiful entree is required.  It shows your guests that they and the holidays are special. This first dish, above, is one that David made for Christmas a few years ago.  It is now our Christmas Beef Short Rib Recipe.  It looks like the season with the red tomatoes and green beans and is absolutely delicious.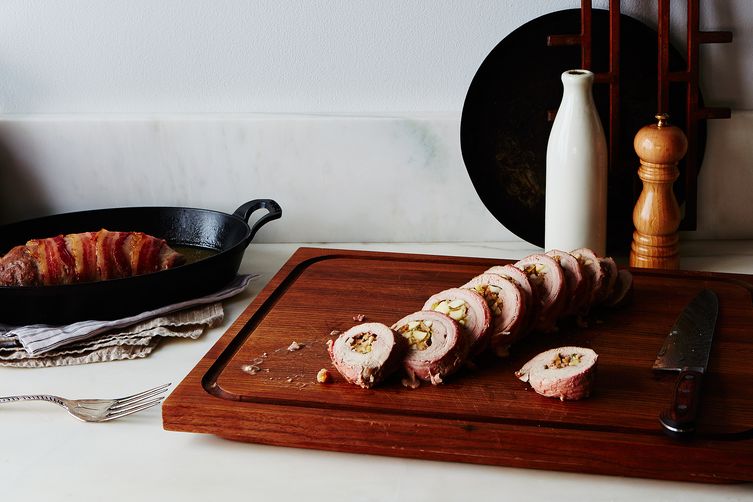 One of my triumphs in recipe development is this Maple-Glazed Stuffed Pork Tenderloin that I entered in a Food52 recipe contest.  It was a finalist for the top spot.  This is a beautiful entree wrapped in bacon and drizzled with honey.  Your guests will love it.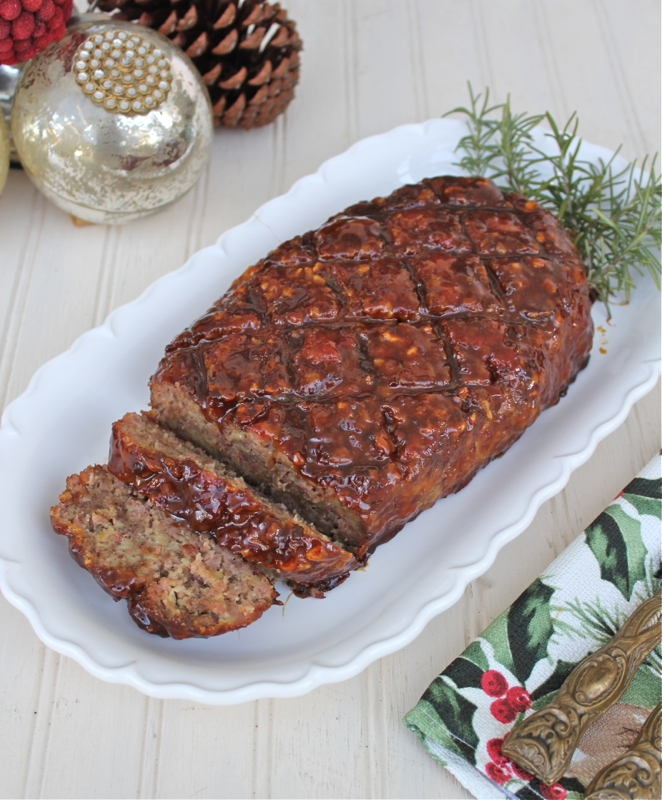 The final entree is somewhat humble, but one of my favorites because it was what my Mother served to guests when she was entertaining.  It is a Ham Loaf with a thick sweet glaze that will have you licking your fingers.  It is simple but festive with the cross hatching and a glistening cloak.
I hope this brings you inspiration for the holidays.