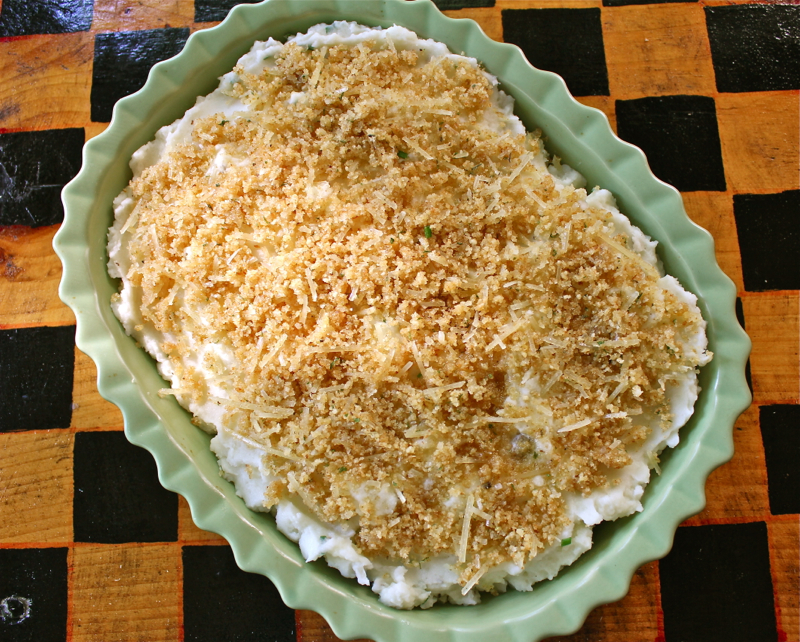 Allow me to ramble a bit.  This will be a rather disjointed post.  It seems I have been snapping pictures willy nilly with no particular theme in mind.  We did have this mashed potato casserole last week.  David was grilling ribs and I knew that the timing for dinner would remain up in the air.  There are many steps involved in his rib recipe.  So, as not to worry about the mashed potatoes, I turned them into a casserole that could be kept warm in the oven.  The topping of breadcrumbs, Parmesan cheese and butter was delicious.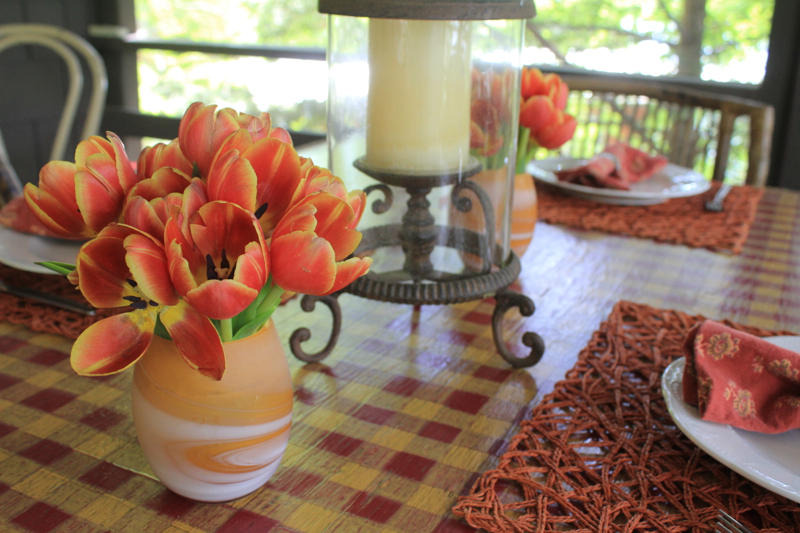 Yesterday we had an old friend from our college days over for lunch.  She has moved close to our area and we had the best time catching up with each other.  I set the table on the porch, and although it was cool, we enjoyed being outside.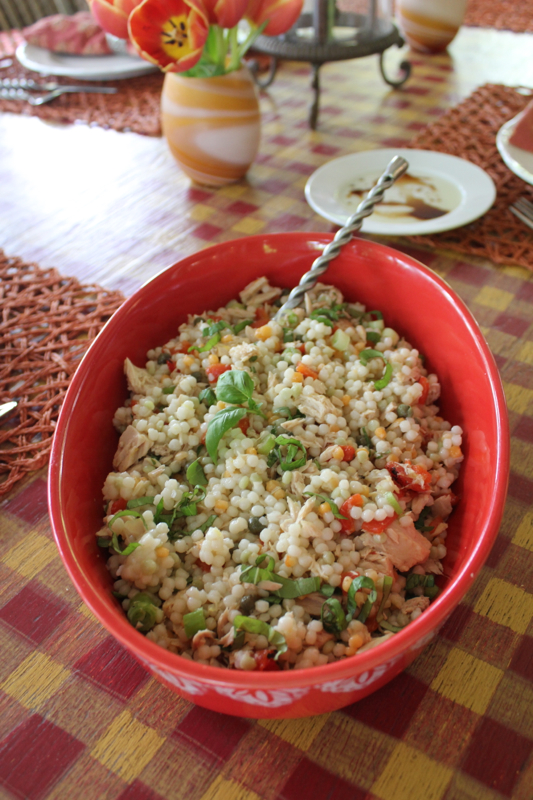 Our lunch included Ina Garen's Couscous and Tuna Salad.  You can find the recipe here.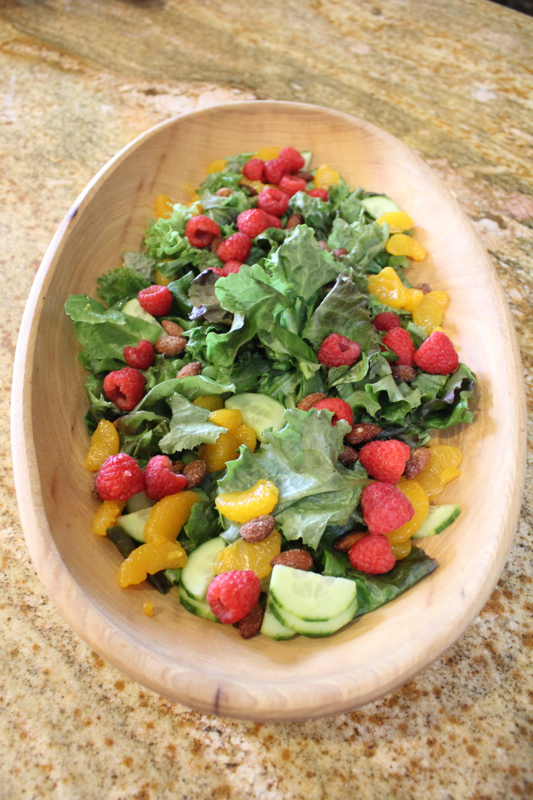 I made a simple tossed salad with Spring greens, mandarin oranges, raspberries and almonds and these focaccia breadsticks with an oil and balsamic vinegar dipping sauce.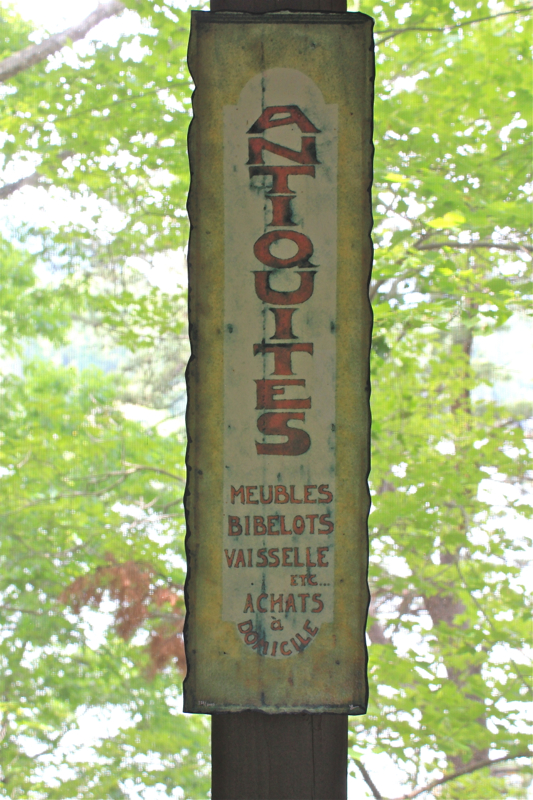 David took me out to lunch for Mother's Day at a small town near us.  After lunch we browsed in several antique shops.  I found this "Antiques" sign.  It is obviously not old, but it looks great hanging on my porch.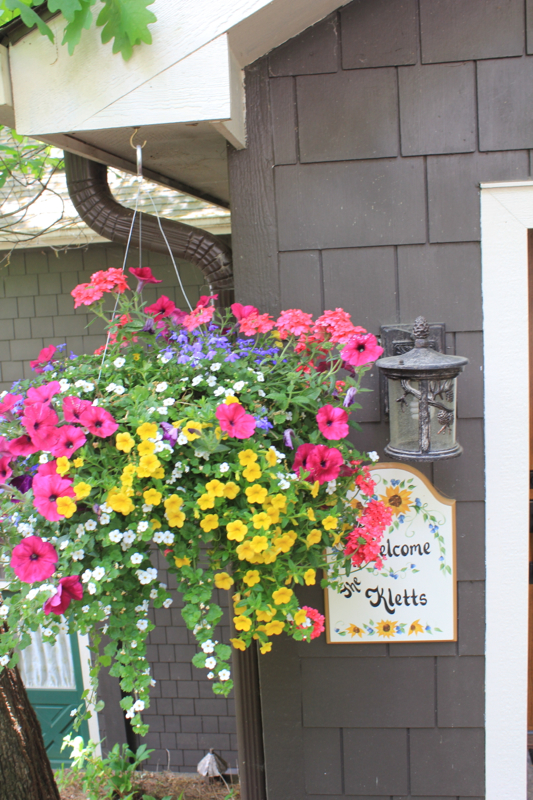 I also found this colorful hanging basket to hang at the entrance to the cottage.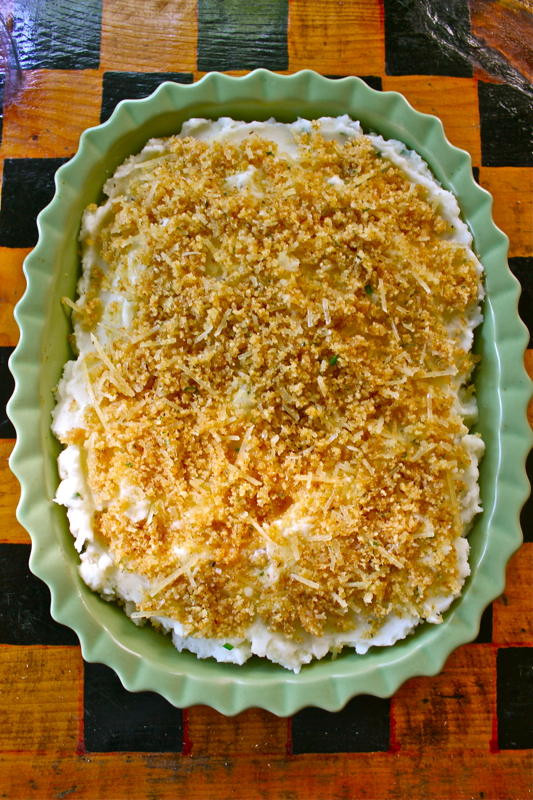 MASHED POTATO CASSEROLE
6 medium baking potatoes, peeled and cubed
4 tablespoons butter
1/2 to 1 cup half and half or cream
A large handful of chives, chopped
Salt and pepper to taste
For the topping:
1/3 cup Italian style breadcrumbs
1/3 cup grated Parmesan cheese
3 tablespoon melted butter
Place potatoes in a large saucepan with water to cover.  Add a generous teaspoon of salt.  Bring to bowl and cook until tender.  Drain potatoes.  Add butter and enough half and half to mash into a creamy consistency.  Add chives and mix in.
Grease a casserole dish.  Add potato mixture.
Mix together the topping ingredients.  Spread over potatoes.  Place in a preheated 350 degree oven and bake for 30 minutes.  Can be held in a warm oven until needed.