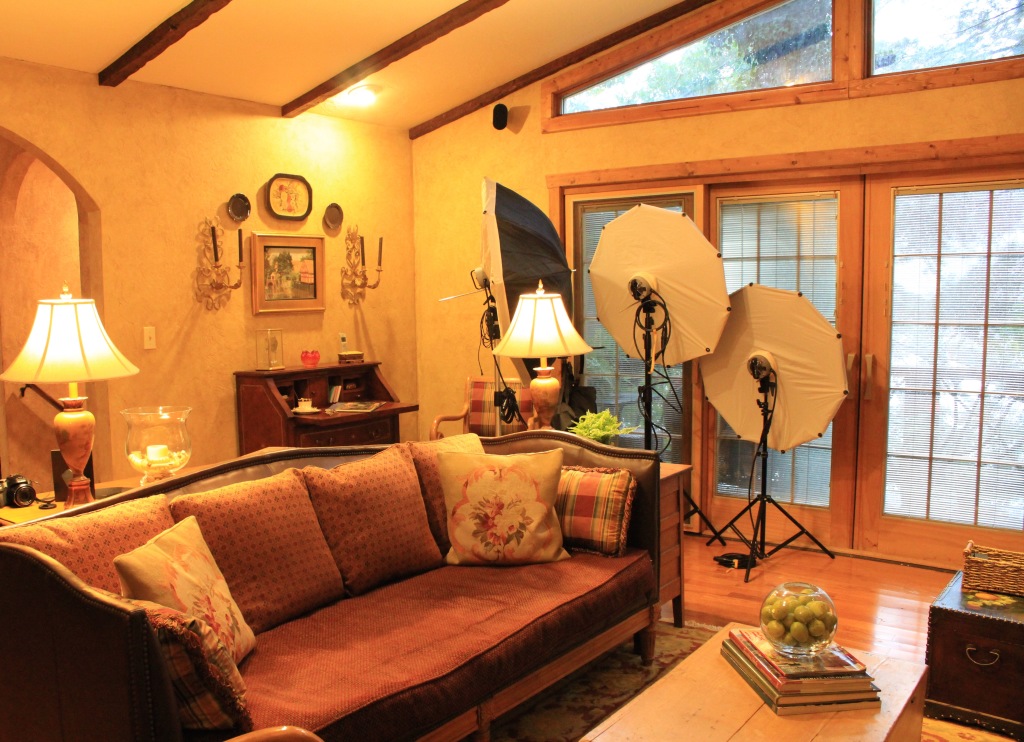 I have been hesitant to say anything about the visitors I have had at the cottage this week.  I was afraid that something would happen to jinx the visit.  But right on schedule (or close to it), the photography team of Gridley and Graves showed up for a photo shoot of my house for French Country Style Magazine.  We are still in the midst of it all, but it has been a very interesting, exciting, and scary experience.  Scary because of my obsessive worry about everything being perfect; not possible.  Exciting because I never dreamed that my house would be in a magazine.  Interesting because the process of professional photograph is amazing.  Anne Gridley and Gary Graves are real pros and very easy to work with.  Their equipment is massive as you can see by the above photo.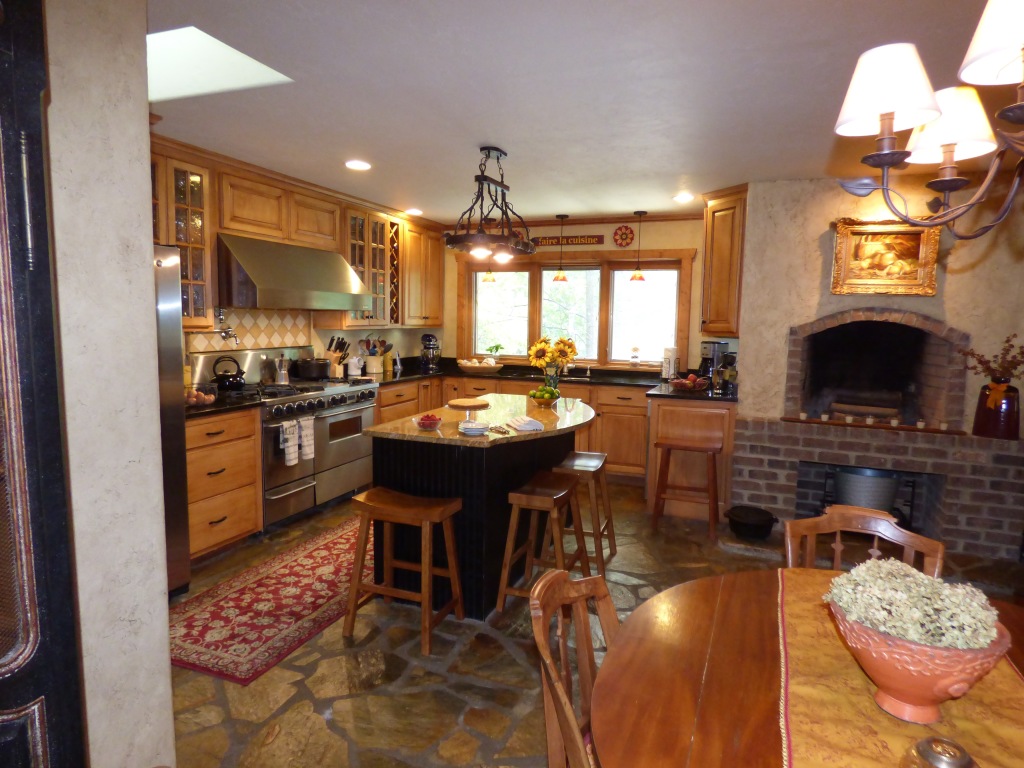 In preparation for their visit, I made a Walnut Gateau Breton and baked my Garlic Rosemary Baguettes for props.  They spent most of their time in the kitchen yesterday.  Today they have moved on to the rest of the house.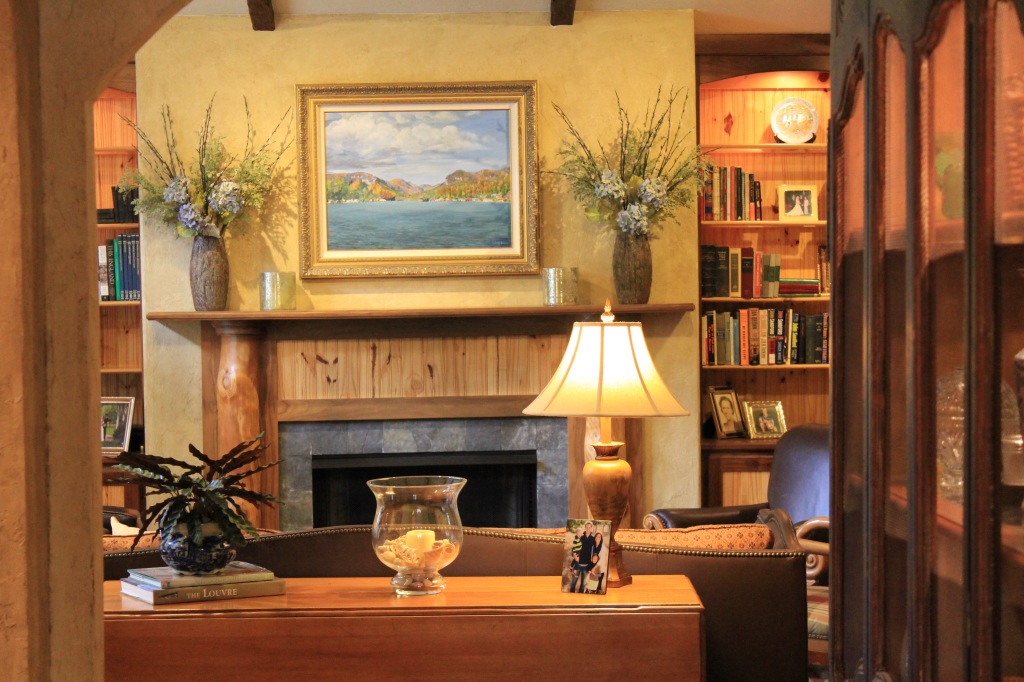 I'm not sure when, or if, our Lake Lure Cottage will be in French Country Style Magazine, but I feel honored to have been considered and will be one happy lady when I see it all in print.