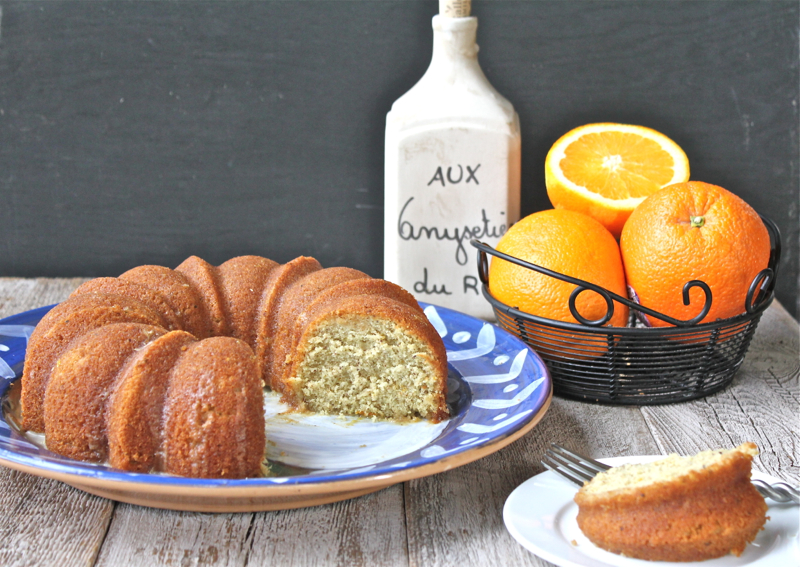 Ruth Reichl, food critic, former Gourmet Magazine editor, and prolific author has just published her first novel called Delicious!.  This is a "must read" for foodies.  The evocative descriptions of making, tasting and enjoying food is so much a part of the story that it kept me reading long into the night.  The main character is a twenty something gal from California who moves to New York City to interview for a job at a food magazine called Delicious!; think Gourmet Magazine.  Her assets for the job are a perfect palette for discerning flavors and an ability to write well.  One of her tests for getting the job is to cook something for the editor.  She makes this gingerbread cake.  She is hired immediately and all of the staff want her recipe.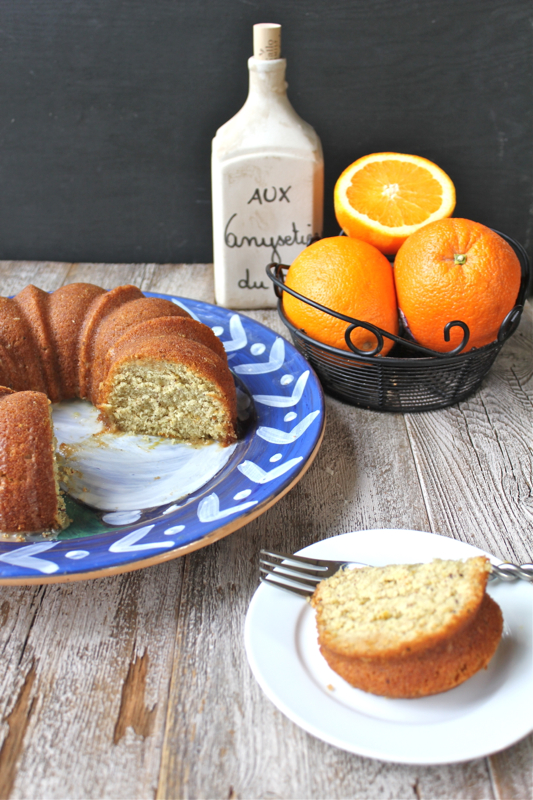 In the book this is called Gingerbread, but to me it is more like a ginger spice cake.  It is the only recipe in the book and is worthy of its starring role.  The flavor is complex.  You must grind whole spices to achieve the desired flavor.  Whole peppercorns (Yes, peppercorns in a cake), whole cloves, whole cinnamon sticks, and whole cardamom.  There is a generous amount of freshly grated ginger root (1/4 cup) and the zest of 2 to 3 oranges.  Once the cake comes out of the pan it is painted with a bourbon reduction and then drizzled with an orange and powdered sugar glaze.  The cake is moist and so good that it is now my favorite by far.  David is off on a motorcycle trip for two weeks.  I had a dear friend spending the weekend with me since I am still finding it hard to get around.  I have an appointment for x-rays on Monday to determine if I have broken anything in my leg. Jackie and I dug into the cake on Friday night and we both oohed and aahed over it as we scraped our plates clean.  She said "Hurry up and take pictures of this so we can have more".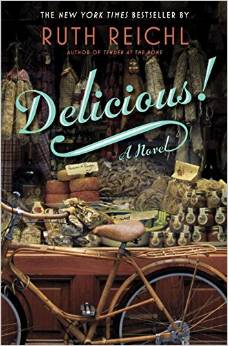 I highly recommend this book.  The scenes of an Italian Market and different restaurants are a fun look at New York City.  There is also a story line about a girl who writes to James Beard during World War II.  It is an historical look at how Italians were treated during the war.  Many places stopped serving spaghetti because it was considered "Enemy Food".  All and all, this was a fun read and the recipe is an added bonus.
BILLIE'S GINGERBREAD ( From Delicious! by Ruth Reichl )
CAKE:
Whole black peppercorns
Whole cloves
Whole cardamom
1 cinnamon stick (I used 2)
2 cups flour
1 teaspoon baking powder
1 teaspoon baking soda
1/2 teaspoon salt
3 large eggs
1 large egg yolk
1 cup sour cream
1 1/2 sticks unsalted butter, at room temperature
1 cup sugar
2 large pieces fresh ginger root (1/4 cup, tightly packed, when finely grated)
Zest from 2 to 3 oranges (1 1/2 teaspoons finely grated)
Preheat oven to 350 degrees F.  Butter and flour a 6 cup Bundt pan.
Grind your peppercorns, cloves, and cardamom (individually) and measure out 1/4 teaspoon of each (You can use pre-ground spices, but the cake won't taste as good.)  Grind your cinnamon stick and measure out 1 teaspoon (Again, you can use ground cinnamon if you must.)
Whisk the flour with the baking powder, baking soda, spices, and salt in a small bowl.
In another small bowl, whisk the eggs and egg yolk into the sour cream.  Set aside.
Cream the butter and sugar in a stand mixer until the mixture is light, fluffy, and almost white.  This should take about 3 minutes.
Grate the ginger root-this is a lot of ginger-and the orange zest.  Add them to the butter/sugar mixture.
Beat the flour mixture and the egg mixture, alternating between the two, into the butter until each addition is incorporated.  The batter should be as luxurious as mousse.
Spoon batter into the prepared pan and bake for about 40 minutes, until cake is golden and a wooden skewer comes out clean.
Remove to a rack and cool in the pan for 10 minutes.
SOAK:
1/2 cup bourbon
1 1/2 tablespoons sugar
While the cake cools in its pan, simmer the bourbon and the sugar in a small pot for about 4 minutes.  It should reduce to about 1/3 cup.
While the cake is still in the pan, brush half the bourbon mixture onto its exposed surface (the bottom of the cake) with a pastry brush.  Let the syrup soak in for a few minutes, then turn the cake out onto a rack (I used a serving plate).
Gently brush the remaining mixture all over the cake.
GLAZE
3/4 cup powdered sugar, sifted or put through a strainer
5 teaspoons orange juice
Once the cake is cooled, mix the sugar with the orange juice and either drizzle the glaze randomly over the cake or put it in to a squeeze bottle and do a controlled drizzle.